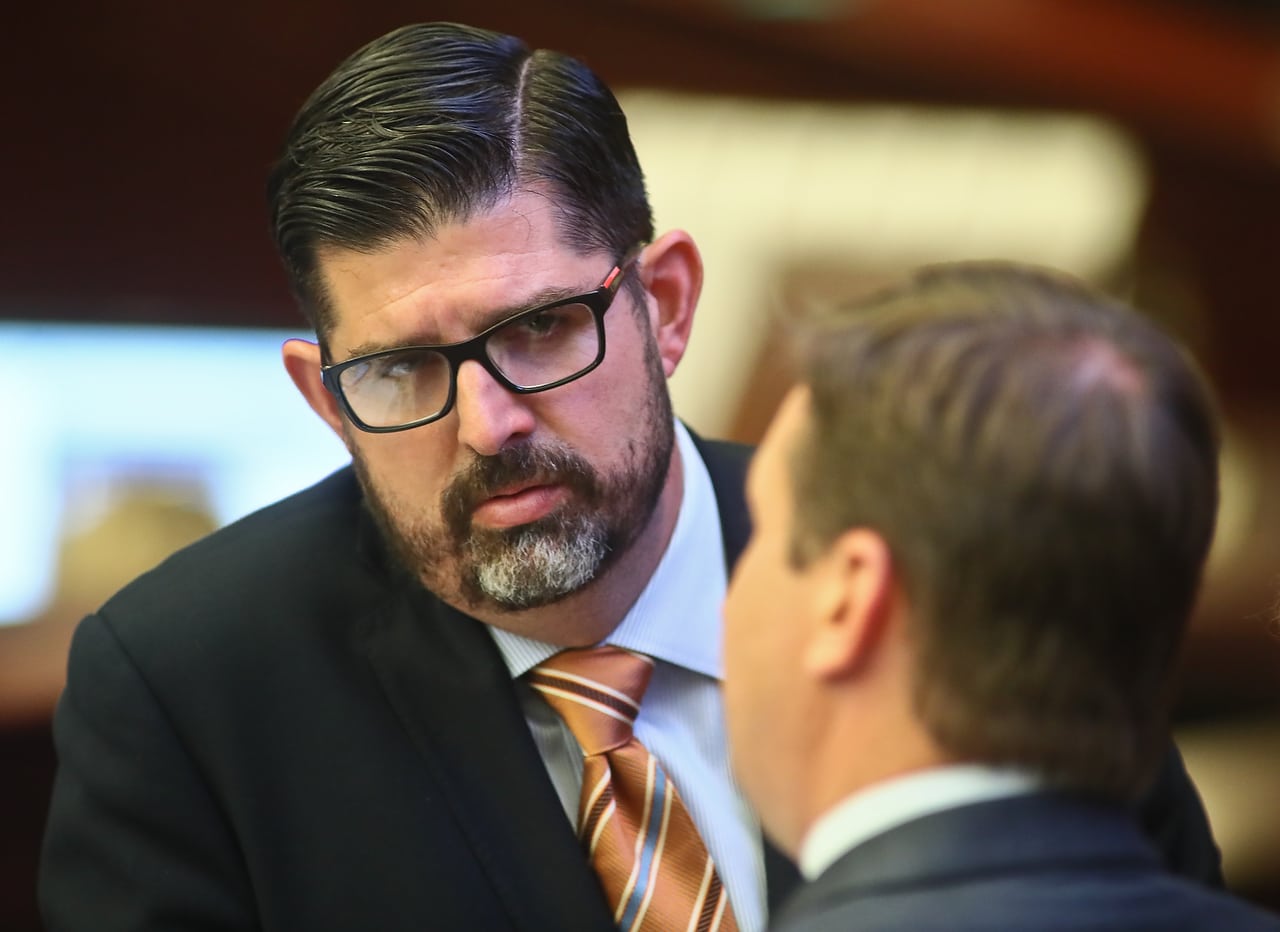 If a challenger emerges, he'll be ready.
Incumbent Sen. Manny Diaz Jr. of Hialeah Gardens doesn't have any opposition to his reelection bid for a second term representing Senate District 36, but he does have $475,777 on hand to spend against anyone who might show up.
Between his campaign and his political committee, Better Florida Education, the Republican in August raised $43,500. All but $6,000 of it came from three donors who gave to his committee.
For his committee, Diaz collected $25,000 from a Fort Lauderdale-based education business, LaunchEd. Another $7,500 came from Richmond, Virginia-based tobacco company, Swedish Match North America. Friends of Mount Sinai Medical Center kicked in another $5,000.
Diaz's campaign received $1,000 each from three pet stores — Naples Pooches, Doggie Style Pets in Plantation and Pooches of Pines in Pembroke Pines. He also collected $1,000 from two political committees, Conservatives for Good Government and Working Together for Florida, and another $1,000 from the Tallahassee-based government relations firm, Capitol Partners, according to campaign documents.
Diaz is spending on political consulting from three different outfits, records show. In August, he paid $4,000 to Cape Coral-based Upper Hand Strategies, $3,500 to Tallahassee-based Ross Consulting and another $1,805 to RHF Law Firm, based in Coral Gables.
Diaz's committee bolstered other causes and campaigns. His committee sent $5,000 to The Economic Freedom Committee, based in Indian Rocks Beach; $1,000 to Rep. Jason Fischer's House District 17 campaign in Jacksonville; and another $1,000 to Rep. Clay Yarborough's reelection to House District 12. Diaz's committee also kicked in $1,000 each for two Hialeah City Council races: Luis Rodriguez, running to represent Group 7,  and Eddie Santiesteban, running to represent Group 6.
Diaz, a former assistant principal in Miami-Dade schools, said he would support a Special Session to impose further sanctions on local school officials who defy the Governor on mandatory masks, which would include his own home school district, he told the Miami Herald/Tampa Bay Times Tallahassee Bureau. He works as a college administrator at Doral College and kicked off his campaign at an event held at former President Donald Trump's Doral resort. He was first elected to the Florida House of Representatives, serving from 2012 until 2018. In 2018, he won election to the Florida Senate when the seat came open.
His district covers an inland portion of Miami-Dade County, including the cities of Miami Lakes, Hialeah, and Miami Springs. His campaign faced a Friday deadline to report all campaign fundraising activity in August.