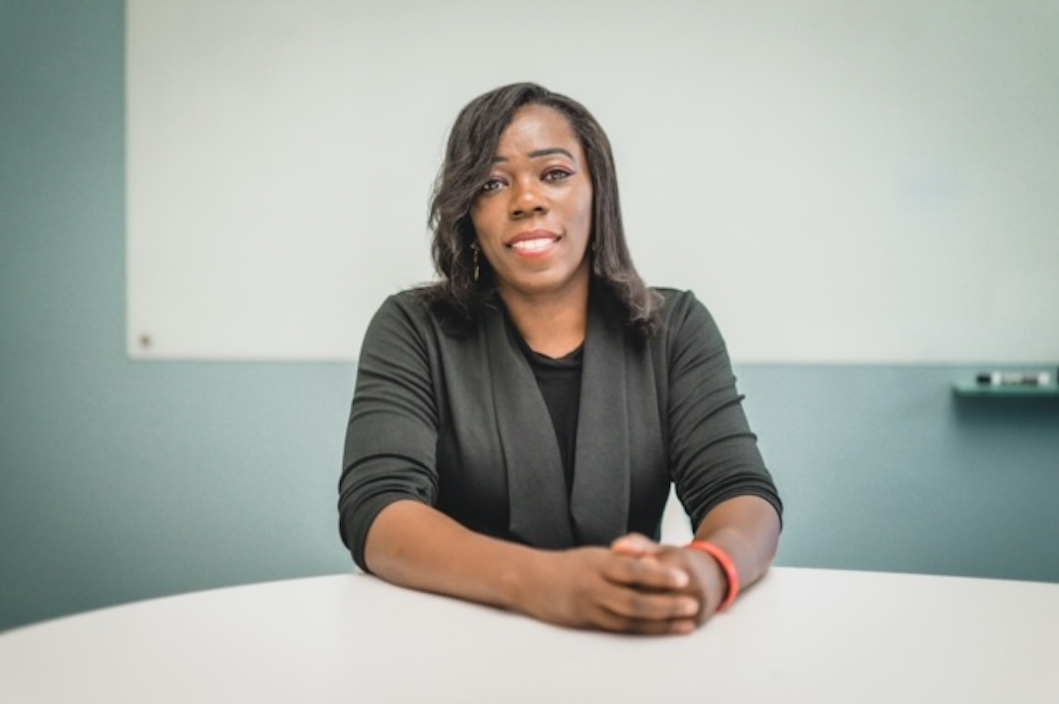 Unions aren't just for Democrats.
House District 50 candidate Angelique "Angel" Perry wants voters to understand that Republicans can have rock-solid conservative views on most issues and still be pro-union.
Perry, of Orlando, is among three Republicans, along with Robyn Hattaway and Christopher Wright, vying for a chance to succeed Republican Rep. Rene Plasencia in HD 50 in Orange and Brevard counties.
A New York transplant, Perry is a technology support representative. Since 2014, she has also served as a union steward, an AFL-CIO delegate, and a union local officer. She's now executive vice president of Communication Workers of America Local 3108, which represents communications workers in Central Florida, Tampa Bay, and down Florida's Gulf Coast to Naples.
In those roles, she helped locals craft proposed legislation and establish advocacy positions at city, county and state levels, and vet candidates for endorsements. She said that has included training under the AFL-CIO political action committee, community activism, and voter registration.
"After assisting on over 50 campaigns, I felt, well, I think we need someone like us up in Tallahassee. And that started the forward motion of my becoming a candidate," Perry said.
Perry said she is a proud and firm believer in what unions have done and can do for workers.
"Most people don't even understand what a union is. I guess that's by design, because civics in the (Florida) school systems don't even teach it. They don't teach about the industrial period and how the coal miners and rail workers encouraged the President at the time to have worker rights to begin with," she said.
In addition to workers' rights, her top issues focus on helping veterans, expanding police presence and improving health care and education.
Overall, she said she maintains staunch conservative views.
"My parents and my grandparents have always been Republican. Like American pie. Like summertime going fishing. Our conservative views are aligned with Republican, not Democrat. Ironically, I'm usually surrounded by Democrats. I just don't get into arguments. They already know a lot of my views are different," she said. "I'm a constitutionalist, so I fall back on the Constitution first before evaluating something on the state or local level."
Perry is a longtime NRA member and firm supporter of 2nd Amendment rights. She sees a need to raise the minimum wage, but is strongly concerned what a too-rapid increase in the minimum wage might do to small businesses. She opposes vaccine mandates.
"I am completely 100% against that. People need to be educated and then make the decision. Government should not be deciding everything for everybody. This whole thing is just getting under my skin," she said.
Perry faces at least one formidable HD 50 Republican Primary opponent in Hattaway, an elected Port Canaveral Commissioner who launched her campaign last month with the backing of some of Brevard County's biggest names in Republican politics, including Sens. Tom Wright and Debbie Mayfield. Hattaway kicked off her campaign with a $20,000 fundraising month.
Perry has raised just $4,485 in five full months on the trail. Yet that includes two maximum $1,000 checks from union political action committees, representing the national Communication Workers of America and the International Union of Painters and Allied Trades District Council 78 in Orlando.
With something approaching full union backing — Perry also is active with the Central Florida AFL-CIO — she's confident she can be competitive. She has no formal union endorsements yet. And unions historically have supported Democrats. But she's hopeful.
To date, there are no Democrats running in HD 50, even though the voter registration numbers show a fairly even split. HD 50 ranges from the northern Brevard cities of Mims and Titusville through the rural communities of Christmas and Bithlo to the suburban Orlando neighborhoods of Avalon Park and Lake Nona.
Plasencia has held the district for three terms and is running for the Senate next year.