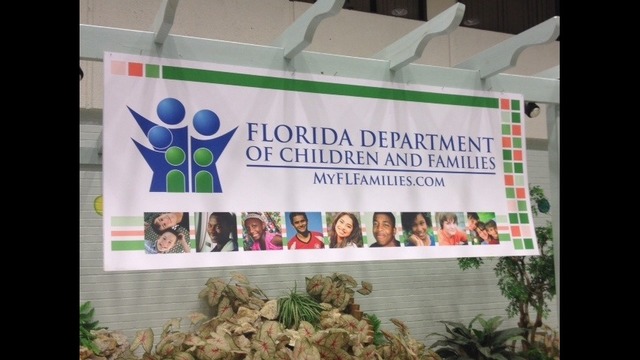 Eckerd Connects says it's quitting, but DCF says it was fired.
The Eckerd Connects board of directors Monday announced it won't seek contract renewal with the Florida Department of Children and Families for its work in Pasco, Pinellas and Hillsborough Counties when the contracts expire.
Eckerd Connects is a private, state-funded organization that provides foster and child services to DCF. The announcement was made the same day DCF told Eckerd Connects it would be using a new service provider in Pinellas and Pasco beginning next year.
In a letter to DCF Secretary Shevaun Harris, Eckerd Board of Directors Chair V. Raymond Ferrara said the decision was made before DCF announced it, too, wished to sever ties.
"We regret that the timing of the Board's decision was such that we were unable to notify you prior to your announcement this morning regarding DCF's decision to let the current Pasco and Pinellas contract expire, effective December 31, 2021," Ferrara wrote.
The news impacts two current contracts and one pending contract. One contract is for work in Pinellas and Pasco counties. It expires at the end of the year. A contract for work in Hillsborough expires at the end of June 2022. Ferrara said Eckerd plans to see that contract through, but won't seek renewal.
Children and Family Partnership of Hillsborough Inc., a subsidiary of Eckerd, is withdrawing from contract negotiations for "lead agency procurement" in Hillsborough.
In a news release, Ferrara said Eckerd was leaving because the organization was woefully underfunded leading to "tragic consequences for children and families."
"Our focus in this region and throughout the State of Florida has always been on what is best for children and families," Ferrara wrote. "We have repeatedly expressed concerns to state officials and legislators about the mismatch between inadequate funding levels and the growing needs in the Tampa/St. Petersburg area. We regret that it has come to this, but we simply cannot continue under the current circumstances."
Ferrara said the agency has been warning legislators for years that funding levels were too low for the amount of cases coming in.
The decision also comes after an investigation from Florida Chief Inspector General Melinda Miguel found Eckerd overpaid executives. In 2019, it paid Chief of Community-based Care Chris Card almost $24,000 more than what is allowed under Florida Law.
According to the Tampa Bay Times, Eckerd told Miguel it pays Card two separate salaries of $118,000 for work with two separate agencies under two separate contracts and was therefore under the statutory limit.