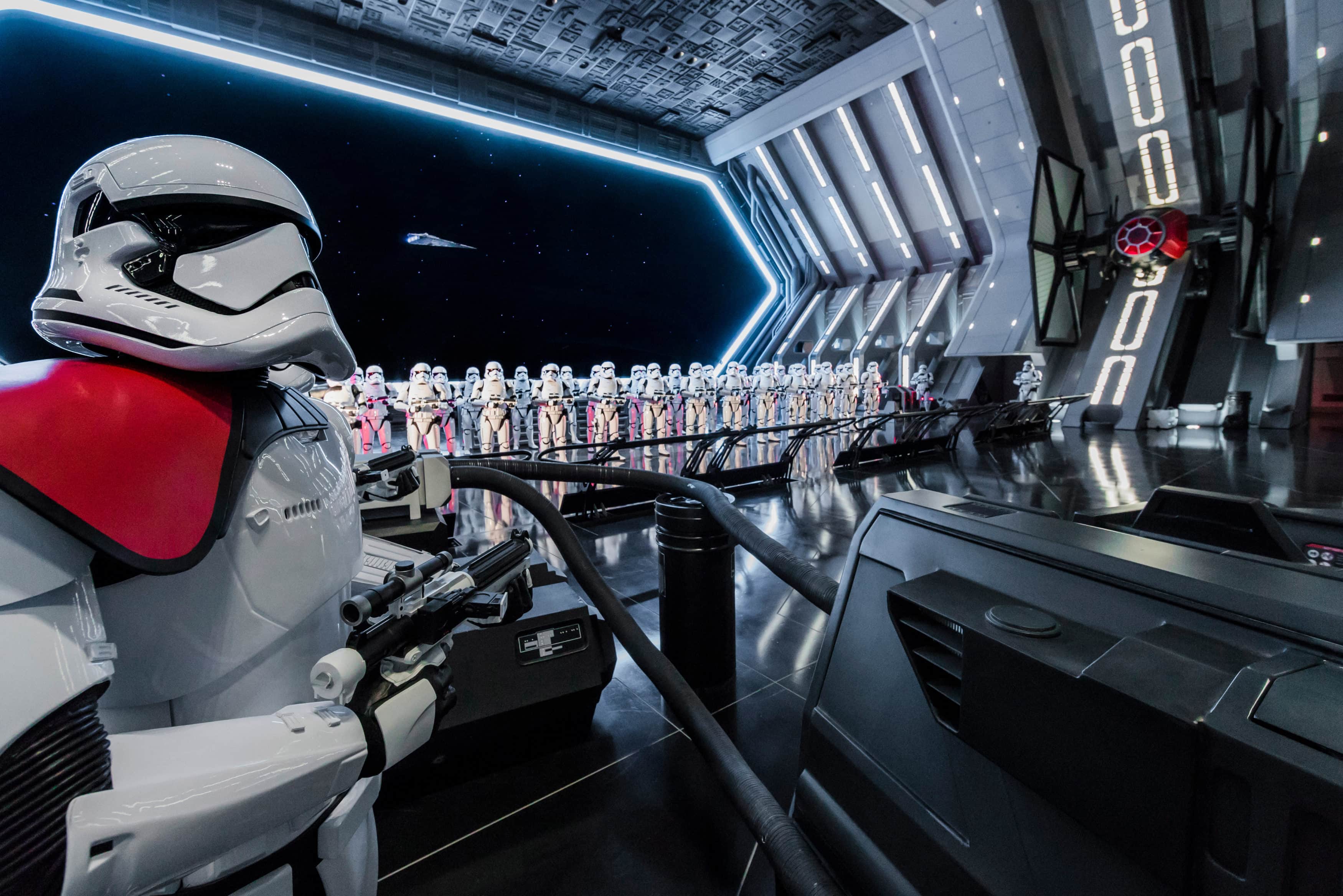 Disney had no intention of stopping its new thrill ride.
A company run by a former Universal executive says Disney stole its invention for the Star Wars-themed Rise of the Resistance ride.
Seeking unspecified damages, Raven Sun Creative sued Walt Disney Parks and Resorts for patent infringement Tuesday in the U.S. District Court's Orlando Division. Louis Alfieri, the former Universal creative director behind Orlando's Hollywood Rip Ride Rockit roller coaster, is the chief creative officer for the New York-based Raven Sun Creative.
In the lawsuit, Raven Sun Creative says it has a patent for technology that coordinates a vertical-moving rider trolley with videos on a screen, so theme park riders feel like they are really moving in the environment they see on the screen. The movement on the tower is synced with the video screen and the seat's movements, making the theme park ride experience feel more immersive and real.
But the lawsuit alleges Disney used that same technology in the Rise of Resistance scene when theme park-goers feel like they are jettisoning out of an escape pod during the ride's controlled drop finale.
Disney World's media communications office did not immediately respond to a request for comment Tuesday afternoon.
Disney executives have hailed Rise of the Resistance as one of the company's most technologically advanced attractions ever built. On the ride, visitors are captured by the evil First Order and then narrowly escape riding on a trackless vehicle that takes them past Kylo Ren and eventually onto the escape pod. Disney World's version at Hollywood Studios opened December 2019 while Disneyland's debuted in January 2020.
Raven Sun Creative claimed it contacted Disney Imagineers in 2014 and submitted a detailed proposal for the technology, but Disney wasn't interested, the lawsuit said.
On March 10, 2020 — just days before Disneyland and Disney World temporarily shut down because of the coronavirus pandemic — Raven Sun Creative said it contacted Disney again and informed the company that Rise of the Resistance was infringing on Raven Sun Creative's patent.
But Disney had no intention of stopping its new thrill ride, one of its most popular attractions that once drew big crowds predawn who wanted to be the first to ride it.
In November 2020, the company also told Raven Sun Creative it wouldn't pay for its "continued infringement of the '028 Patent," the lawsuit said.