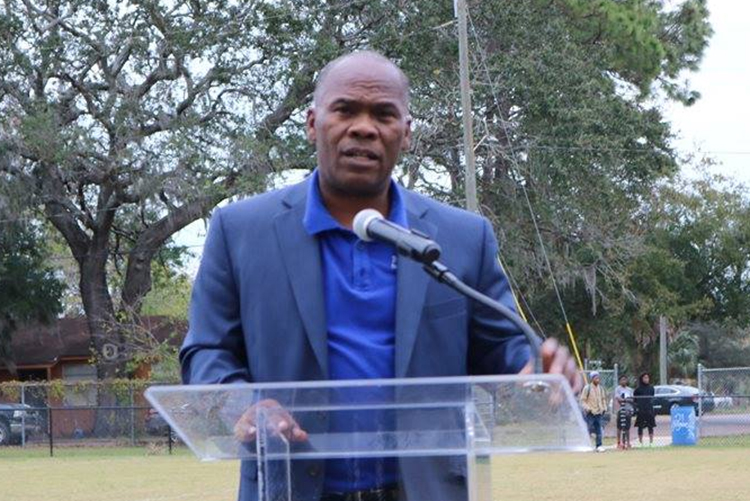 The Democratic Primary likely will decide the future of the Jacksonville Senate seat.
Jacksonville City Council member Reggie Gaffney outpaced Rep. Tracie Davis in her first month of fundraising for the Senate District 6 race.
Davis, who entered the race in October for what will be an open Senate seat next year, reported raising $45,575 for the month. Of that, $10,000 was a personal loan.
Friends and family donated heavily to Davis' launch, as did a number of prominent people in Jacksonville and Tallahassee politics.
Among the first-month Davis donors were Rep. Allison Tant, a former chair of the Florida Democratic Party; Joshua Hicks and Celestine Mills, candidates for the Jacksonville City Council; and Kerri Stewart, a former chief of staff of Mayor Lenny Curry who served contemporaneously with part of Gaffney's first term on the Jacksonville City Council. Institutional donors included the Florida Bankers PAC, Publix, and Dosal Tobacco.
It is unclear if Davis has a political committee. Davis told Florida Politics Wednesday evening she was celebrating her spouse's birthday and did not provide information about a PC.
Assuming there is no October soft money for Davis, Gaffney looks to have extended his cash on hand advantage, which was already roughly $330,000 as of the end of September.
The second-term Council member reported $62,600 between his campaign account and his political committee, Friends of Reggie Gaffney. The political committee brought in $55,500 of that total.
Keystone Properties, an operator at JAXPORT, led all October donors with a $25,000 check to the committee. TVC Development, a subsidiary of Vestcor, gave $10,000.
All told, Gaffney had more than $298,000 in his political committee as of the end of last month, with another more than $86,000 in hard money.
With incumbent Sen. Audrey Gibson term limited in 2022, the race between Davis and Gaffney is seen by many Democrats as particularly important for the future of the local party.
Establishment Democrats prefer Davis, whereas Gaffney has proven to be more ideologically flexible during his time on the Jacksonville City Council.
Both candidates have won more than they have lost in their political career.
Gaffney won a close election in 2015 and breezed to reelection four years later.
After losing a 2015 race for Duval County Supervisor of Elections, Davis was first elected in House District 13 in 2016 after losing that Primary, replacing indicted Rep. Reggie Fullwood as a candidate at the last moment and winning the General Election. She subsequently won reelection in 2018 and 2020 without a serious challenge.
Though maps for 2022 are not finalized, there appear to be few changes in Senate District 6 in the draft maps under consideration in the Florida Senate.
Senate District 6 is majority Democratic in registration, with 175,091 registered Democrats among its 334,648 registered voters in the 2020 book closing report from the Division of Elections. The district had just 88,518 Republicans.
Thus, SD 6 will likely continue to perform Democratic, and the August Primary will likely decide the winner. A Republican last made the ballot in this district in 2012.
Two other candidates are active. Democrat Brooklyn Owen filed in January and has never reported fundraising activity. Republican Binod Kumar has filed reports that indicate no fundraising since he launched in July.