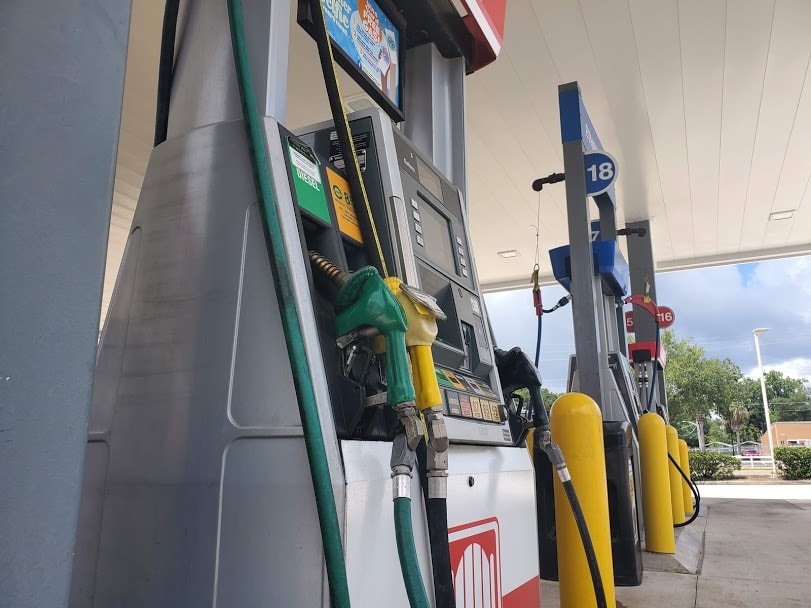 A new COVID-19 variant is driving prices down, but it won't happen overnight.
Florida drivers could see gasoline prices plunging soon, as concerns over the latest COVID-19 variant led to worldwide drops in crude oil markets.
On Black Friday, as news emerged about the new omicron variant, global crude prices fell 13% in one day, and the week ended with prices 10% lower than the week before. Friday's closing price of $68.15 per barrel is the lowest seen since early September, when Florida's average gasoline prices were in the range of $3 per gallon, AAA — The Auto Club Group reported early Monday.
"Unless oil prices rebound this week, Florida drivers should begin to see significant relief from the pain at the pump," AAA spokesman Mark Jenkins said in a news release. "The recent drop in futures prices could result in a discount of around 25 cents per gallon or more. But it'd be unusual for that discount to hit the pumps overnight. Gas prices normally rise like a rocket and fall like a feather. So it could take weeks before gas prices fully adjust."
Over the weekend, Florida gas prices averaged $3.34 per gallon, AAA reported. That's 2 cents less than the 2021 high, $1.15 more than the 2021 low, and 90 cents more than this time in 2019. Before this year, Florida drivers hadn't seen gas prices this high since September 2014.
Nationally, a gallon of gas averaged $3.39, according to AAA.
According to AAA, Florida drivers were seeing the best gasoline deals in Crestview-Fort Walton Beach, where a gallon averaged $3.23. That was followed by Pensacola, $3.25; Tallahassee, $3.26; Panama City, $3.27; Charlotte, $3.29; Tampa, $3.32; and Jacksonville and Orlando, $3.33.
Florida's most expensive gasoline was in West Palm Beach-Boca Raton, averaging $3.49 per gallon. That was followed by Fort Lauderdale and Naples, $3.38; Miami, $3.35; and St. Petersburg, $3.34.
Heading into the holiday shopping season, AAA recommends several strategies for motorists to conserve gas and save cash. They include combining errands to limit driving time, shopping around for the best gas prices, considering paying cash, removing excess weight from vehicles and driving conservatively.