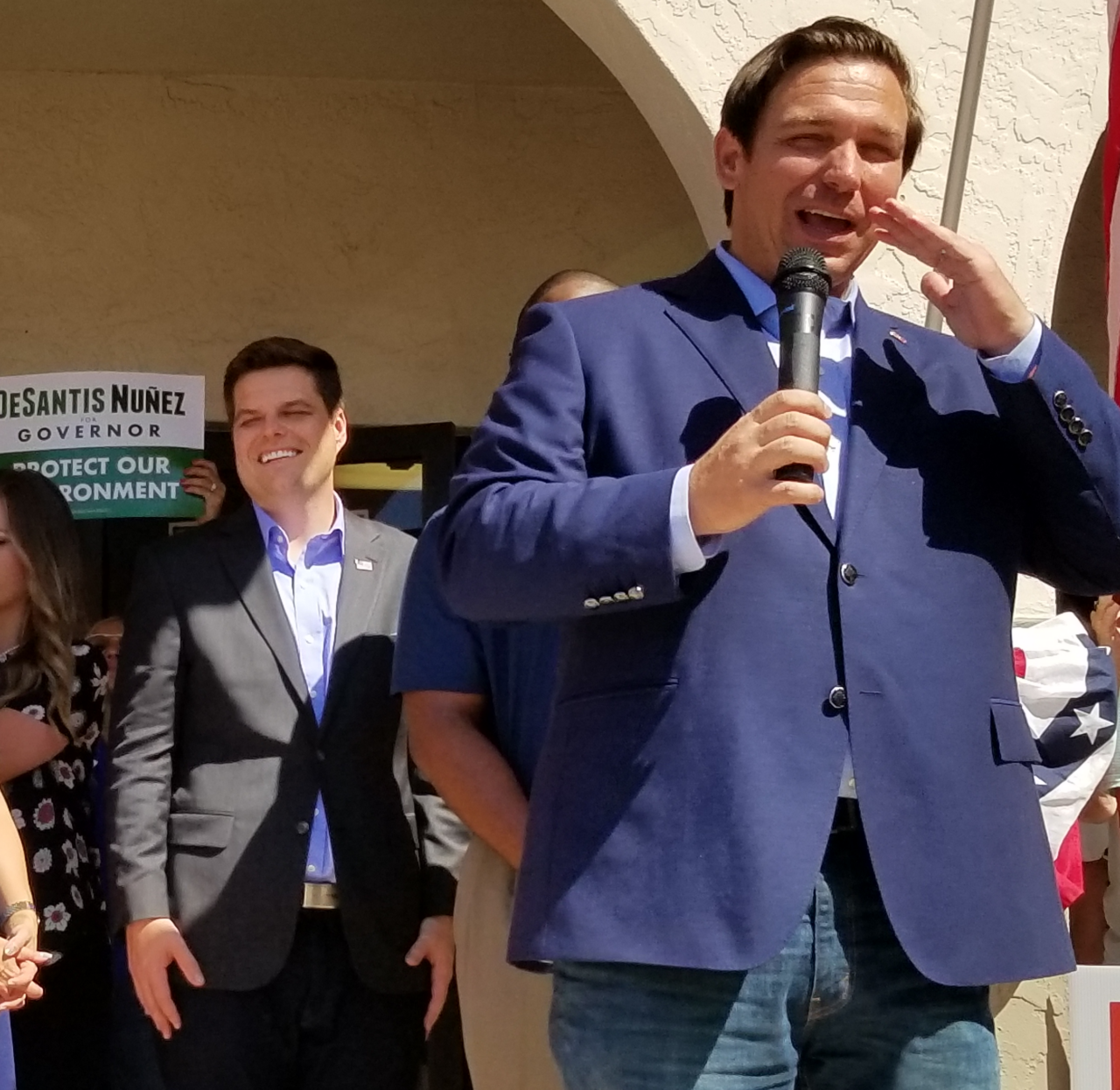 FDOH is going to follow up on Gaetz's gripe.
U.S. Rep. Matt Gaetz is appealing to Gov. Ron DeSantis to take action against a songwriters' festival that wants more than just music appreciation from attendees. And it looks like action is pending
The Panhandle Republican asked DeSantis on Monday to respond to what Gaetz's office called "the illegal implementation of vaccine passports at the 30A Songwriters Festival in the 1st Congressional District of Florida."
The festival starts Friday. But it appears that the state, via the Florida Department of Health, will take action before gates open.
"The prohibition on vaccine passports is also a state law," notes DeSantis spokesperson Christina Pushaw. "Anyone who suspects a violation is encouraged to report it to the Florida Department of Health, the agency that investigates these complaints and when warranted, takes enforcement action against entities found to be in violation of the law. The fine is $5000 per violation, per the law."
"The Governor's Office is aware of this complaint, and it has been referred to FDOH for appropriate follow-up," Pushaw notes.
The festival website asserts that with "more than 175 artists, 225 performances, and 30 venues, the 30A Songwriters Festival has something for everyone." Gaetz believes, however, that not "everyone" has the same access to the festival's aural delights.
Gaetz alleged "a blatant violation of Executive Order 21-81, 'Prohibiting COVID-19 Vaccine Passports.'"
"Your executive order allows entities to engage in COVID-19 screening, generally, but does not permit different treatment for the vaccinated and unvaccinated," the Congressman contends.
Gaetz argued the festival discriminates against the unvaccinated by requiring proof of a negative test for those who have not had their shots.
This is a position shared by the Governor's Office.
"With COVID surging among fully vaccinated individuals, and mounting evidence that the vaccines are completely ineffective in preventing infection and transmission, the whole concept of a vaccine passport is anti-science," Pushaw notes, before issuing a warning to other promoters pushing vax requirements.
"While we are proud to welcome music festivals and other large events to the free state of Florida, all entities doing business in our state must follow all applicable laws and regulations. Following the law and following the science are not mutually exclusive – anyone who truly wants to 'follow the science' would reject the idea of vaccine passports for a shot that does not provide sterilizing immunity," Pushaw noted.
The festival requires attendees to "show proof of full vaccination (two shots of Moderna or Pfizer or one shot of Johnson & Johnson) or proof of a professionally administered negative COVID test within 72 hours immediately prior to the start of the Festival."
Booster shots are not required.
In his letter to DeSantis, Gaetz noted that taxpayer funds via the Tourist Development Council of Walton County are used to produce this event.
"Vaccine passports should not be funded by Florida taxpayers," Gaetz says.
Regardless of taxpayer funds in play, the state's position is clear, and it aligns with the Congressman here.