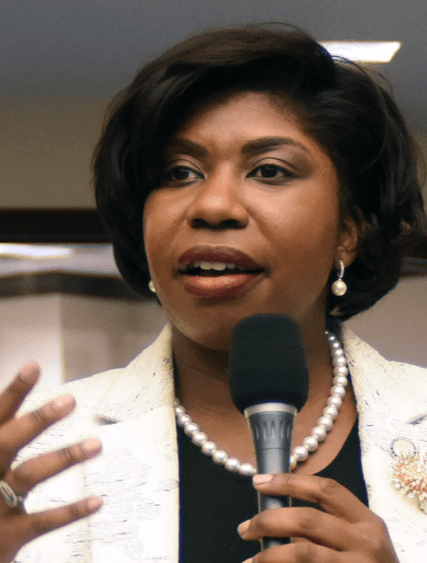 Sheriff John Mina and Property Appraiser Amy Mercado are backing Brown over Geraldine Thompson.
Democratic Rep. Kamia Brown has won the backing of two prominent Orange County elected officials in her bid to become the next Senator representing Senate District 11 in the western part of the county.
Orange County Sheriff John Mina and Property Appraiser Amy Mercado endorsed Brown's candidacy in the 2022 Democratic Primary Election, and in the General Election should there be one, Brown's campaign announced.
Brown is facing Democratic Rep. Geraldine Thompson for the nomination. There are no Republicans or others who have filed yet to run in the district, which has a strong Democratic voter database. The Democratic advantage is not likely to change much in the proposed redistricting maps.
Thompson previously served in the Senate for that district and is running to return now that her successor, Democratic Sen. Randolph Bracy, is running for Congress.
Mercado's endorsement was not much of a surprise, as Brown had already received the endorsement of Sen. Victor Torres, Mercado's father. Mina represents a more moderate constituency.
"Being a former colleague of Representative Brown, I know that she will be an absolute force in the Florida Senate," Mercado said in a news release issued by Brown's campaign. "Her passion, knowledge, and leadership on the issues will shine brightly across the state of Florida. I am proud to endorse my friend, Kamia Brown, for the Florida Senate, District 11."
Said Mina: "Kamia Brown would be a welcome addition to the Florida Senate. I believe her ability to bring people together while passing smart legislative priorities will serve our state of Florida well. I am honored to support Kamia Brown for the Florida Senate, District 11."
Regardless of how the redistricting process ends, SD 11 is likely to represent the greater Orlando's largest Black communities on the city's west side and in the Pine Hills region, plus the suburbs of Apopka, Ocoee, Winter Garden, and Oakland. Brown represents House District 45 within that region, and Thompson represents House District 44, which is mostly within that region.