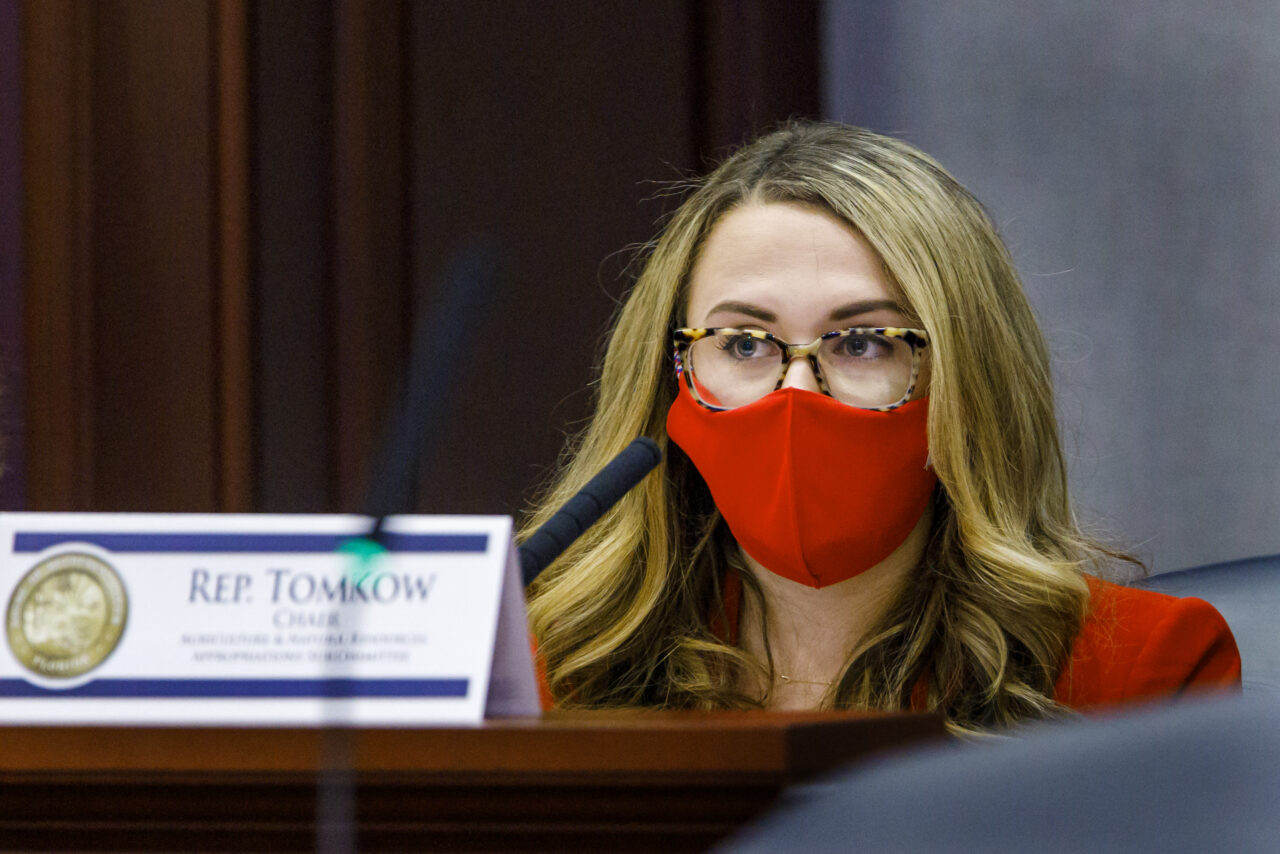 'We are lifting up these individuals,' said Rep. Josie Tomkow, sponsor of HJR 1.
Police, firefighters, prison guards, teachers, child welfare officials and active duty military personnel with homestead property in Florida could see a new tax break under a constitutional amendment that cleared its first House committee hurdle Monday.
The bill (HJR 1) would create another homestead exemption on the assessed value of property from $100,000 to $150,000 for eligible first responders, teachers and military members. If the Legislature passes the measure, more than 60% of voters would have to approve it on the 2022 General Election ballot. If voters give the go-ahead, it would take effect Jan. 1, 2023.
Rep. Josie Tomkow, a Polk City Republican and sponsor of the bill, said it was an effort to help law enforcement officials.
"We are lifting up these individuals," Tomkow said. "We want them to buy houses, we want them to be in our communities."
Under current law, homestead properties are exempt from the first $25,000 of assessed value, and from non-school taxes on the assessed value between $50,000 and $75,000. The additional property tax exemption would not apply to school taxes either. If approved, it would save homeowners and cost local governments $81 million in the first year, rising to $93.6 million in the 2026-27 fiscal year.
The bill and an implementing bill (HB 1563), which would take effect if the ballot measure is approved, both passed unanimously. The measure earned support from a slew of law enforcement associations, including the Fraternal Order of Police, the Florida Police Chiefs Association and the Florida Police Benevolent Association.
The only opposition to the measure was voiced by Bob McKee, deputy director of public policy for the Florida Association of Counties, who noted the tax cut would only go to first responders and teachers who own property valued at $150,000 or greater, and would shift the tax burden to other taxpayers who aren't employed in those fields.
"We support all of these professions and the work that they do," McKee said. "Our concern, however, is we do not believe the appropriate way to recognize the valiant service of these individuals is through social engineering of the property tax system."
Some Democrats suggested the bill be expanded to include other workers — such as bus drivers and other K-12 personnel besides teachers — and address the affordable housing issue for a larger share of the population.
"It's like, 'Let's talk about affordable housing without talking about affordable housing,'" said Rep. Michael Grieco, a Miami Beach Democrat. "It's a good start but I don't know why we're not doing this for everybody."
Tomkow said her bill was only a "piece of the puzzle" in tackling the affordable housing issue.
The bill has two more committee stops in the House before making it to the floor. The Senate version (SJR 1746) also has two more committee references.