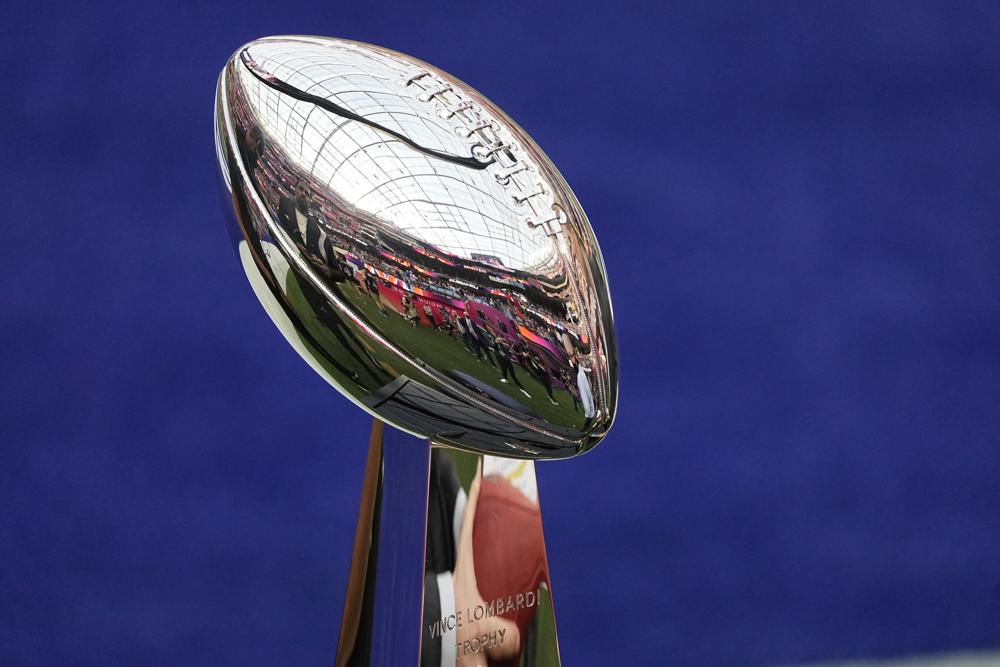 Super Bowl 56 could make history at kickoff before either the Los Angeles Rams and Cincinnati Bengals begin the opening drives.
Cooper Kupp caught a 1-yard touchdown pass from Matthew Stafford with 1:25 remaining and the Rams beat the Bengals 23-20 to win the Super Bowl on Sunday night.
Kupp had four receptions for 39 yards on that drive, including the last three. He also had a key 7-yard run off right end on fourth-and-1 from the LA 30-yard line.
Stafford completed 7 of 11 for 57 yards on the 15-play, 79-yard series.
___
The Los Angeles Rams offense has been stuck in neutral since late in the third quarter.
The Rams got within 20-16 of the Cincinnati Bengals on Matt Gay's 41-yard field goal but have gone three-and-out on three straight possessions. It is the second time in the playoffs the Rams have had three straight three-and-outs, but they had a 14-0 lead over the Arizona Cardinals in the wild-card round when it happened last time.
___
The Cincinnati Bengals are minutes away from the first Super Bowl championship in franchise history.
That is if the Bengals can keep Joe Burrow upright.
The Bengals lead the Los Angeles Rams 20-16 through three quarters despite Burrow getting sacked five times in the third alone. It was the first time since at least 2000 that a quarterback has been sacked at least five times in a quarter in the playoffs.
Burrow now has been sacked six times in this game. It's the fifth time in Burrow's short career and third time this season he has been sacked at least six times.
The No. 1 pick overall of the 2020 draft now has been sacked a record 18 times this postseason, and he has been sacked 69 times all season.