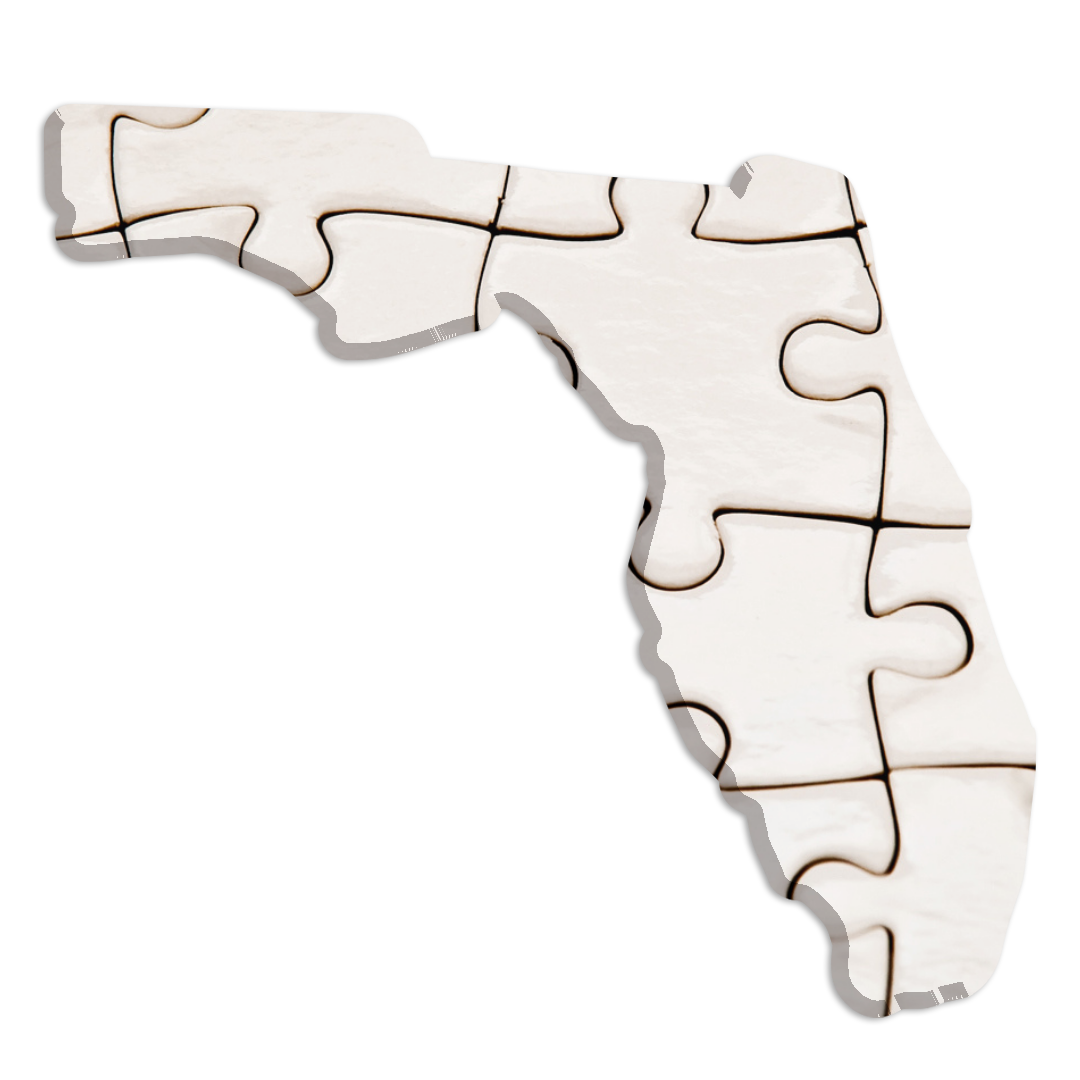 The Senate and House lines are set for this year, but congressional boundaries are still in the works.
The Florida Supreme Court has cleared a new state House and Senate map for the 2022 elections.
The automatic review of cartography crafted and approved by the Florida Legislature closes a once-a-decade redistricting process, at least for state legislative lines.
The court gave its stamp of approval to a new Senate map (S 8058) with 40 districts and a House map (H 2013) with 120 seats.
A partisan performance analysis by MCI Maps shows the Senate map includes 23 districts where a plurality or majority voted for Republican Donald Trump in the 2020 presidential election, and 17 where voters picked Democrat Joe Biden. The state went to Trump by three percentage points. Currently, the Senate has 24 Republican members and 15 Democrats, with one vacancy in a Democrat-leaning seat.
Every seat in the Senate goes up for election following redistricting, and a lottery system sets the numbering for districts, which determines which races will be for two-year or four-year terms.
The maps landed eight incumbent Senators seeking re-election who live in districts with Senate colleagues, or in one case, a future colleague. But most of the potential Senator-versus-Senator matchups have already resolved themselves ahead of the election process.
Sen. Dennis Baxley, an Ocala Republican, will move out of the new Senate District 9 to run in the new Senate District 13, avoiding a Republican Primary against Sen. Keith Perry, a Gainesville Republican. Similarly, Senate Democratic Leader Lauren Book will shift to the new Senate District 35 rather than run against Rosalind Osgood, the Democrat likely to fill the Senate's only vacancy before the end of Session, in new Senate District 32. Sen. Tina Polsky, a Boca Raton Democrat, has filed to run in the new Senate District 30 rather than face ally Sen. Lori Berman, a Delray Beach Democrat, in the new Senate District 26.
But there remains uncertainty about Sen. Gary Farmer, a Lighthouse Point Democrat, who now lives in Senate District 37 along with Sen. Jason Pizzo, a Sunny Isles Beach Democrat. Pizzo has said he will run for that seat, but Farmer held off for the court ruling. He's rumored to be mulling a run in SD 37 against Pizzo or in SD 30 against Polsky. Since news broke of U.S. Rep. Ted Deutch's retirement from Congress, Farmer also has been floated as a contender for that open seat.
As for the House map, an MCI Maps analysis shows the new lines form 71 districts where Trump won and 49 that went for Biden. The House today includes 78 Republicans and 41 Democrats, with one vacancy in a Democratic seat.
The map showed a full 19 House incumbents seeking another term who share a district with a colleague in the chamber. But again, many of those potential member-on-member races won't happen as Representatives find new homes, usually representing large portions of their current constituency.
After the House and Senate passed maps for their respective chambers, Attorney General Ashley Moody on Feb. 9 petitioned the Florida Supreme Court to review the cartography. That started a 30-day period for justices to review the maps and either approve them or send them back to the Legislature.
For the first time since that automatic review went into effect in 1968, no petitions were challenged against the maps. That prompted justices to cancel oral arguments and base decisions on filings from the House and Senate.
The Supreme Court opinion noted the lack of opposition at times. For example, the court noted that most districts on the new map are more compact than those in place today. But whether that's purely positive may be debatable, if anyone bothered to do so. "Without a presentation from adverse parties, we hesitate to comment on how meaningful those improvements are," the opinion reads. "What matters for present purposes is that, by recognized mathematical measures, the Legislature's 2022 districts overall are more compact than the districts in the existing, benchmark plan."
But while this means these maps will be in place for the 2022 election, it doesn't mean the proposals won't land back in court before the end of the decade. Latino Justice and the League of Women Voters of Florida both said in committee hearings they believe the maps are unconstitutional.
The primary argument the groups waged was the fact both the Senate and House maps result in the same number of minority access seats that exist today. The House map has 30 districts designed to preserve a minority community's ability to elect a candidate of its choice. The Senate map has eight such districts.
At least upon initial review, the court did not find concern about diminishment. It also didn't see any clear cases of packing minority votes together to eliminate voting power in surrounding areas, or cracking of communities to keep representation low in all jurisdictions.
"In our 2012 review proceeding, we evaluated potential vote dilution by looking for evidence suggesting impermissible 'packing' of minority voters into super-majority districts to avoid the creation of additional majority-minority districts," the opinion explains.
"As for Black voters, no district in either 2022 plan has a Black voting age population sufficiently high to raise concerns of packing. By contrast, it is true that both new plans have districts with high Hispanic voting age populations (HVAP): 93.99% in the highest HVAP House district, and 90.13% in the highest HVAP Senate district. But in 2012 we approved plans with comparably high HVAPs: 93.58% (House) and 86.9% (Senate). We reasoned that these high percentages were attributable to the dense concentration of Hispanic voters in Miami-Dade County, not to impermissible line-drawing by the Legislature."
In regards to arguments made by advocacy groups during the political process, the court sees no evidence lawmakers intentionally avoided the creation of new minority seats.
"The House and Senate have represented that their 2022 plans do not avoid creating additional majority-minority districts where doing so was both possible and necessary to enable minority voters to elect Representatives of their choice," the opinion reads. "We conclude that there is evidence in the record before us to support the conclusion that the Legislature's 2022 plans do not impermissibly dilute minority voting strength."
Notably, while the House map produced by the Legislature in 2012 stood for a decade, the Senate map produced that year was tossed out in 2015 and replaced by Circuit Court Judge George Reynolds.
Attorneys for the House and Senate this year argued in briefs that the Supreme Court in this automatic review should make clear no further lawsuits will be entertained.
But on that front, justices said they were unconvinced.
"The House and Senate ask us in this proceeding to go further and hold that the constitutional text, properly interpreted, precludes any future fact-based challenges to the 2022 apportionment plans that we have now declared valid," the opinion reads. "They argue that our Court has erred in the past by drawing a distinction between 'facial' challenges (the ones ostensibly at issue in a mandatory original proceeding under article III, section 16(c)) and fact-based or 'as-applied' challenges (brought in subsequent proceedings). The chambers acknowledge that acceptance of their argument would require us to recede from our case law on that point, particularly the holding in Florida House of Representatives v. League of Women Voters of Florida.
"The Legislature has raised an important issue, but one that would be more appropriately considered in an original writ proceeding, if a fact-based challenge to the 2022 apportionment is filed."
While approval of these maps ends the legislative redistricting process this year, the Legislature has yet to approve lines for Florida's now-28 congressional districts. The Senate approved a map in January. But the House largely paused its process after Gov. Ron DeSantis' office submitted proposals. However, the House kicked the process back into gear and plans to debate a controversial two-map plan on the floor this week.