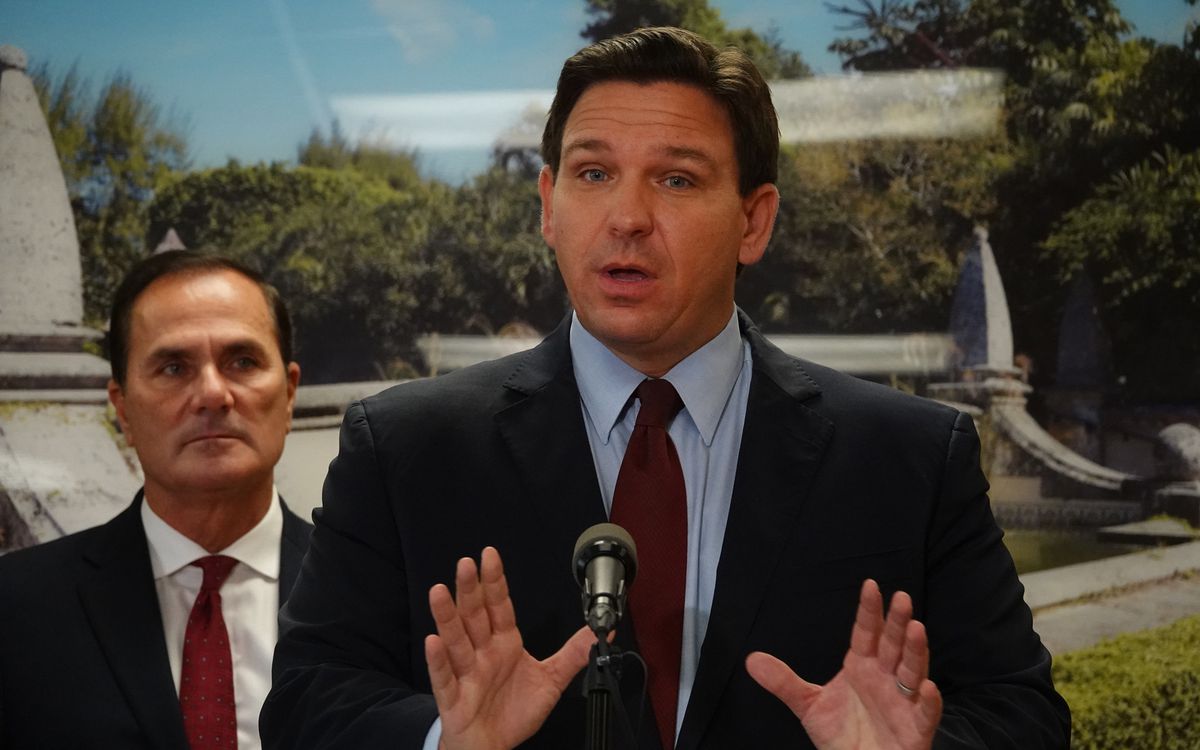 'This could not have come at a better time.'
Behavioral health care providers scored major wins Wednesday as Gov. Ron DeSantis signed nearly a dozen bills ranging from plans to modernize mental health treatment to a measure to prevent suicides among veterans.
The Republican Governor signed 42 bills, including 11 addressing mental health and substance abuse. The signings come after another year of health care experts sounding the alarm on the psychological toll of the COVID-19 pandemic.
Both the Governor and First Lady Casey DeSantis have touted behavioral health as priorities of the administration. Their support has drawn praise from mental health and substance abuse advocates like the Florida Behavioral Health Association (FBHA), the state's largest organization of community treatment providers.
The American Psychological Association has repeatedly reported demand for treating anxiety and depression has increased significantly in recent years. FBHA President and CEO Melanie Brown-Woofter told Florida Politics the need for mental health treatment has become more evident as the return to pre-pandemic life hasn't been immediate. People have experienced anxiety, depression and financial hardships, and the impacts are going to be around for several years.
"This could not have come at a better time as we work to meet this demand and then be able to provide services for all the families in need," Brown-Woofter said.
Two of the bills were top priorities of FBHA.
One of those measures (SB 1844), carried by Fernandina Beach Republican Sen. Aaron Bean and St. Pete Beach Republican Rep. Linda Chaney, will modernize the Baker Act and other mental health treatment laws. One of the new law's many changes will send minors to a clinical health review rather than the courts to be approved for voluntary treatment. Children will no longer be asked to go before a judge before they can be seen by a doctor, a prospect Brown-Woofter said turns some parents away from treating their child.
"Parents are reluctant to bring their children in because they don't want to turn it into a court proceeding," Brown-Woofter said. "Now, it is a clinical health care issue, and so parents will be more willing to bring their children in."
The second priority for FBHA was a bill allowing advanced practice registered nurses (APRNs) from community mental health settings — like a crisis stabilization unit — to release Baker Act patients (SB 1262). Current law limited that ability to APRNs in hospitals.
That bill, carried by Zephyrhills Republican Sen. Danny Burgess and Lecanto Republican Rep. Ralph Massullo, will streamline what APRNs can do for more timely care.
Brown-Woofter said the provision could be particularly important in rural settings, where most people are admitted to crisis stabilization units.
On top of the bill signings, behavioral health care providers are also expected to receive a boost under the coming year's budget. While the Governor hasn't signed the spending plan yet, he has highlighted the record funding for mental health and substance abuse care.
"We've worked on this policy for like the past five years," FBHA government relations director Shane Messer said. "This is the first time that I can remember being with the association over 12 years that we got both of our policy asks passed and the Governor signed them and then we got a significant increase in the budget."
Nine other bills signed Wednesday address mental health care or health care more broadly.
One bill (SB 1712), from Burgess and St. Petersburg Democratic Rep. Ben Diamond, will require the Department of Veterans Affairs to provide suicide prevention training to veteran service organizations as part of a pilot program. Another (SB 312), from Hialeah Republican Sen. Manny Díaz and Miramar Republican Rep. Tom Fabricio, will allow providers to use telehealth to prescribe some controlled substances remotely. Bradenton Republican Sen. Jim Boyd and Delray Beach Republican Rep. Mike Caruso also got legislation signed (SB 544) to allow pharmacists to dispense certain opioid-blocking drugs like naloxone to "caregivers," who can use the treatment during a suspected overdose.
The following bills also tackle behavioral health or tweak changes to health care administration.
— Step-Therapy Protocols (HB 459)
— Prescription Drugs Used in the Treatment of Schizophrenia for Medicaid Recipients (SB 534)
— Mental Health Professional Licensure (SB 566)
— Substance Abuse Service Providers (SB 704)
— Emergency Medical Care and Treatment to Minors Without Parental Consent (HB 817)
— Professional Counselors Licensure Compact (HB 1521)