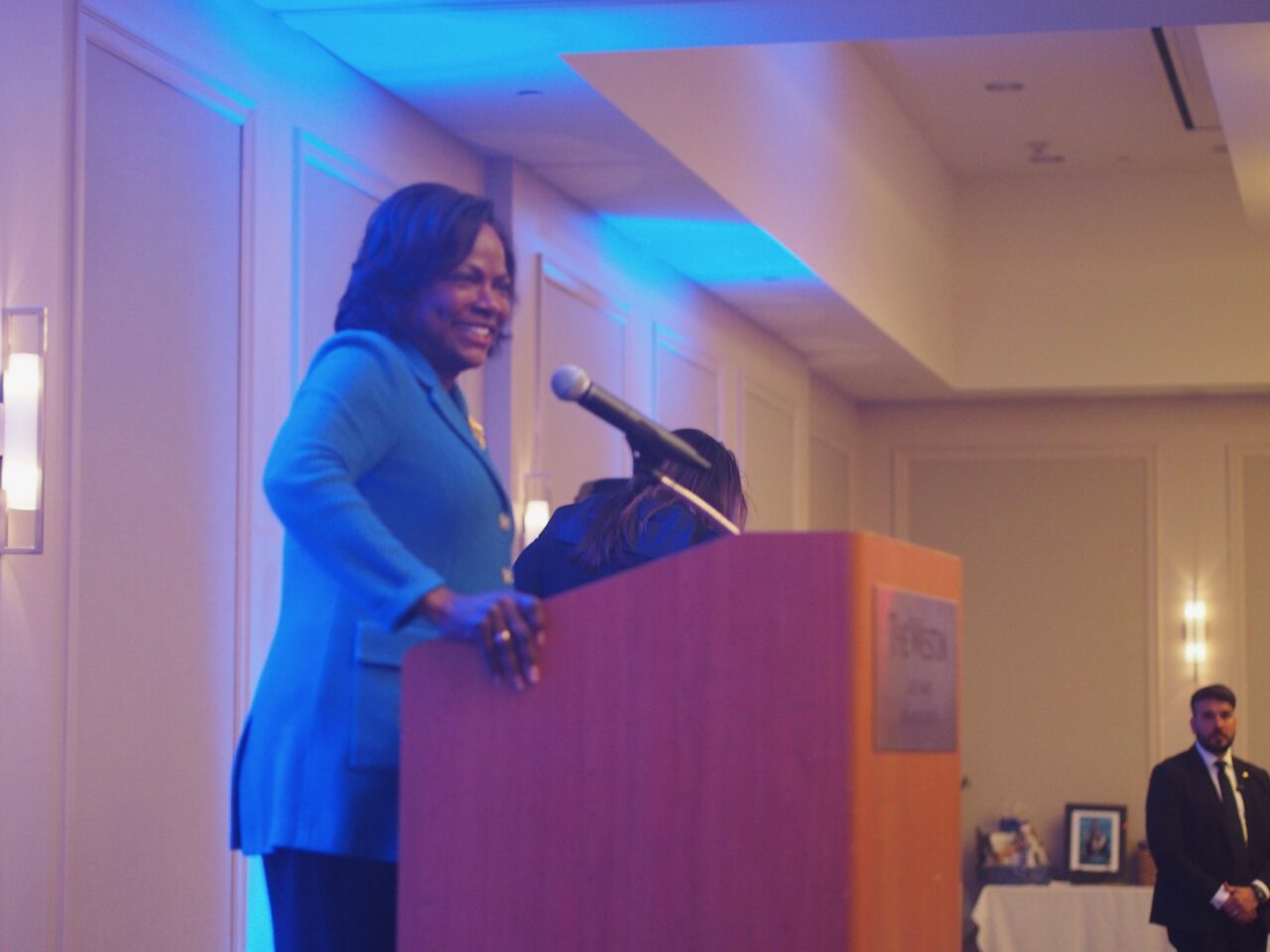 'If we as a nation are as big and bad as we say we are,' Demings challenged.
In a raucous speech that repeatedly brought Seminole County Democrats to their feet Saturday, Democratic U.S. Senate candidate Rep. Val Demings implored people to exercise their voting rights "during these strange times."
Demings, who was a House manager during one of the two impeachments of former President Donald Trump, only rarely attempted to define what she called strange times, as she delivered Saturday night's keynote speech at the Seminole Democratic Party's annual gala.
She talked about the Jan. 6, 2021, siege of the U.S. Capitol by Trump supporters trying to stop certification of the 2020 presidential election as a moment when many members of Congress considered the prospect that they might be assassinated.
Demings, a former Orlando Police Chief, said she told a colleague in hiding with her, "If we all die today, if the Constitution, the rule of law and our democracy mean anything, if we as a nation are as big and bad as we say we are, then another group will just come in and certify the electoral ballots and declare Joe Biden as the President of the United States and Kamala Harris as the Vice President of the United States.
"Why? Because the people have voted," she said. "And we are a government of the people, by the people and for the people."
Throughout her address to more than 300 Democrats at the sold-out SemDems "Blue Rendezvous '22" diner in Lake Mary Saturday night, Demings' theme was that Republicans were trying to make voting more difficult and elections more questionable, so Democrats must rise up and exercise voting rights.
Demings, of Orlando, is seeking a shot at Republican two-term Sen. Marco Rubio in November. She did not explicitly go after Rubio, though she talked about "Florida's two Senators" in her effort to tie Rubio to the controversial proposals in Sen. Rick Scott's Republican Senatorial Campaign Committee platform.
Her speech seemed intent on drawing on the power that Georgia's former lawmaker Stacey Abrams developed as a passionate voting rights activist.
"We can talk about health care. … We can talk about public education. … We can talk about Social Security and Medicare. … We can talk about the safety and security of our nation. We can talk about the safety and security of our neighborhoods. We can talk about the resilience of the Ukrainian people. … We can talk about in Seminole County a woman's right to choose their own destiny," Demings suggested.
And she did talk about those issues. But she concluded that those issues all were subordinate to Democrats protecting and exercising the right to vote.
"We can talk about all of those things. But unless we can protect the right to vote, everything that you care about — and everything that I care about — is at stake," Demings said. "My friend and former colleague (U.S. Rep. and civil rights leader) John Lewis said the right to vote is precious. We have to do, we must do, we gotta do everything in our power to protect the right to vote.
"And then after we protect it, we gotta get out and exercise our right to vote," Demings declared. "I know we're living in some strange times. Yes. I know we're living in some tough times, I know we've seen some difficult days. And some weary days. But with your help, a blue wave is just around the corner."