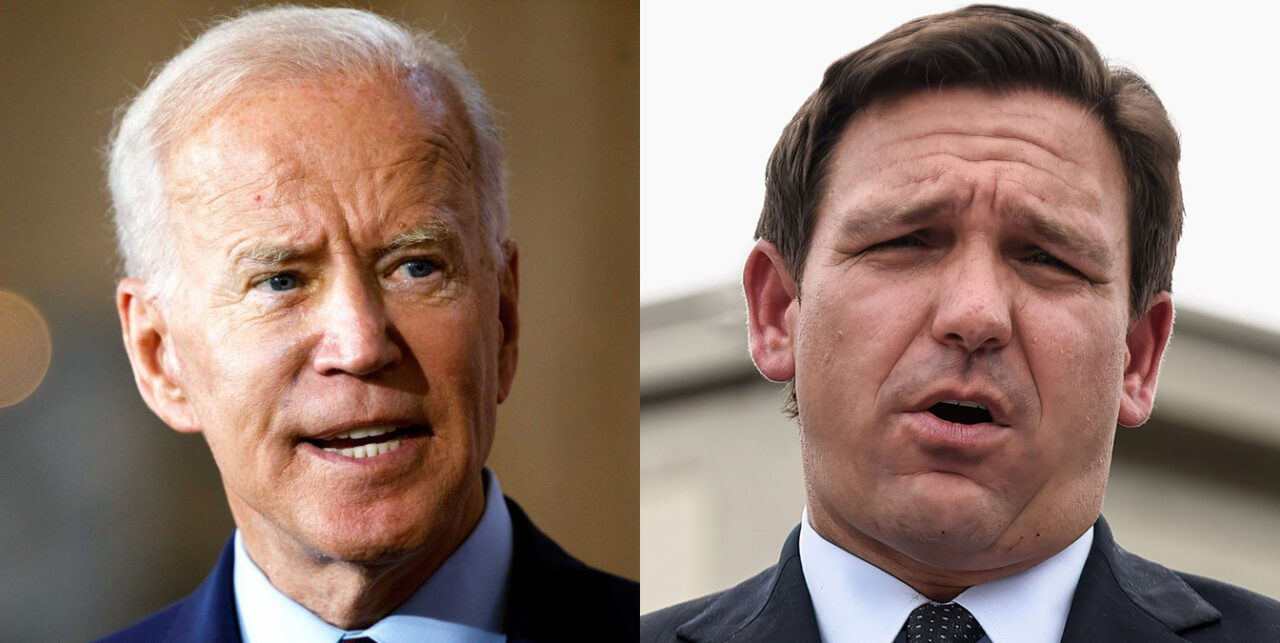 'It's been a rough stretch over these last fifteen months.'
Gov. Ron DeSantis says the United States has "lost its mojo," taking a reputational hit under President Joe Biden.
"It's been a rough stretch over these last fifteen months," DeSantis said Monday. "I think that people look at it and say that America has lost its mojo, and that's unfortunate."
DeSantis offered the remarks at the Jacksonville Zoo after rolling out funding for projects to benefit Florida's manatee population.
"How do you fix the image? It's sad, but we have a floundering President. There is no leadership right now. I mean, that's just the reality. I wish that wasn't the case," DeSantis said.
"But you have somebody who is clearly not capable of exercising the type of leadership on the world stage that is going to inspire confidence from our allies, and is going to inspire fear from our adversaries," DeSantis added.
"Look at (Vladimir) Putin, what he did going into Ukraine. I think it's backfired on him. I think (Russia's) going to have a lot of problems because of this. But he would not have done that if he didn't think Biden was a pushover," DeSantis said.
"You look at President Xi (Jinping) in China and what they're going to end up doing," DeSantis continued. "They're going to do something aggressive and provocative, and it all goes back to they do not have any fear of the American President."
"Yes, it's hurt our country's image abroad. There's no question about that. It seems like we're not as vital, that we don't have the vitality that people look at, and I think that leadership starts at the top," DeSantis added.
DeSantis had used the "mojo" construction at least once before when his political mentor Donald Trump was President. At that time, the Governor was pleading for the return of televised sports, which were curtailed in the early months of the COVID-19 pandemic.