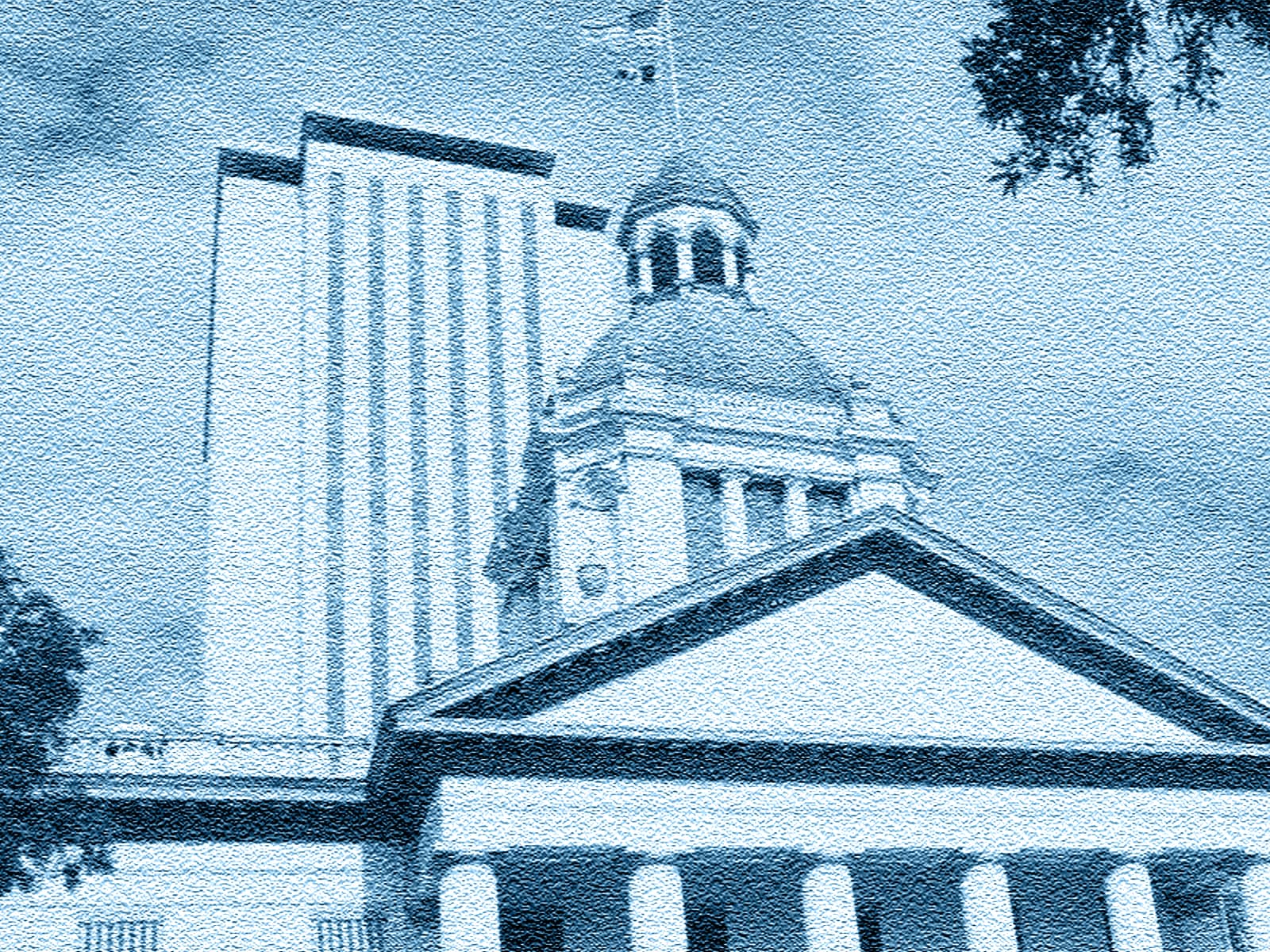 Cord Byrd is in charge of more than just Florida's elections.
Byrd's first words
Friday marked 157 years since Union Brigadier General Edward M. McCook read the Emancipation Proclamation in Tallahassee. It also marked Secretary of State Cord Byrd's first public appearance since taking over the Department of State on Tuesday.
The 20th of May — Emancipation celebration is an annual event that takes place on the front steps of the Knott House Museum, the building where McCook was staying after he moved his forces into Tallahassee to wrest control of the capital city from the Confederacy. The John G. Riley Center & Museum and the Knott House Museum, run by the Department of State, put on the celebration each year.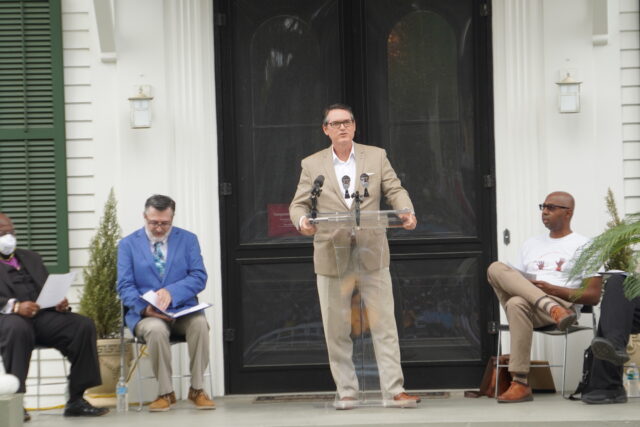 Tallahassee was the last state capital returned to Union control. McCook read the Emancipation Proclamation on May 20, 1865, more than two years after President Abraham Lincoln first issued the address.
"The 20th of May — Emancipation in Florida joins our community together every year to remember and honor this significant day in history," Byrd said in a news release. "The importance of the day cannot be forgotten, and we share this commemoration in the spirit of celebration, community, history, and freedom."
The event is part of a month-long celebration of emancipation, which includes free admission to numerous historic sites. However, the day's festivities kicked off Friday morning with a Civil War grave decorating commemorative service. It also featured musical performances, dramatic reenactments, free lunch in Lewis Park and remarks by John G. Riley Center & Museum Executive Director Aron Myers and historian Larry Rivers.
On Friday, Gov. Ron DeSantis also issued a declaration celebrating "Emancipation Day in Florida."
"Learning about the history of our country and the contributions of people who make our world better is the best way to help shape the future," DeSantis wrote.
"Emancipation Day is a time to honor the contributions African Americans made, the principles of the Declaration of Independence, and the freedoms (we) have today in Florida and across our great nation," he continued.
Because the Department of State prominently oversees Florida's elections, several Democrats were frightened when they learned Byrd would be the next Secretary. Even before Byrd's appointment, some, like Orlando Rep. Anna V. Eskamani, were already looking ahead to possible impacts to the Department of State's other duties.
"We should all be incredibly concerned (about) who DeSantis could appoint to this important elections position. The Secretary of State also leads (Florida's) Arts & Culture programs, among other things," Eskamani tweeted the day before DeSantis announced the appointment.
Time will tell how Democrats react to how Byrd handles the non-partisan parts of his new job description.
___
Coming up, the usual assortment of news, intel, and observations from the week that was in Florida's capital city by Peter Schorsch, Drew Wilson, Renzo Downey, Christine Jordan Sexton and the staff of Florida Politics.
But first …
Take 5
The "Takeaway 5" — the Top 5 stories from the week that was:
Congressional map reverts to DeSantis draft – An appellate court has reinstated the congressional map drawn by DeSantis' office for now. The order also signals skepticism at Leon Circuit Judge Layne Smith's decision to put a replacement map in place ahead of the Midterms. "Based on a preliminary review, the court has determined there is a high likelihood that the temporary injunction is unlawful, because by awarding a preliminary remedy to the appellees' on their claim, the order 'frustrated the status quo, rather than preserved it,'" reads an order from the 1st District Court of Appeal. Smith had ordered a map submitted by Harvard professor Stephen Ansolabehere to replace the DeSantis map.
Property Insurance Special Session bills arrive – Legislative leaders, in tandem with the DeSantis administration, rolled out a comprehensive property insurance package that Republicans hope will stabilize a market in which insurers are collapsing, and homeowners are getting hit with major rate hikes. While some insurance experts had predicted only slight tweaks, the House and Senate bills, filed late Friday, would make sweeping changes, including setting up a temporary reinsurance fund that would rely on $2 billion in taxpayer money. But other changes call for clamping down on lawsuits filed against insurance companies while at the same time blocking insurers from refusing to renew or offer policies to homeowners with roofs that are less than 15 years old.
Census undercount possibly cost Florida a congressional seat – A new report from the U.S. Census shows Florida's population was significantly undercounted in 2020. Although Florida received a 28th House seat, underestimating Florida's population by well over 700,000 people could have cost the state a 29th seat for the next decade. Based on low self-response rates, six states had significant estimated undercounts: Arkansas, Florida, Illinois, Mississippi, Tennessee and Texas. Florida's number of people believed to be omitted from the report was among the worst in the nation, worse than only that of Arkansas.
DeSantis targets fentanyl, signs controlled substances bill – Warning of the rising danger of fentanyl in controlled substances, DeSantis on Thursday signed a proposal to stiffen penalties on drug dealers. The measure (HB 95) will broaden a prosecutor's ability to pursue a first-degree murder charge against a dealer if a drug overdose leads to a person's death. However, the Republican-led Legislature did not decriminalize fentanyl test strips during ping-pong negotiations over the controlled substance bill in the waning hours of the 2022 Session. "You go to look at like certain street drugs that are considered, quote, not as lethal — if this fentanyl is in it, then all of a sudden, you're looking at something that could take your life," DeSantis said.
DeSantis signs residential picketing bill – Protesting on people's lawns will soon be illegal thanks to a law signed on Monday. Residential picketing has marched into the national debate as abortion rights supporters stake out the homes of conservative U.S. Supreme Court Justices over the Court's leaked draft abortion decision. Although the Legislature passed the anti-picketing bill (HB 1571) in March, the bill signing plays into the national conversation around the First Amendment, the right to privacy and obstruction of justice. "Sending unruly mobs to private residences, like we have seen with the angry crowds in front of the homes of Supreme Court justices, is inappropriate," DeSantis said. "This bill will provide protection to those living in residential communities and I am glad to sign it into law."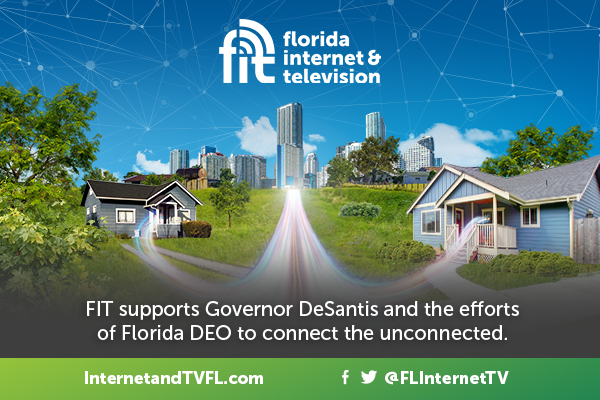 My cup runneth over
Florida is headed toward a record $20 billion budget surplus, according to the Governor's Office.
DeSantis on Friday told reporters that Florida continues to outperform the nation in economic success. Meanwhile, the state's reserves will top $20 billion when the fiscal year ends June 30. Already, Florida's revenues have exceeded the state's pre-COVID-19 baseline estimates by $8 billion.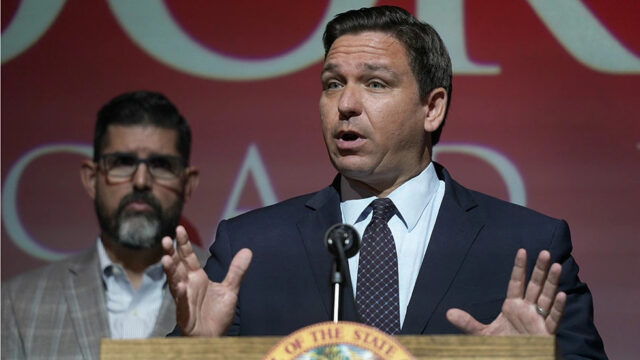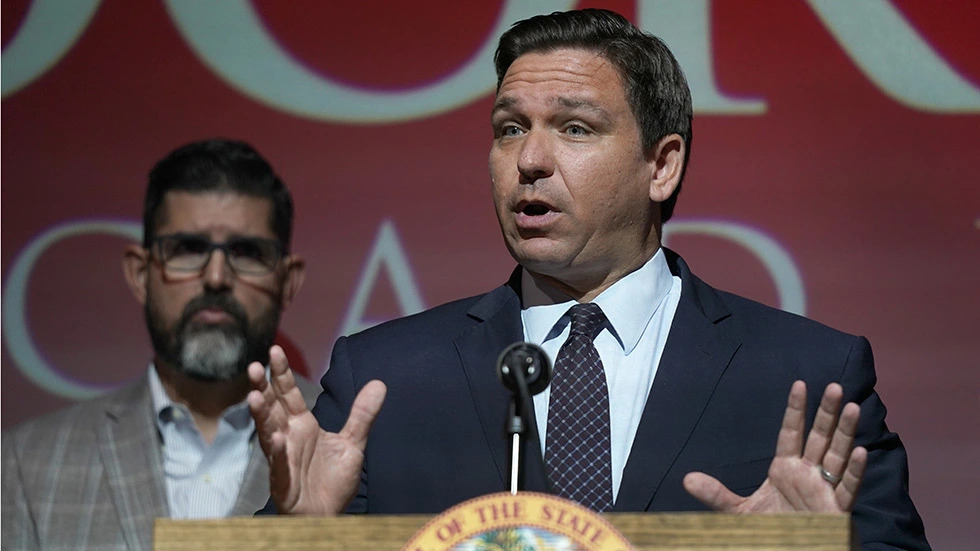 DeSantis repeated his suspicion that President Joe Biden's economic policies will plunge the nation into a recession.
"By keeping our economy open, maintaining a low tax environment, and being fiscally responsible, Florida's budget reserves have never been stronger," DeSantis said in a news release. "While Washington, D.C., has consistently gotten things wrong, Florida has consistently done things right."
The state has added jobs for 24 consecutive months, and the state unemployment rate has remained below the national rate for 17 consecutive months. Last month, the unemployment rate fell 0.2% to 3.0% — below the national rate of 3.6%.
"Thanks to Governor DeSantis' leadership, our state continues to outpace the nation in labor force growth," said Dane Eagle, Secretary of the Department of Economic Opportunity. "DEO is proud to support the Governor's mission by offering unique and innovative workforce development opportunities that bolster our competitive industries."
Come together
Attorney General Ashley Moody has inked an agreement with the Federal Communications Commission to team up in the fight against robocall scammers.
The memo of understanding between Moody and Federal Communications Commission (FCC) Chairwoman Jessica Rosenworcel allows for Florida investigators to access information that may have been previously unobtainable. It also establishes information sharing and cooperation structures that allow state and federal regulators to better investigate illegal caller ID spoofing and robocall scams nationwide.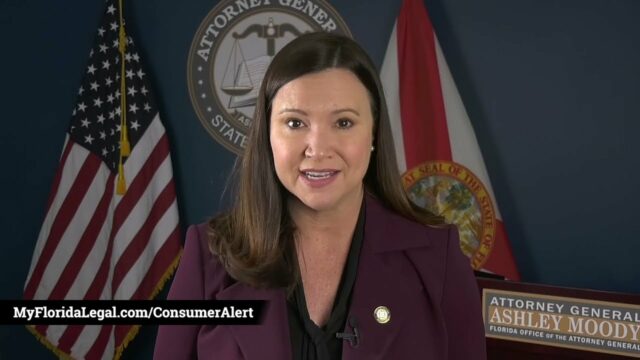 The goal also is to prevent duplicative efforts between state and federal investigators, both of which during the course of investigations analyze records, talk to witnesses, interview targets, and  examine consumer complaints.
"By combining efforts and utilizing FCC resources, we are bolstering our fight to stop scams involving illegal robocalls. This new state-federal partnership will allow our office to more quickly obtain information to expedite and strengthen investigations—while eliminating any duplicative efforts," Moody said in a statement announcing the agreement. "We share a common goal with the FCC to protect consumers from robocall scams. This new partnership will help us both advance this important mission."
Rosenworcel called robocall scammers the "common enemy" that is shared by FCC and state leaders and said both agencies are committed to protecting consumers.
"My team's commitment to protecting consumers fits hand-in-glove with the state Attorney General's ongoing efforts to combat these scams. We share a goal — to protect consumers — and, with agreements like this, we can also share the tools needed to achieve it. I thank state leaders for their cooperation and their dedication to enforcing strong consumer protection laws."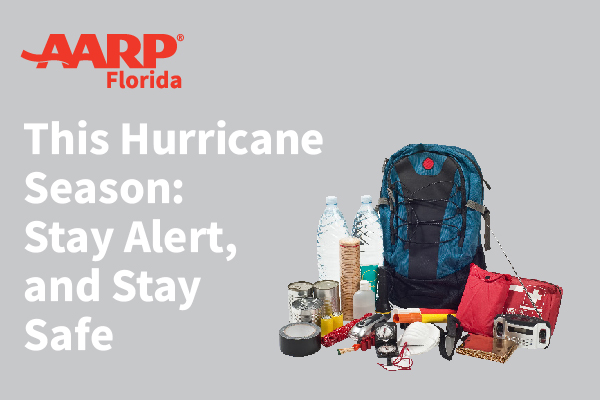 Get up, sign up
Registration has opened for the June 17 Florida Department of Agriculture and Consumer Services (FDACS) Cannabis Equity Summit.
The  one-day summit will concentrate on the theme "Accessing Opportunities and Overcoming Obstacles" and is being hosted in collaboration with the Urban League of Broward County, Greenbook Academy and Skyers Law Group.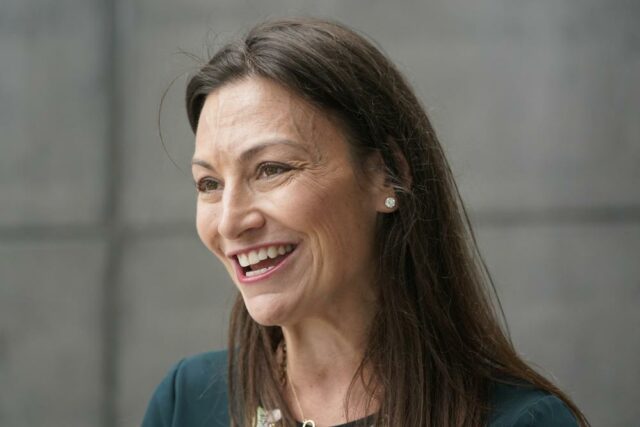 "This summit is an important opportunity to recognize the inequities that exist in the cannabis industry and come together as a community to increase access to the industry and state-legal programs as we continue to push for full legalization and restorative justice for communities impacted by the failed War on Drugs," Agriculture Commissioner Nikki Fried said. "I hope you'll join me at this inaugural event to hear from experts, vendors, growers, and more on the part we all play towards creating a more impartial cannabis industry in our state and beyond. Together, we can keep Florida growing equitably."
Fried was elected on a pro marijuana legalization platform and since 2018 has advocated for changes at the state and federal level. Fried recently called for an investigation into a Florida Department of Health proposed rule that doubled the fees for "Pigford" farmers to apply for medical marijuana treatment licenses. Pigford v. Glickman was a class action lawsuit brought by Black farmers against the United States Department of Agriculture (USDA), alleging racial discrimination against in the allocation of farm loan assistance between 1981 and 1996.
That's a lot of pot
Terrance Jamahl Allen of Wyoming, Michigan, was arrested by the FDACS' Office of Agricultural Law Enforcement (OALE) after officers found approximately 1,900 pounds of cannabis in 64 boxes.
The sticky icky was found in a rented six wheel U-Haul truck after Allen failed to  enter and submit for inspection at an Agricultural Interdiction Station off Interstate 10 in Suwannee County.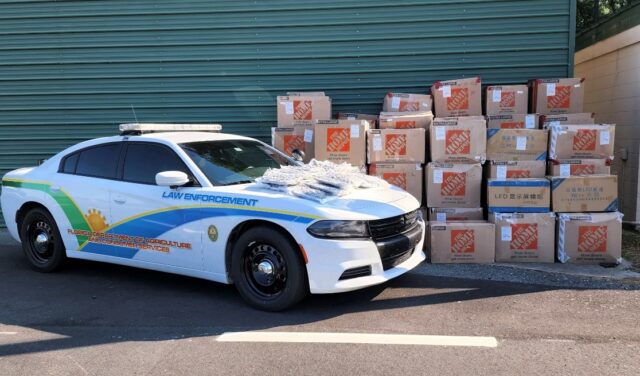 Allen was charged with possession of a fake identification card; presenting a fake identification card; and trafficking more than 25 pounds of cannabis, all of which are felonies. He also was charged with failing to stop for an  agricultural inspection and resisting arrest without violence, both of which are misdemeanors.
He was  booked into the Suwannee County Jail. Bond was set at $1,037 million.
"To transport nearly one ton of illegal cannabis is a serious crime, and the intent to sell unregulated products poses serious risks to consumer safety. That is why I have been and continue to be an outspoken advocate for federal cannabis legalization that would provide a regulated, legal market to protect consumers and combat this type of criminal activity," Fried said. "This arrest should send a clear message that such crimes will not be tolerated as our dedicated agricultural law enforcement officers continue to hold individuals and organizations accountable, protecting Floridians from illicit activity and potentially contaminated products."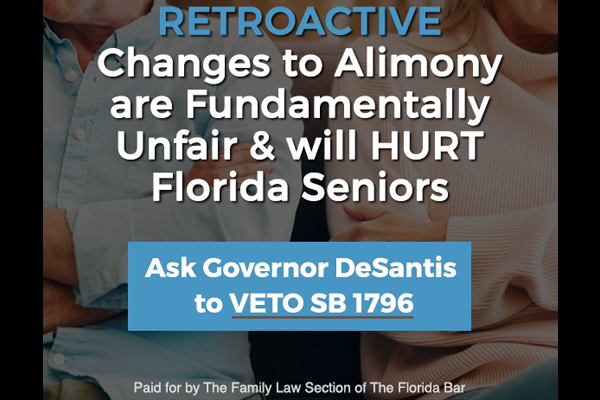 Trigger warning
Chief Financial Officer Jimmy Patronis sent a letter to Consumer Financial Protection Bureau (CFPB) Director Rohit Chopra  this week asking him to implement stricter guardrails to prevent data from being sold, including putting opt out options on loan applications.
In the letter, Patronis said he has become aware of "trigger leads," which occur when credit bureaus sell the credit information of loan applicants to other lenders. Credit bureaus can quickly sell the information in a loan application to lenders who can contact the consumer with unsolicited offers.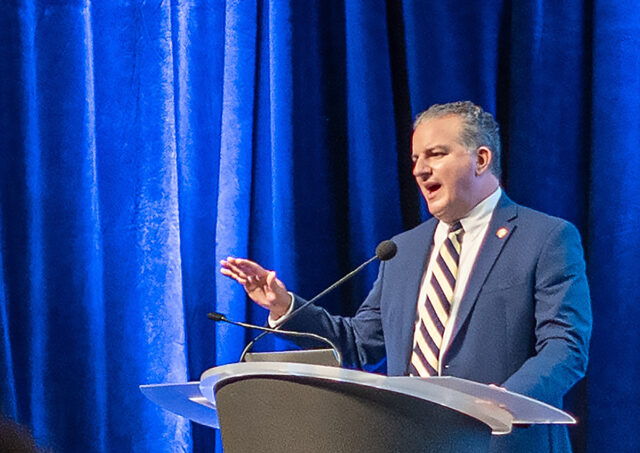 Patronis said consumers can get confused and exposed to identity theft when unsolicited lenders start contacting them.
"While I am certain that the large credit bureaus, Equifax, Experian, and TransUnion, would likely oppose my suggestion as it would make it harder for them to profit off of data selling, these credit bureaus need to start prioritizing protecting consumer data over earning profits. Given the dangers associated with trigger leads and with scammers becoming increasingly sophisticated, there is no better time than now to empower consumers with more tools to protect their data," he wrote.
Patronis released the letter and offered three ways consumer can better protect their credit data: visit OptOutPrescreen.com or call 888-5-OPTOUT (888-567-8688); freeze their credit; or sign up for the National Do Not Call Registry to stop receiving unwanted calls.
Instagram of the week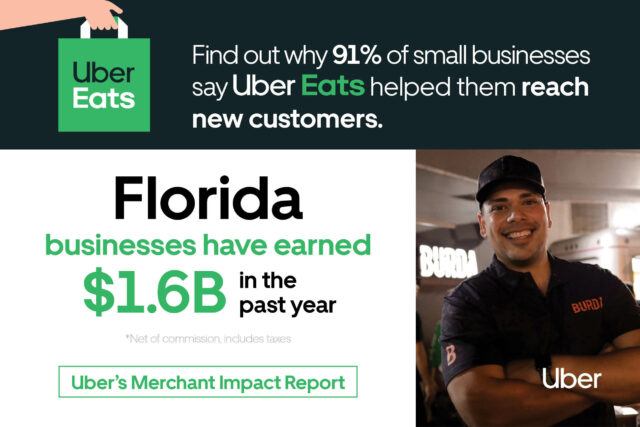 The Week in Appointments
Building Commission — DeSantis appointed a pair of Commissioners. Brian Swope, of Wesley Chapel, is the Vice President of the Tampa Roofing Company. He is the Chairman of the Roofing Technical Advisory Committee and past president of the Florida Roofing and Sheetmetal Association. He earned his bachelor's degree from the University of Mississippi. Tim Tolbert, of Navarre, is the Building Official and Director of Building Services for Escambia County. He is a member of the International Code Council and the Building Official Association of Florida. He earned a certificate from Florida State Fire College.
Fish and Wildlife Conservation Commission — The Governor appointed Sonya Rood, of St. Augustine, to FWC. She is involved in the management of her family's hunting plantation. She is actively engaged in her community, supporting various charities including a local nonprofit, Rethreaded Inc. She has been named Ambassador of the Florida Fish and Wildlife Youth Conservation Center.
North Broward Hospital District — DeSantis also appointed two board members to the district. Stacy Angier, of Margate, is the principal at Abundant Life Christian Academy. She is a current board member for the Children's Diagnostic and Treatment Center and the League of Christian Schools. Sheearned her bachelor's degree from Miami Christian College and a master's degree from Oral Roberts University. Paul Tanner, of Fort Lauderdale, is the owner and founder of Las Olas Capital Advisors. He is a board member for the Urban League of Broward County and sits on the Investment Committee of Broward Community Foundation. He earned his bachelor's degree in political science from Florida Atlantic University.
Eastern Florida State College District Board of Trustees — The Governor appointed Laura Moody, of Rockledge, to the board. Moody is the Chief Legal Counsel for the Brevard County Sheriff's Office. She is counsel for the Vassar B. Carlton American Inn of Court and a member of the Brevard County Bar Association. She earned her bachelor's degree from Flagler College, a master's degree in public administration from the University of Central Florida and a law degree from Florida A&M University.
Teacher of the Year
In surprise trips to schools across Florida this week, incoming Education Commissioner Manny Díaz named five teachers as finalists for the 2023 Florida Teacher of the Year award.
The finalists are Samoset Elementary School fourth grade teacher Deelah Jackson in Manatee County, Sarasota Middle School teacher Jennifer Jaso in Sarasota County, Lakeside Junior High School seventh grade math teacher Melissa Anne Matz in Clay County, Eagle Ridge Elementary School fourth grade teacher Seema Naik in Broward County, and Bell Elementary School fourth grade English language arts and social studies teacher Trinity Brooke Whittington in Gilchrist County.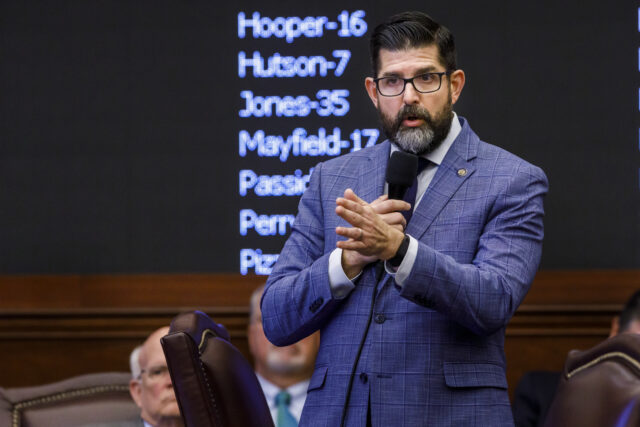 Díaz, currently a Republican Senator from Hialeah, will take over the Department of Education next month. Backed by Deputy Chancellor for Educator Quality Paul Burn, Díaz dropped by each of the schools to impart the honor on the teachers.
The Florida Teacher of the Year program recognizes excellence in teaching and celebrates outstanding professional educators in schools across the state. The 2023 Florida Teacher of the Year winner will be announced on July 14 in Orlando.
Five finalists were chosen for 2023 Teacher of the Year from nearly 185,000 public school teachers throughout the state. After each school district selects its teacher of the year, a selection committee representing teachers, principals, parents and the business community reviews each district application. The committee judges the teachers on the basis of outstanding ability to teach and communicate knowledge of the subject taught, professional development, philosophy of teaching, and outstanding school and community service.
The winner will serve for one year as the Christa McAuliffe Ambassador for Education.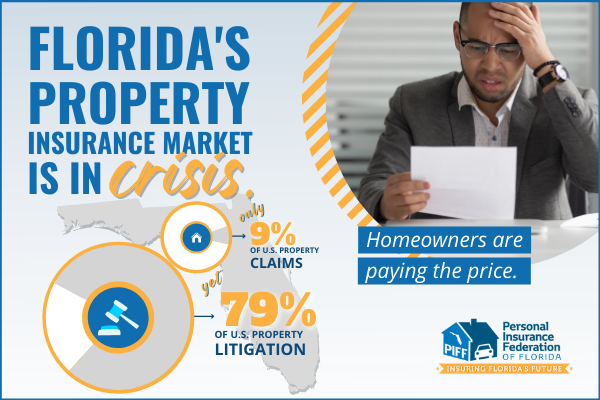 Just keep fishing
DeSantis recently appointed Keep Florida Fishing Director Gary Jennings to the Atlantic States Marine Fisheries Commission.
Jennings heads Keep Florida Fishing for the American Sportfishing Association. Now, Jennings represents Florida on the commission along with  Rep. Thad Altman and a representative of the Florida Fish and Wildlife Commission.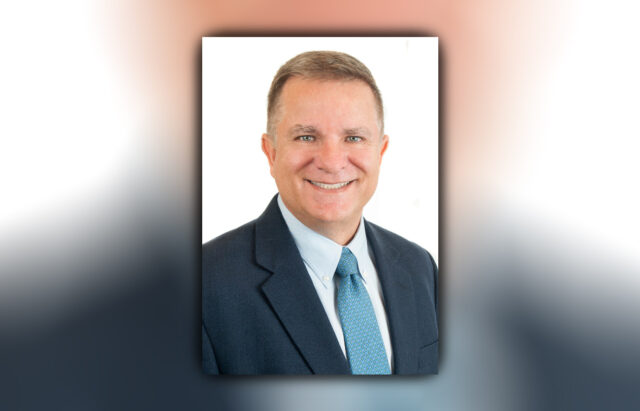 The Atlantic States Marine Fisheries Commission is a group of 15 Atlantic states that work together to develop fishery management programs and build coordinated management plans of fish species or bodies of water that may be shared among states.
"I am honored to be appointed to the Atlantic States Marine Fisheries Commission (ASMFC) by Governor Ron DeSantis," Jennings said. "I am looking forward to working with the Florida Fish and Wildlife Commission, Representative Thad Altman and the rest of the commissioners to make sure that Florida and all the Atlantic states have healthy and abundant fisheries."
Jennings serves on a number of boards and advisory panels and is also a member of the Florida Coastal Conservation Association, the Seaplane Pilots Association and the Aircraft Pilots and Owners Association.
Calling all applicants
The Florida Public Service Commission Nominating Council (PSCNC) is looking for applicants to fill two upcoming vacancies on the Public Service Commission.
The prospective Commissioners would fill the vacancies in positions currently held by Commissioner Gary Clark, first appointed by then-Gov. Rick Scott in 2017, and Commissioner Gabriella Passidomo, appointed by DeSantis last year. Clark and Passidomo, whose terms expire on Jan. 1, 2023, are allowed to reapply for the seats.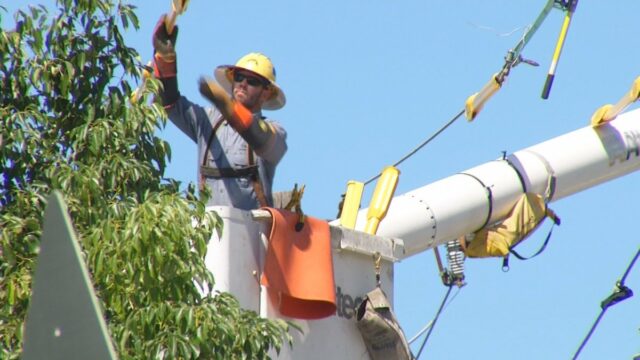 Whoever DeSantis selects next to be Commissioners will serve terms beginning Jan. 2, 2023, and ending Jan. 1, 2027.
The seats are full-time positions appointed by the Governor with official headquarters in Tallahassee. Commissioners receive an annual salary, currently $135,997.
The PSCNC will present at least six applicants to the Governor. Whoever the Governor selects must go to the Senate for confirmation.
Applicants must be competent and knowledgeable in one or more fields which include but are not limited to public affairs, law, economics, accounting, engineering, finance, natural resource conservation, energy, or another field substantially related to the duties and functions of the Commission.
Electronic copies of the application packet can be found at leg.state.fl.us/pscnc, and prospective applicants can also write, email or fax requests to Kelly Welborn at the PSCNC's Office of Legislative Services.
Applications are due June 22 at 5 p.m.
The Public Service Commission oversees the state's public electric, natural gas, telephone, water and wastewater utilities.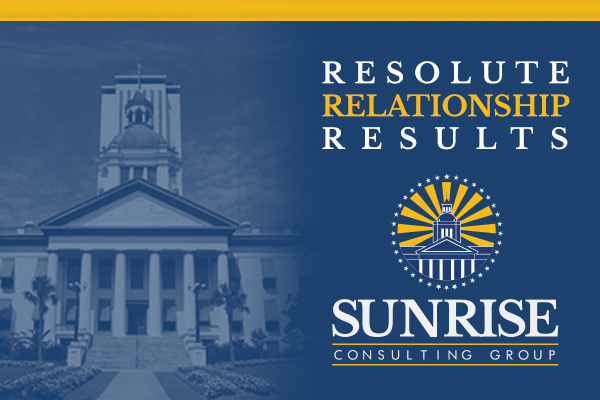 Lights, prep, action
With hurricane season around the corner, the Florida Municipal Electric Association (FMEA) held its annual Hurricane & Storm Preparedness Forum on Wednesday.
The forum is a one-day event is an opportunity to view presentations on hurricane preparedness and response, mutual aid, the Federal Emergency Management Agency, and other disaster and emergency response related issues. It's also a chance for Florida Public Power utilities to share best practices and lessons learned from each other.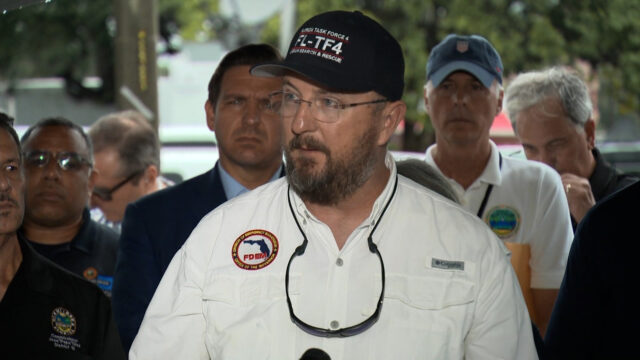 Around 150 attendees representing FMEA's member utilities saw speeches from the likes of Florida Division of Emergency Management Director Kevin Guthrie and Deputy State Meteorologist Michael Spagnolo. Spagnolo gave his 2022 Hurricane Season Outlook in advance of the beginning of what is expected to be another active hurricane season.
"In the aftermath of a hurricane or tropical storm, Floridians rely on our industry partners in power and utilities to restore power and help our communities start the recovery process," Guthrie said in a news release. "Forums such as this provide these industry partners with the opportunity to share best practices and work collaboratively to ensure our state remains prepared as we enter the 2022 Atlantic Hurricane Season."
Florida's public power utilities have been preparing for hurricane season by trimming trees, inspecting and upgrading utility poles and equipment, conducting hurricane exercises and more.
"The annual Hurricane & Storm Preparedness Forum is just another way Florida Public Power utilities are working to maximize our efforts to ensure reliable power during a storm, and when power restoration efforts are needed, that we can do that as quickly and as safely as possible," FMEA Executive Director Amy Zubaly said. "Our deepest appreciation to Director Guthrie and Deputy State Meteorologist Spagnolo, and all the presenters, for being with us today and sharing important information with our members as we gear up for another hurricane season."
Prune away
Beginning July 1, local government cannot impede a property owner's rights to prune, trim or remove trees on his or her own residential property if the tree "poses an unacceptable risk" to persons or property and the risk can only be mitigated by addressing the tree.
"Residential property" means a single-family, detached building located on a lot that is actively used for single family residential purposes and that is either a conforming use or a legally recognized nonconforming use in accordance with the local jurisdiction's applicable land development regulations.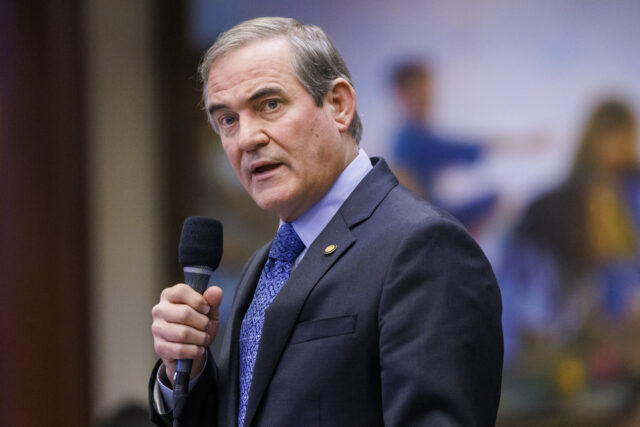 Championed by Sen. Jason Brodeur in the Senate and Rep. Stan McClain in the House, the Florida League of Cities said in a prepared statement that the new law provides "much-needed clarity."
"This bill will finally close loopholes, provide much-needed clarity, and create standards in current law exemptions from municipal tree ordinances that have created conflict and that have caused litigation and abuses, including the clear-cutting of land pre-development and the removal of healthy trees," the League of Cities said in a prepared release.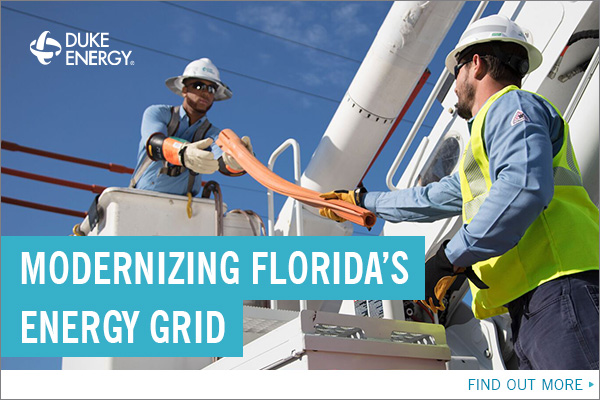 Be the predator
Are you a recreational or commercial diver?
Are you competitive?
The 2022 Lionfish Challenge is for you.
This summer, the Florida Fish and Wildlife Conservation Commission (FWC) is asking Floridians to "be the predator" and help remove lionfish from state waters.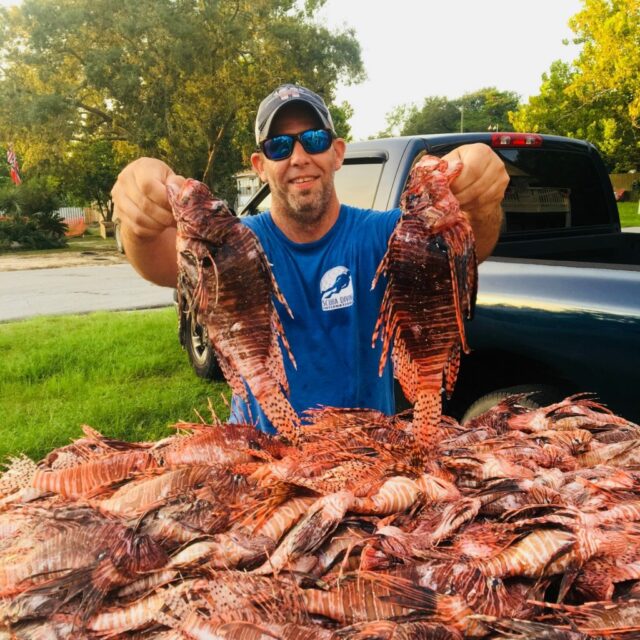 Lionfish are native to the Indo-Pacific and were first reported in Florida waters in the 1980s. Lionfish have no natural predators, they reproduce quickly and they compete with native species for food and habitat.
This summer will be the seventh time FWC has hosted the Lionfish Challenge. Typically, the challenge ends on Labor Day. But this year, FWC the tournament is running now through Sept. 6, the day after Labor Day.
The season-long tournament is open to anyone from anywhere within the Sunshine State. It's free to enter for a chance to become the Lionfish King or Queen, or Commercial Champion.
Winners receive the lion's share of the prizes, but FWC also awards prizes on a tiered basis to encourage even first-time predators to go on the prowl. Prizes typically include raffles for diving and spearfishing equipment, "Mini-Challenges," resource-based rewards and more.
This year, recreational competitors who harvest 600 lionfish or commercial competitors who harvest 1,000 pounds of lionfish will receive a YETI Tundra 45 hard cooler.
Recreational and commercial divers are split into two divisions to level the playing field when it comes to catching the most lionfish or harvesting the most pounds of lionfish. In the recreational category, divers must remove the tails from their lionfish harvests and submit those to participating checkpoints around the state for verification. Commercial harvesters submit copies of their trip tickets of commercial lionfish sales.
Visit myfwc.com or fwcreefrangers.com for more information.
Rattler pride
Florida A&M University (FAMU) College of Law student Michelle Wanamaker has been named the 2022-2023 Holland & Knight Scholar. As such, Wanamaker will receive full in-state tuition for the year and was given a summer associate position with the firm.
The Willingboro, New Jersey, native will work out of the law firm's Orlando office.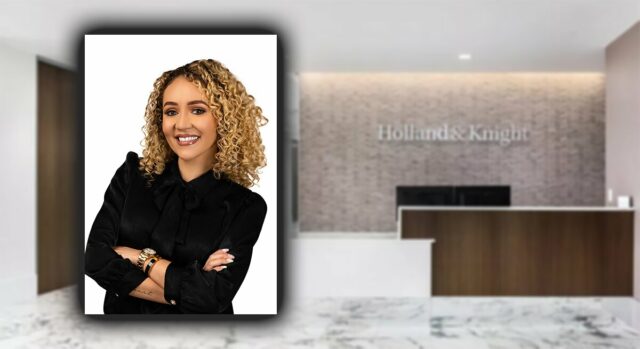 "Holland & Knight is an international powerhouse. To gain experience under their tutelage is invaluable," Wanamaker said in a prepared statement. "It is incredibly affirming to have a firm like Holland & Knight see value in you. I can't wait to show them and the world what I have to offer!"
The Holland & Knight Summer Associate Program is an opportunity for a select number of law students from across the nation to gain real-world law firm experience, where associates work with experienced lawyers on complex matters for their clients. Holland & Knight Scholars have strong academic records at their law schools.
Holland & Knight Scholars are exposed to a wide range of legal experience such as attending client meetings, building relationships with attorneys, working with peers, meeting top leaders of the firm, improving substantive and practical legal skills through customized training programs and more.
Less than 10 FAMU College of Law students applied for the scholarship. Wanamaker edged them all.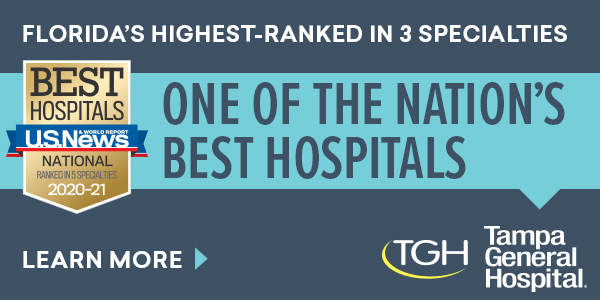 Junior league award
The Junior League of Tallahassee (JLT), which became a leading advocate during the 2022 Session for legislation that would have required schools to provide women with feminine hygiene products, was awarded the the Association of Junior Leagues International (AJLI) Award for Public Policy & Advocacy and a $5,000 award to be spent in the community.
The JLT was recognized for the work of its Public Affairs Committee and its "Advocacy Certificate Training Track." Key stakeholders and community partners worked with League members on ways to influence policy and promote change. The Session kicked off with the AJLI "Why the Women's Vote Matters" training. Training focused on advocacy strategies for nonprofits; JLT partners, and local governments, as well as  messaging and platform development.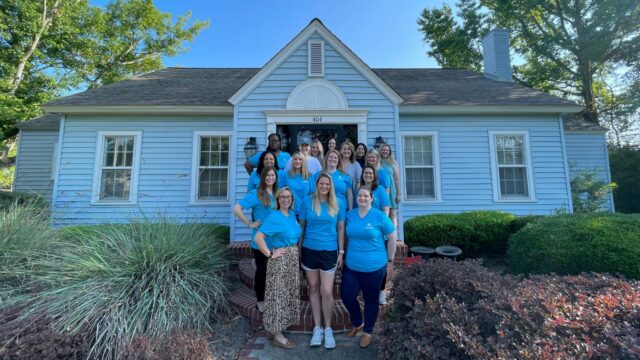 Twenty-eight JLT members completed this certificate training.
Established in 1960, more than 500 women are members of the Junior League of Tallahassee, which commits its efforts to improving the lives of children and families in Tallahassee.
Katie Britt Williams, JLT 2021-2022 President, said in a prepared statement that the advocacy training "ignited a passion for advocacy and equipped our members with the knowledge and resources to leave their mark on other partner organizations doing good in our community."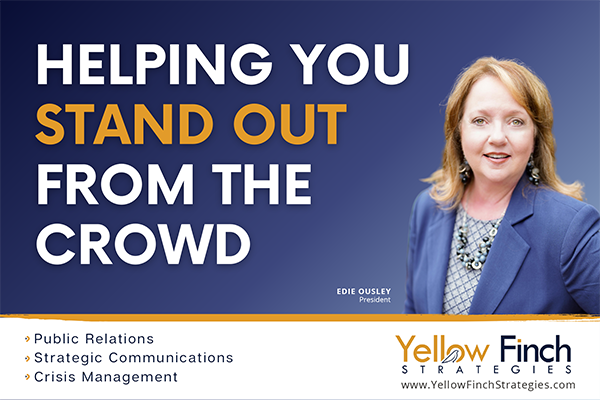 Capitol Directions

Donald Trump — Down arrow — CD doesn't often include the former Prez, but his Census' undercount of Florida will have devastating impacts to all levels of government.
Ron DeSantis — Up arrow — If he wasn't strong enough, Florida's economy keeps hummin' along with the state's unemployment rate dropping.
Casey DeSantis — Up arrow — The First Lady had a good week, appearing with her husband in Miami to promote a $37 million bump in cancer research funding.
Chris Sprowls — Up arrow — He was right on DNA privacy. Will he throw a Hail Mary on data privacy?
Special Session — Question marks — In the words of the late, great Marvin Gaye, "What's going on?"
Shevrin Jones — Up arrow — Florida has its eyes on you.
Fentrice Driskell — Up arrow — She could become the first Black woman to head the House Democratic office. Here's a question: "What took so long?"
Florida babies — Down arrow — Where's the formula? Where's that liquid gold? Fix this problem now.
Florida kids — Down arrow — They are some of the most at risk of losing health care coverage.
Your property insurance bill — Up arrow — What's in your wallet, Florida homeowners? And get ready to pay for that roof.
Reedy Creek — Crossways arrow — It's a small world after all, especially when Tallahassee is watching and in control.
Realtors — Crossways arrow — State's real estate market has been red hot, but higher interest rates are pushing sales down.
Lionfish — Down arrow — The state is sponsoring a seventh annual challenge to get rid of this invasive species. Time to hunt them down.
Trees — Up arrow — Ready, set, prune.
Weesam Khoury — Up arrow — The former comms director at the Florida Department of Health has been promoted. Khoury is now Deputy Chief of Staff for state Surgeon General Joe Ladapo.
Jay O'Brien — Up arrow — A favorite of the DeSantis administration, the reporter is taking his skills to D.C.
John Thrasher — Up arrow — Teachers deserve more, said the former FSU prez and House speaker. We couldn't agree more.
Airbnb — Up arrow — Everybody wants to visit. Even when it's hot and humid.
Jimbo Fisher — Down arrow — Takes one narcissist to know another.
Joseph Hatchett legacy — Up arrow — Time to honor this pioneering judge once and for all.
Betty Reed — Halo — The former lawmaker from Hillsborough from away Friday. May she rest in peace.