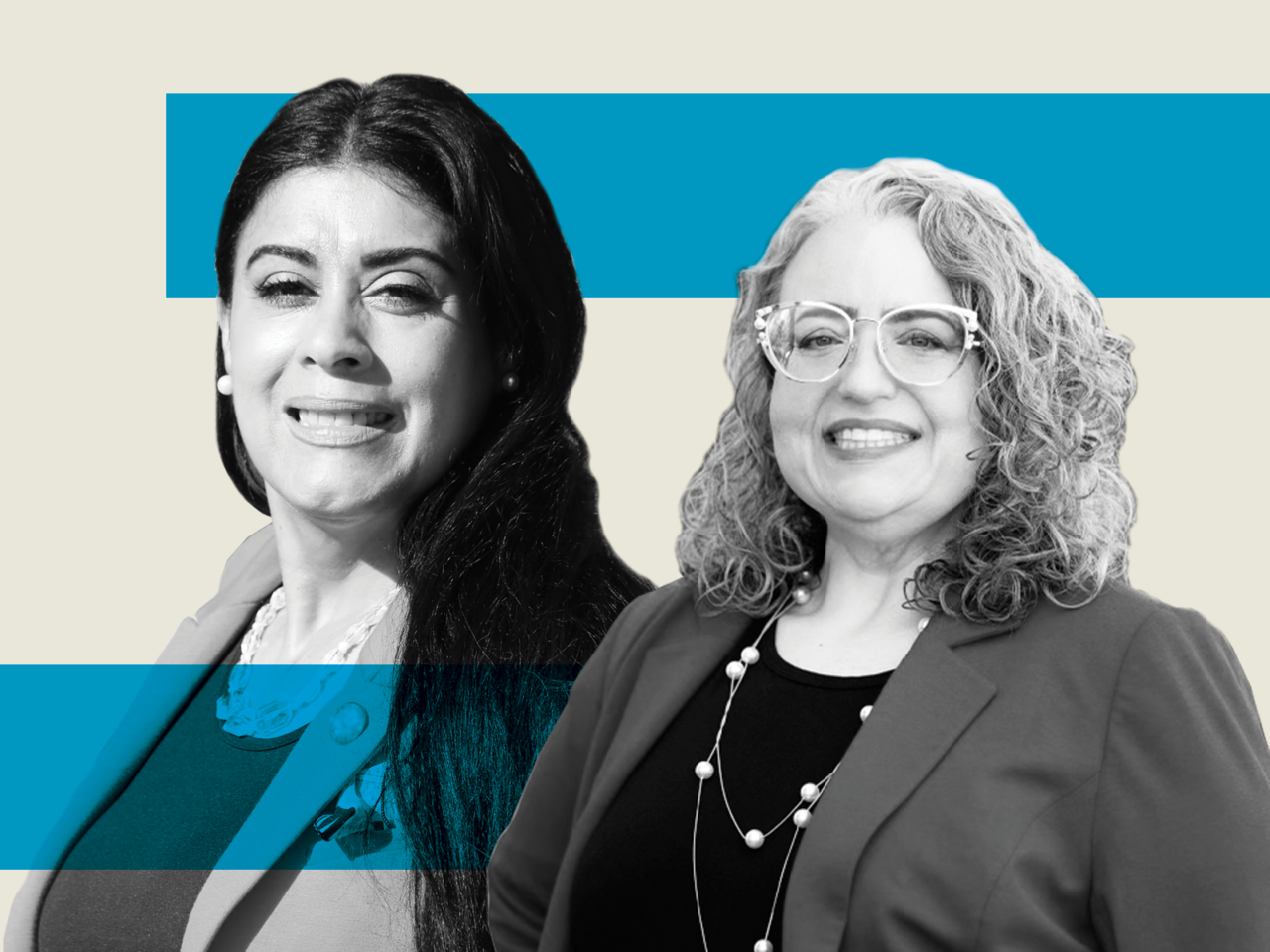 Rep. Daisy Morales faces challenger Rita Harris in an open election.
All voters in House District 44 across much of south-central Orange County will pick their next state Representative in a contest between first-term Democratic state Rep. Daisy Morales and Democratic challenger Rita Harris.
Tuesday's HD 44 Primary Election is open to all voters because there are no Republicans or other candidates running.
In a highly unusual situation, much of the Democratic establishment has lined up behind Harris and against their own. They are pushing a candidate with a more traditional platform of progressive positions on issues from abortion access to gun violence, against a freshman Representative who frequently annoyed her party's leadership with her votes and unreliability on front-line Democratic issues.
Harris has drawn the backing of gubernatorial candidate U.S. Rep. Charlie Crist, Ruth's List Florida, Orange County Property Appraiser Amy Mercado, Orlando State Attorney Monique Worrell, state Sen. Victor Torres of Orlando and state Sen. Jason Pizzo of Miami, among others.
Morales has gotten backing from gubernatorial candidate Agriculture Commissioner Nikki Fried, U.S. Rep. Darren Soto of Kissimmee, state Rep. Kristen Arrington from neighboring House District 46, state Rep. Susan Valdés of Tampa, and former state Reps. Bruce Antone of Orlando and John Cortes of Kissimmee.
Harris has outspent Morales by a ratio of almost 10 to 1. Harris, founder of the Democratic Women's Club of South Orange County and a former Orange County Democratic Party Vice Chair, has split her time between knocking on thousands of doors and attending nearly every candidate and Democratic function she could.
Morales has never been much of a high-dollar campaigner. She also has eschewed most traditional campaign events and strategies. She's been content to attend food drives and other community service efforts instead of hobnobs, debates and political meetings.
Morales, who also served two terms on the Orange County Soil and Water Conservation District, insists she is not worried.
In her first Primary Election, in the old House District 48, she was similarly outspent and out-endorsed, and she was criticized as a frequent no-show at campaign events. Yet she won in 2020 by 10 points.
"They're like, 'We see you. We see you. We see you,'" Morales said of voters. "They know me. My name is out there. They see me. They know I do things. I'm out there trying to meet the needs of the community."
Harris is also confident, drawing strength from voter contacts she said she's getting on front porches.
"I feel good but I don't like to take anything for granted. That's why we're out here knocking on doors from 9 in the morning to when the sun goes down," Harris said.
Since ballot qualifying closed on June 17, it's been known that Harris and Morales are battling for all voters in the Primary Election, not just Democrats. Both candidates say their messaging hasn't changed.
"The one thing we have in common is we all live in the district together. The things that impact one of us, impact all of us," Harris said. "They want something done about that. They want somebody who is going to get something done.
"They're concerned about affordable housing. They are concerned about the Governor, and if we're going to be able to get things done if we don't get a new Governor," Harris continued. "I will tell you, I've talked to everybody on the spectrum. I've talked to Democrats, Republicans and NPAs, and you'd be surprised how many Republicans feel like this Governor needs to go."
Both candidates push public education, health care and environmental protection among their top issues, along with economic development in a district with a large number of low-paying tourism and hospitality jobs and limited affordable housing.
"We're just going to build economic growth," Morales said. "More jobs. More work. Employment. … Affordable housing. If we bring more affordable housing, that will bring economic growth."
The district appears to have a strong Democratic lean, based on results of the past two General Elections.
Campaign professionals marveled at how Morales famously won a five-candidate Democratic Party in 2020 by spending hours standing on busy HD 46 street corners waving a Puerto Rican flag. That's not likely to be as effective in the new HD 44, where she's seeking a second term.
While the new district still has a sizable Puerto Rican population, much of it was calved off to form the new House District 47. The new HD 44 is far more diverse.
The new HD 44 was pieced together from a western portion of Morales' old HD 48 and the eastern portion of Democratic state Rep. Geraldine Thompson's old House District 44. That created a district that consolidates the south-central Orange communities of Williamsburg, Meadow Woods, Hunters Creek, Southchase and Taft with the Dr. Phillips area to the west and part of Lake Nona to the east.
The new boundaries also contain several huge economic engines, notably Universal Orlando, International Drive, SeaWorld and Orlando International Airport, as well as much of Orlando's manufacturing and warehousing industry corridor. Together, they make HD 44 valuable in economic power, and therefore in political power.