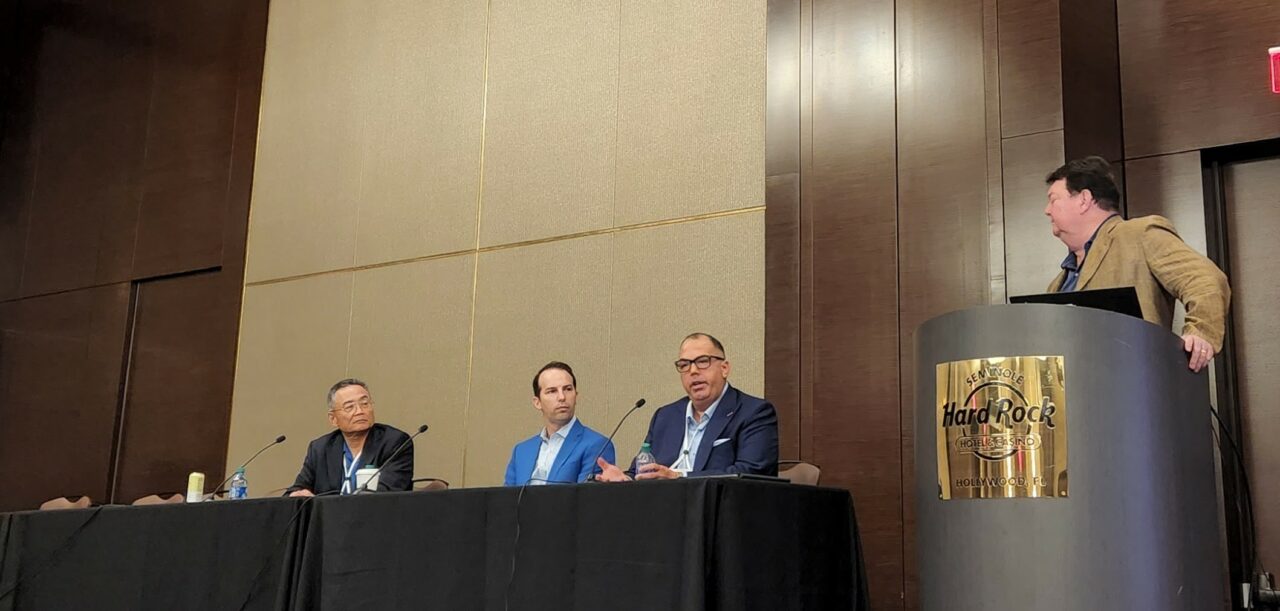 'They're looking for news content as well.'
It's not quite, "reporters — they're just like us," but there are a lot of similarities between working in news and hospitality, and a group of experts at the 2022 Florida Restaurant and Lodging Summit discussed what businesses can do to leverage reporting in order to get their story out.
"It's all about building those relationships with the reporters," said John Horne, owner and president of Anna Maria Oyster Bars and Cafe L'Europe.
"You've got to consider and you've got to realize, the news industry is similar to ours — they're underfunded, understaffed and most of them are worried about how long will they have a job. Look at how many newspapers … have closed down — they've just shuttered. A lot of people in that industry are worried about their next paycheck just like our industry. Let's get on the same keel with them and understand their role, and let's be responsive to them."
Reporters need stories, and hospitality businesses have events going on. It's a symbiotic relationship in the best of times.
"They're looking for news content as well," Horne said. "So, we have to build relationships with them."
People want to go out. Even introverts like getting out of the house for a meal or just getting away for a night or two. Hospitality businesses can tap into this vibe through earned and social media, panelists said, as they're already news-adjacent.
"I say this lovingly and respectfully — my dad was a chef, I worked in the restaurant business beforehand, (and) I really think now restaurants are the new town square," Florida Politics publisher Peter Schorsch told Summit attendees. "Especially here in Florida. If you think about the actual development and geography of Florida, we don't have town centers. There's not the old-fashioned, 'Let's go down to Main Street' and talk."
What Florida does have are artificial town center creations with restaurant anchors and a movie theater, he said.
"Those have become the places where people gather petitions, where candidates go and do fundraisers, et cetera," Schorsch said. "So, politics has come for you all, even more so than you guys have engaged (in) politics, maybe, at this point."
That's even more so now as the same inflationary pressures hitting the kitchen table at home are writ large on the restaurant down the street.
A running theme through the summit was how hospitality businesses should handle politics — either getting involved on one side or the other, or trying to stay out, or letting customers dictate that direction, among other ideas. 
"You've got to use it all — there's no way you can just say, 'I'm just going to go down this path,'" said Sheldon Suga, vice president and managing director of Hawks Cay Resort, on what types of media to pursue.
Social media has a short shelf life and has to be treated that way, with consistent messaging, whereas a story in traditional media can hang around for a while. In both, reaching the public can be problematic because of the restrictions of the medium.
"Social media is basically a two-dimensional delivery service," Schorsch said. "Twitter, et cetera, it's all on a screen, and you all live in a fully developed, three-dimensional world. It's very hard communicating the bigness and the wholeness of a restaurant into that."
The challenge is to create something that breaks through, but also reflects the authenticity of the business.
"It's hard to convey smell, but that's a big part of a restaurant," Schorsch said. "How do you get all of that into 280 characters?"
The Summit was held Aug. 17-18 at the Seminole Hard Rock Hotel & Casino in Hollywood.