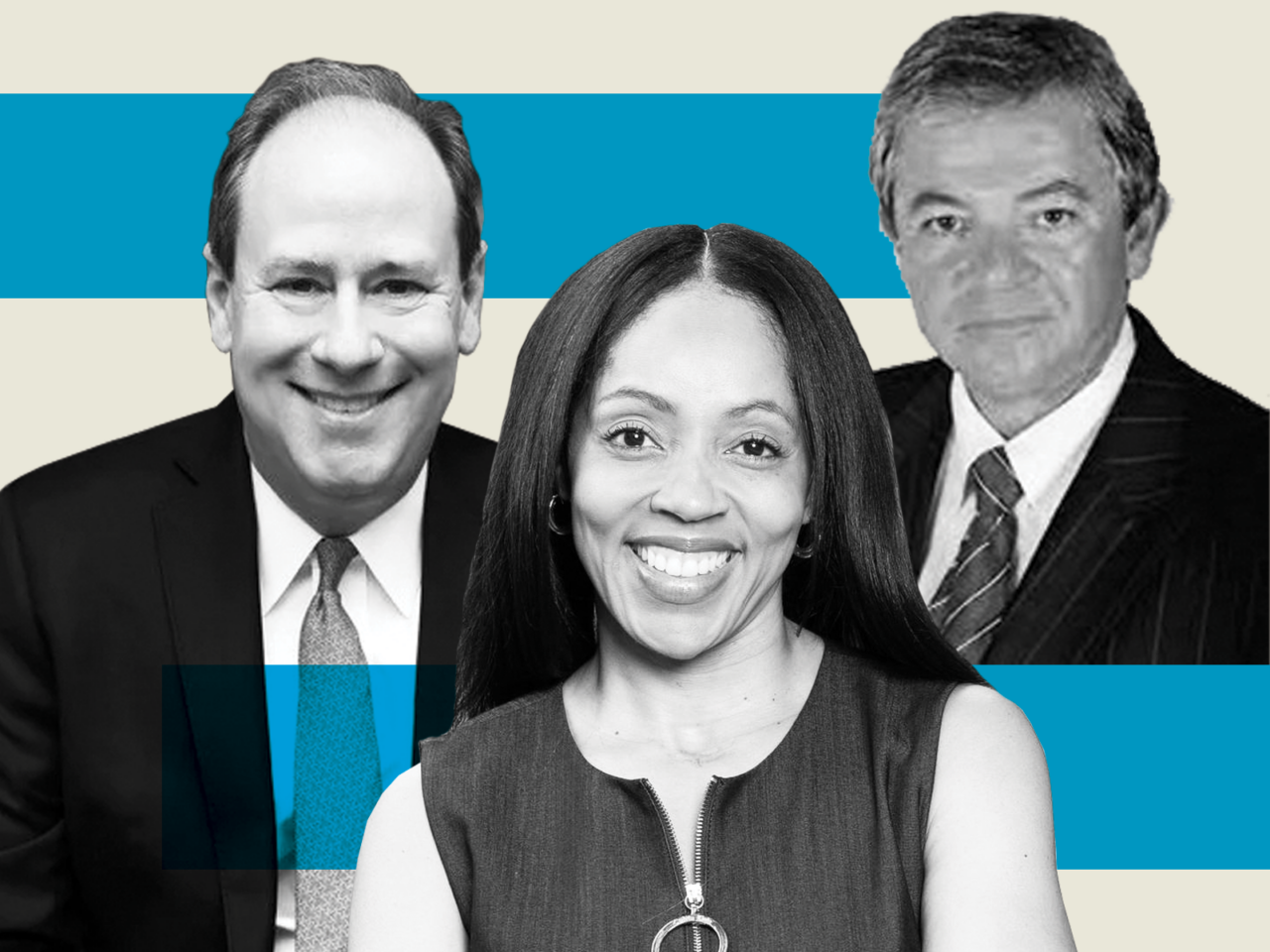 The former State Attorney will start off at cash disadvantage against the incumbent.
Democrats picked Orlando's Aramis Ayala in a Primary for Attorney General that was below the radar almost until the end.
Ayala has 45% of the vote according to early results, well ahead of her two opponents. Santa Rosa Beach's  Daniel Uhlfelder has 29% of the vote, while Fort Lauderdale's Jim Lewis has 27%.
Now the battle turns immediately toward incumbent Republican Ashley Moody and the General Election.
Ayala offered a statement setting the stage for the race ahead.
"I am honored and grateful for the support of thousands of Floridians who voted to stand on the side of justice, fairness, and opportunity for every Florida resident. This campaign has always been built on the belief that integrity, honesty and courage still matter, and that with those things anything is possible. These values are why we've proven the naysayers wrong and built a broad, diverse coalition yearning for change," she said.
"I am humbled by tonight's results as we advance to the General Election and make the case that Ashley Moody has failed on the most fundamental aspects of being Attorney General. As a result of Ashley Moody's failures, Floridians are less free and less safe. We have seen many of our basic rights eroded, violent crime on the rise, and corporate interests earning more profits at the expense of Floridians having the basic essentials for survival. Ashley Moody is anything but the people's lawyer, and I refuse to stand silent as our rights and freedoms are trampled upon," Ayala added.
"I know what it takes to bring about the systemic change this moment requires, and together, we will defeat Ashley Moody and overcome the backward progress and divisive, hateful rhetoric that has come to define her tenure as Attorney General."
The General Election battle comes after a Primary where another candidate dominated fundraising, though it didn't translate with voters in the end.
Uhlfelder, a lawyer from Santa Rosa Beach who came to prominence as the Grim Reaper during the pandemic, was the best fundraiser in the field, and scored some prominent endorsements, notably Sen. Jason Pizzo, the chair of the Senate Committee on Criminal Justice
In campaign activity through Aug. 18, the last date for which totals are available at this writing, he raised nearly $370,000 throughout the whole campaign, retaining just over $61,000 for potential last-minute spending. An affiliated political committee called Hold Tallahassee Accountable raised over $68,000 throughout the campaign, spending more than $63,000 of that through Aug. 18.
But the money didn't make a difference in the end.
Ayala, the state's first Black State Attorney who served for one term in the Orlando area, raised just over $100,000 and couldn't match Uhlfelder in fundraising. But she did win the endorsement battle in the end.
The Collective PAC backed her early on, but her best endorsements came late, as a group of Black legislators offered a strong collective endorsement of Ayala early this month.
Lewis, a Fort Lauderdale lawyer, raised and spent less than $25,000 from start to finish of the campaign, with most of that activity being self-funding.
A fearsome challenge awaits Ayala in the General Election. Incumbent Moody has nearly $1.45 million cash on hand in her campaign account. Her Friends of Ashley Moody political committee has nearly $5 million on hand as well.
Yet Ayala will see backing from traditional Democratic groups, which could help even the odds.
"Ruth's List is thrilled to congratulate Aramis Ayala on her statewide victory in the Democratic primary for Attorney General. With this win, she's one step closer to breaking yet another glass ceiling. Our communities are stronger when women lead and we're excited to see Aramis make history in November as Florida's first Black Attorney General," said Lucy Sedgwick, President & CEO of Ruth's List Florida.