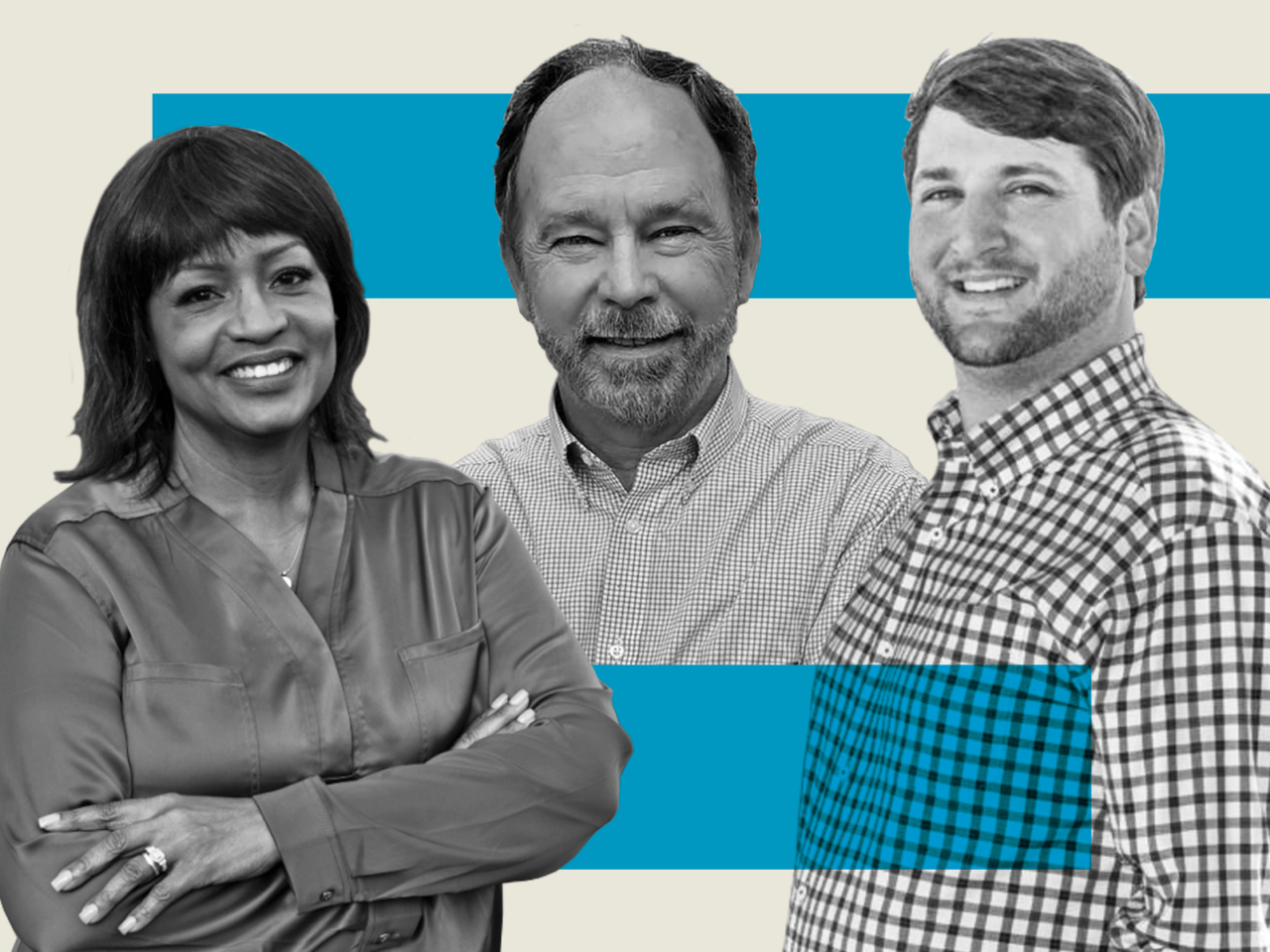 Establishment pols fall to the Governor's pick.
The newly created House District 16 seat in eastern Duval County started out as an "east versus west" battle between Chet Stokes and Lake Ray.
But when it came down to it, Gov. Ron DeSantis' 11th-hour endorsement for political outsider Kiyan Michael changed the game.
Michael emerged Tuesday night with 47% of the vote with all but two precincts reporting, and will move on to what at least theoretically is a General Election against multiple write-in candidates. Stokes had just 28%, Ray only 25%, in an election decided by the DeSantis nod, as she acknowledged in a statement.
"I am delighted to have won tonight and deeply honored by the voters of District 16 who have given me this responsibility to represent them in the Florida House," said Michael. "I pledge to fight alongside Gov. DeSantis and my new colleagues in the Legislature to defend our nation and our values. I thank my husband Bobby who has worked tirelessly throughout this election, and, as so many of you know, we dedicate this win to our son Brandon, who we lost tragically but we are doing everything we can to remember him and honor him through our life's work. We give God the glory."
"I also want to thank Governor Ron DeSantis for what he did tonight to make our campaign successful. He listened to my story years ago, he put the full weight of his support behind my candidacy, and tonight's win was as much a show of support for him as it was for me. I and my family and our lost son will be forever grateful to him and the First Lady for what they did for us tonight."
Michael's final push came from her supportive Friends of Kiyan Michael political committee. The $100,000 final fundraising period saw big donations from Geo Group, a political committee associated with former Florida GOP Chair Blaise Ingoglia, and $75,000 of political committee money not so easily traced. DeSantis' political committee had given $50,000 upon endorsement weeks before, turning the previously cash-poor candidate's fortunes around.
Throughout the campaign, she raised just over a quarter million dollars between her political committee and her campaign account, which was less than Stokes' self-fund.
Stokes, a Jacksonville Beach City Councilman who also is general manager of the Marsh Landing Country Club, put $300,000 of his own cash into the race, much of the money being poured in after DeSantis endorsed against him and a flood of revelations came out, including that he did not graduate college as he claimed, and reporting of an out-of-state arrest warrant for underage drinking.
That self-fund led to a massive spend down the stretch, with $228,000-plus spent of hard money, and just $3,000 raised. All told, he raised a little more than $166,000 from outside sources.
His Strengthening Florida's Future political committee raised just over $106,000 throughout the balance of the campaign, with $7,500 brought during the final 12-day fundraising period.
Former state Rep. Ray raised another $8,700 in hard money during that final 12 days. He raised nearly $153,000 in hard money, putting $50,000 of his own money in, and had less than $35,000 left for the final days of the campaign.
He raised another $15,000 to his political committee during the same period, including $5,000 of stretch run money from a committee associated with current Rep. Clay Yarborough. All told, the committee account saw nearly $140,000 of in-flow.
The big expense of the period was an account transfer: $26,000 to a South Florida account called the Concerned Residents Committee, and that left the account with about $40,000 for the final days.