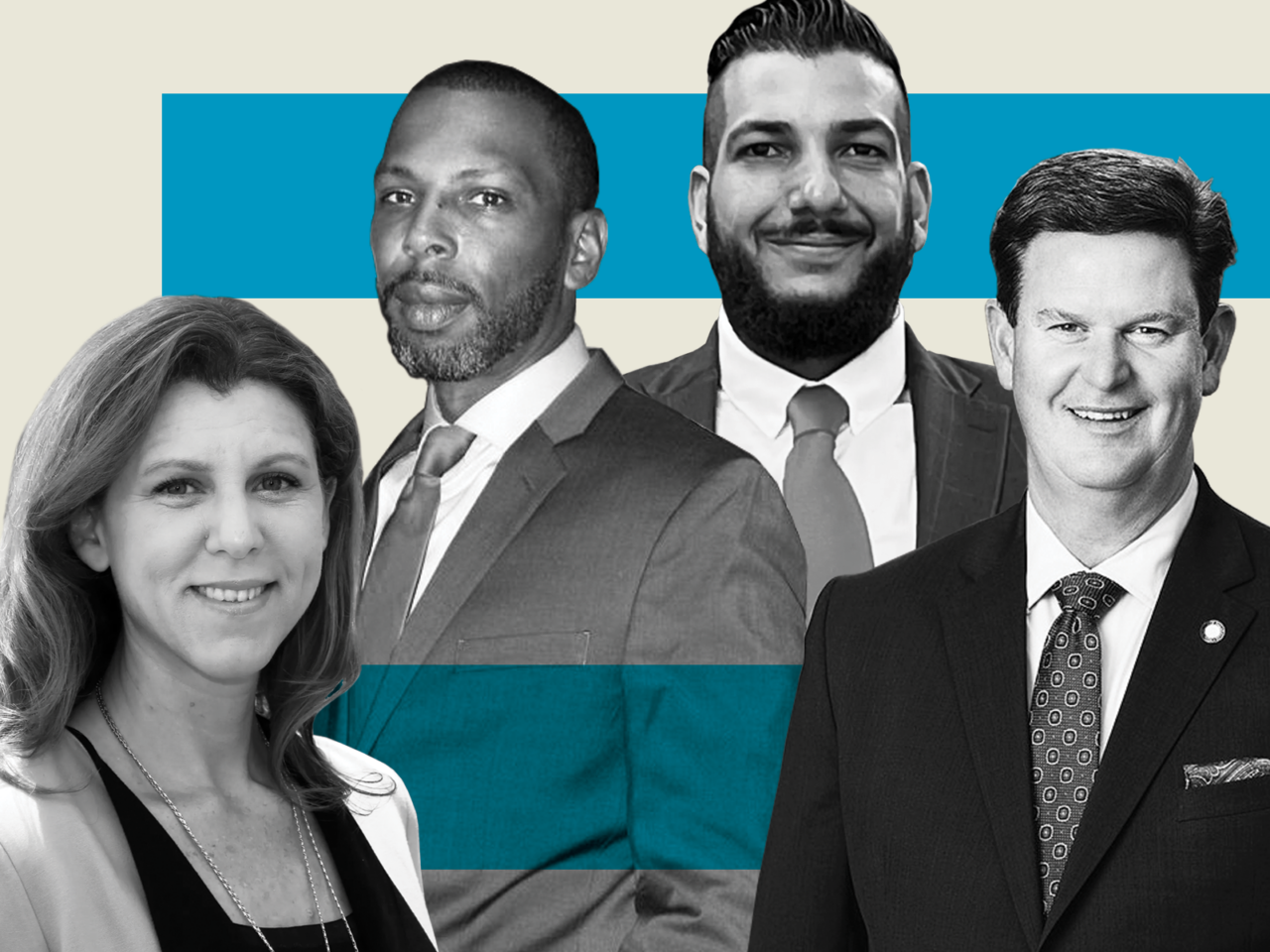 Dailey and Dozier have traded barbs in the weeks leading up to the Primary.
Tallahassee voters will have a few more months to decide whether to keep Mayor John Dailey in office or replace him with Kristin Dozier.
The race will go to a runoff on the Nov. 8 General Election as neither candidate topped 50% of the vote. With all 80 precincts reporting, Dozier received 46.1% of the vote compared to Dailey's 45.6%. Michael Ibrahim received 2.9% of the vote while Whitfield Leland III garnered 5.2%.
"The voters of this city now have a clear choice moving forward," Dailey said.
"To be clear, this race going into November will be the difference between two candidates, one who wants to move our city forward, and do we move forward cleaning up politics in our city or do we turn back the clock on ethics reform? Do we want to see a Mayor who sees no problem buying a heavily discounted house which she later flipped for a nice profit from a local developer? Do we want a Mayor who sees no problem hiding her donors and relying on outside dark money groups? Do we want a Mayor who sees no problem using public office to help her family's business? Or do we want instead a Mayor who has already passed the toughest ethics reforms in our city's history and the strongest in the entire state? Or do we want a Mayor who says yes to good, high-paying jobs? That's what this race will be about."
"I am grateful to the voters who chose to move our city forward and look forward to a spirited campaign in November," he added.
Dozier said that Tallahassee voters "sent a clear message, it's time for change at City Hall."
"I decided to run for Mayor because I love our community and because so many from all parts of Tallahassee asked me to represent their voice in this race and in the Mayor's office," she said. "When we launched, 12 months in and nearly $200,000 behind, some people said we couldn't do this, but we knew better. I am proud of the outcome tonight and we have proven that Tallahassee is calling out for a change in City Hall. We will go through to the General but I am thrilled with tonight's results and I am optimistic for what November will bring."
In the weeks leading up to the Primary the Dailey and Dozier campaigns were embroiled in a bitter war of words. In July Dailey filed an election violation complaint against Dozier.
The Dailey campaign raised an issue with mailers sent out by a Jacksonville-based group called "Save Our City," which he said doesn't exist. However, a political committee called "Saving Our City PC" was formed on July 12 but had not disclosed contributions and expenditures.
Dailey said the Dozier campaign coordinated with the group by using images from the same photo shoot as her official campaign photos and that her campaign accepted donations "well above the legal limit" as she and the committee failed to report the expenditures.

Dailey's attorney, Glenn Burhans of the Stearns Weaver Miller law firm, said the same vendor paid for the postage for both the Dozier campaign mailer and the committee's mailer.
Dozier, who had served on the Leon County Commission since 2010, entered the race in March and criticized Dailey's support of the $27 million Doak Campbell Stadium Blueprint funding.
Dozier was endorsed by the Tallahassee Professional Firefighters Union, Florida Rising, the Florida Squeeze and the Leon County Democratic Environmental Caucus among others. Dailey received the backing of the Big Bend Police Benevolent Association, Grow Tallahassee, Equality Florida and the Board of Realtors.
In the month of August Dailey raised $17,619 and spent $73,762. On Aug. 17 his campaign gave $5,000 to Counterpoint Messaging for an advertisement. During that time Dozier raised $22,497 and spent just $7,581. She loaned herself $4,000 on Aug. 18.
The annual salary for Tallahassee Mayor is $83,945.