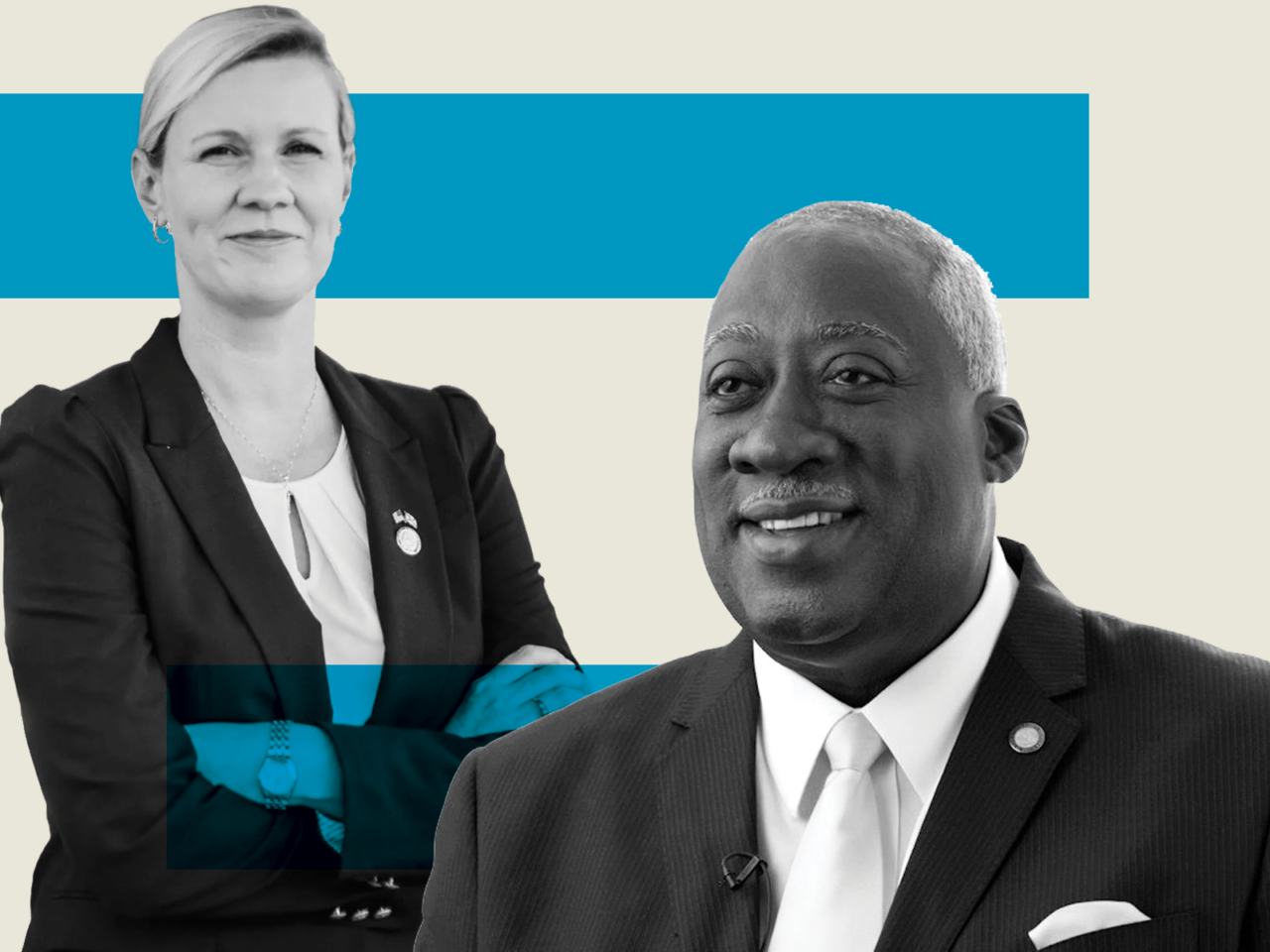 Redistricting pit the sitting House members against one another in a GOP Primary.
With all precincts reported, it appears the election in House District 29 will head to a machine recount.
State Rep. Webster Barnaby led the Republican Primary by 31 votes over state Rep. Elizabeth Fetterhoff. That means a dramatic end to the only state legislative election in Florida pitting House colleagues against one another following redistricting.
According to unofficial final results, Barnaby received 7,446, or 50.1% of the vote, according to unofficial election results. Fetterhoff had 7,415 votes, or 49.9% of the vote. State law requires elections that come down to a 0.5% margin to go to an automatic machine recount. If results land within a 0.25% margin, there must be a hand recount of votes.
The once-a-decade redistricting process in Florida ultimately put 19 House incumbents in districts with colleagues in the Chamber. But in almost every instance, decisions by incumbents to move to nearby districts or seek higher office avoided an actual Representative-on-Representative showdown.
However, both Fetterhoff, a DeLand Republican, and Barnaby, a DeBary Republican, decided their best option was to stay put.
Fetterhoff is used to intense competition — and recounts. She won her seat in 2018 after defeating Democratic incumbent Patrick Henry by just 61 votes, then faced Henry again in a rematch and came out victorious in 2020.
Barnaby won his House seat in 2020, beating Democrat Dolores Guzman with 56.2% of the vote, and previously held municipal office in DeBary.
While both Republicans, the Primary between the sitting lawmakers oftentimes seemed far from collegial. Both competed for police support from the same organizations, including an instance where Barnaby claimed support of the Police Benevolent Association only to see it go to Fetterhoff. Barnaby did land the support of the Fraternal Order of Police.
Ahead of an Aug. 18 state reporting deadline, Fetterhoff had spent more than $150,000 on her re-election campaign. Barnaby, meanwhile, spent upward of $179,000.
But many of the groups normally rushing behind Republican incumbents sat the Primary season out, remaining neutral during a battle between sitting members. House leadership made no preference known as to who should hold the seat.
But while the redistricting process produced the difficult Primary, it also made for an easier General Election route to re-election for the eventual GOP nominee.
The new state House map left HD 29 leaning Republican. About 53% of voters under the new lines voted for Republican Donald Trump in the last Presidential Election, compared to 46% who supported Democrat Joe Biden.
The incumbent lawmaker will now face Democrat Rick Karl in the General Election.