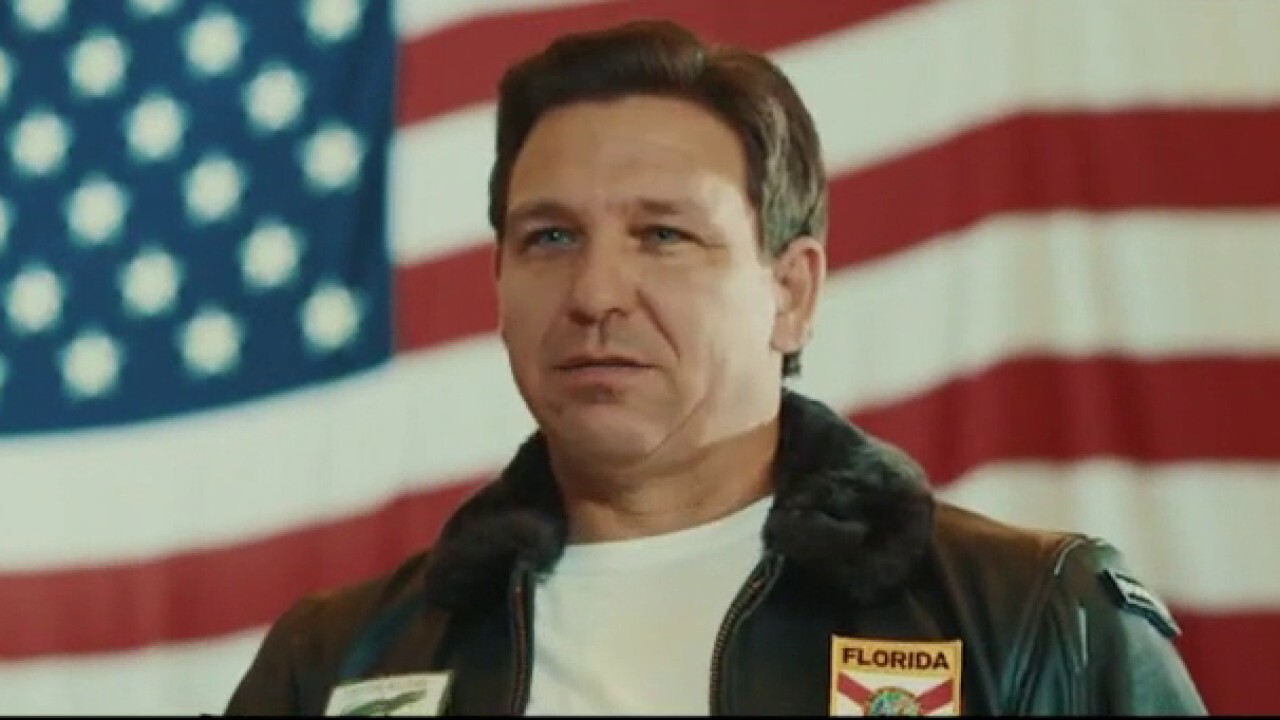 DeSantis continues his Tom Cruise tribute; the merchandise is selling well.
"Top Gov" Ron DeSantis told a national audience Tuesday that timing was everything when it came to the release of his latest ad.
Fox and Friends viewers were the first to hear that DeSantis' new "Top Gov" ad is timed to capitalize on the streaming debut of "Top Gun: Maverick," thus continuing DeSantis' exploitation of the summer sequel to the 1986 blockbuster starring Tom Cruise.
"So we came out with the Top Gov when the movie came out," DeSantis explained. "The merchandise did really well. Now, because it's coming out on streaming today, we figured there would be more interest in it. So I figured, 'How could we do it?'"
The ad shows DeSantis explaining the art of "dogfighting" with "the corporate media," with spliced-in footage of DeSantis belittling TV reporters along with shots of the Governor in a flight suit. While fighter pilots may quibble with comparisons of press conference duty to flying jets during combat, the former Navy vet clearly sees the activities as analogous.
DeSantis has been co-branding around "Top Gun: Maverick" all summer, offering various assertions about the world that he somehow found a way to relate to the movie.
DeSantis, appearing on the Aug. 13 episode of the Glenn Beck Show, blasted the Department of Defense for not living up to the standards of the film,
"I take my son to watch "Top Gun: Maverick," right? And you're proud of seeing the pilots and all that. Then in real life, what's the Navy doing? They're focusing on pronouns and all these other things, this woke garbage, while China's laughing at us," DeSantis lamented.
He even lauded the movie on spec, before he saw it.
"I do want to see it at some point. I think it's just, you know, it's like any movie that's not, like, overwhelmingly woke can actually appeal to normal people," DeSantis said on June 9.
Later that month, DeSantis invoked the movie in contending he doesn't poll.
"Too many politicians, they get paralyzed by these polls," he continued. "A leader needs to understand where 'true north' is. You know, have you guys seen 'Top Gun: Maverick'? The Navy, like, we always know where true north is. … These ships are out there, you've got these planes landing on the carrier, the jets," DeSantis said, calling their efforts "really impressive" in remarks to the Boys State Program.
Tribute merchandise has included black-and-white T-shirts ($30), posters ($25), and koozies (two for $15).
For DeSantis, the brand synergy has offered a convenient narrative hook. DeSantis was a commissioned U.S. Navy JAG Officer deployed in the global war on terror as an adviser to a U.S. Navy SEAL Commander in support of the SEAL mission in Iraq, where DeSantis earned a Bronze Star.