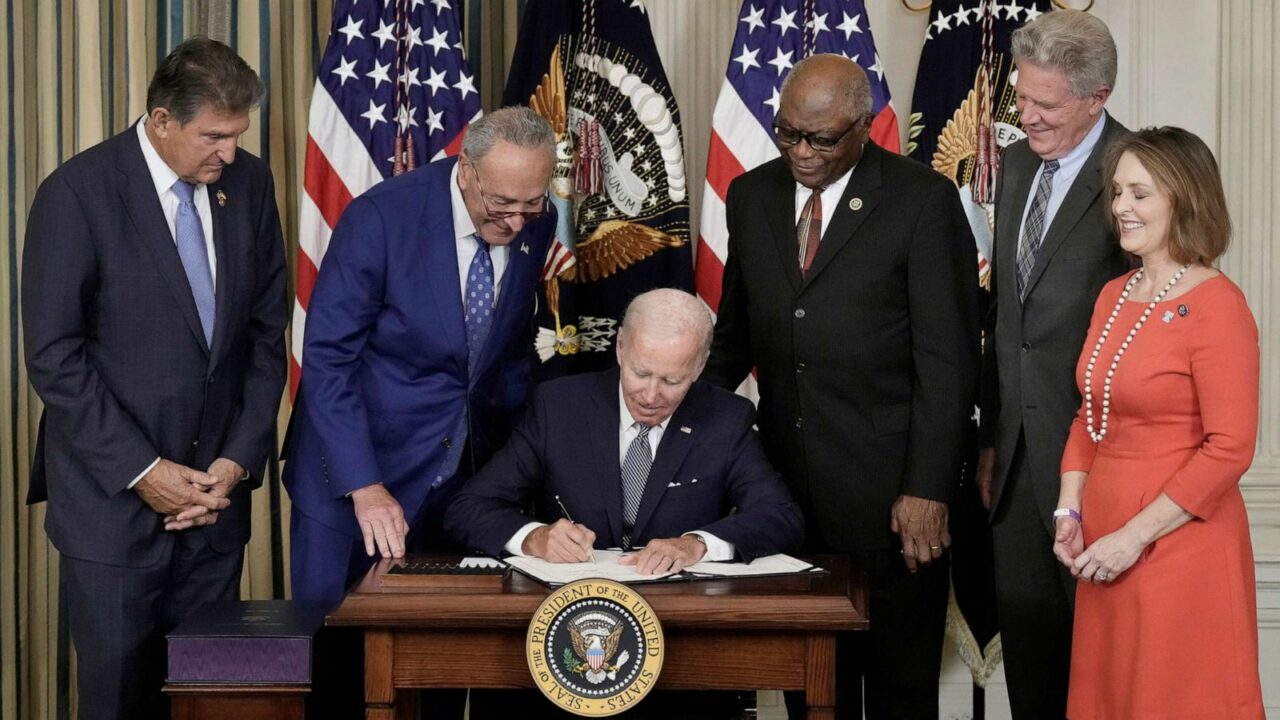 These are massive wins for Floridians.
President Joe Biden and Congressional Democrats scored a huge victory for Florida by passing the Inflation Reduction Act.
I've lived in Florida most of my life, and I have to say, this bill couldn't be more tailor-made for our state. This historic legislation will lower the costs of prescription drugs for our seniors, extend access to quality and affordable health care under the Affordable Care Act, and provide historic investments toward building a clean energy future here at ground zero for the climate crisis.
This is going to be especially helpful for the more than 4 million Florida seniors who rely on Medicare. It will make lifesaving prescription drugs cheaper by allowing Medicare to negotiate lower prices. This will put money directly in the pockets of seniors. And it will lower health insurance costs an average of $800 a year for 13 million Americans under the Affordable Care Act, a huge deal in Florida where we lead the nation in Affordable Care Act enrollments.
These are massive wins for Floridians.
Also important for Floridians, this legislation represents a historic $369 billion — that's "billion" with a B — commitment to tackling our climate crisis. Here in Jacksonville, our flood risk is rising dramatically.
My wife is a military doctor. We moved to Jacksonville about a year ago when she got stationed here. As others who live in Riverside can confirm, our neighborhood floods all too often. Climate change is happening and the time for action is now.
This bill provides tax credits and investments for clean energy projects, which will create thousands of jobs, lower energy costs, reduce carbon emissions by about 40% by 2030, and improve our energy security.
This bill will also help fight inflation by lowering the deficit — and families earning under $400,000 a year won't pay a dime in new taxes. It's all being paid for by requiring big corporations to finally pay their fair share of taxes.
It's about time, don't you think?
While President Biden and Democrats in Congress are delivering for the people of our nation and the great state of Florida, Congressional Republicans are siding with special interests and wealthy donors.
They propose putting Medicare and Social Security on the chopping block every five years and eliminating the Affordable Care Act — taking away protections for Americans with pre-existing conditions and increasing health care costs.
They even sided with Big Pharma and against American families by voting against capping insulin at $35 per month and lowering prescription drug prices for seniors. Their extreme agenda includes banning abortion, even in cases of rape and incest as HB 5, signed into law by Gov. Ron DeSantis, does here in Florida. Congressional Republicans also oppose common-sense gun safety measures like banning assault weapons, which is supported by a whopping 75% of Americans.
As a member of a military family, I know that taking weapons of war off our streets is just common sense to us.
Not a single Republican in Congress voted to lower prescription drug costs, reduce health insurance premiums, make investments to address the climate crisis, tackle inflation, or require the wealthiest corporations to pay their fair share. It is particularly galling that Florida's two U.S. Senators, Marco Rubio and Rick Scott, bowed to their party bosses and special interests and voted no on the Inflation Reduction Act, despite the overwhelming benefits of this legislation for Floridians.
This historic bill provides a stark contrast for Floridians to consider ahead of the midterm elections: Biden and Democrats are delivering on their promise to improve the lives of Floridians, while their Republican counterparts stand in the way, pushing an extreme agenda that serves only their billionaire donors and large corporations.
___
Josh Weierbach is the Executive Director of Florida Watch, a progressive organization looking out for everyday Floridians.