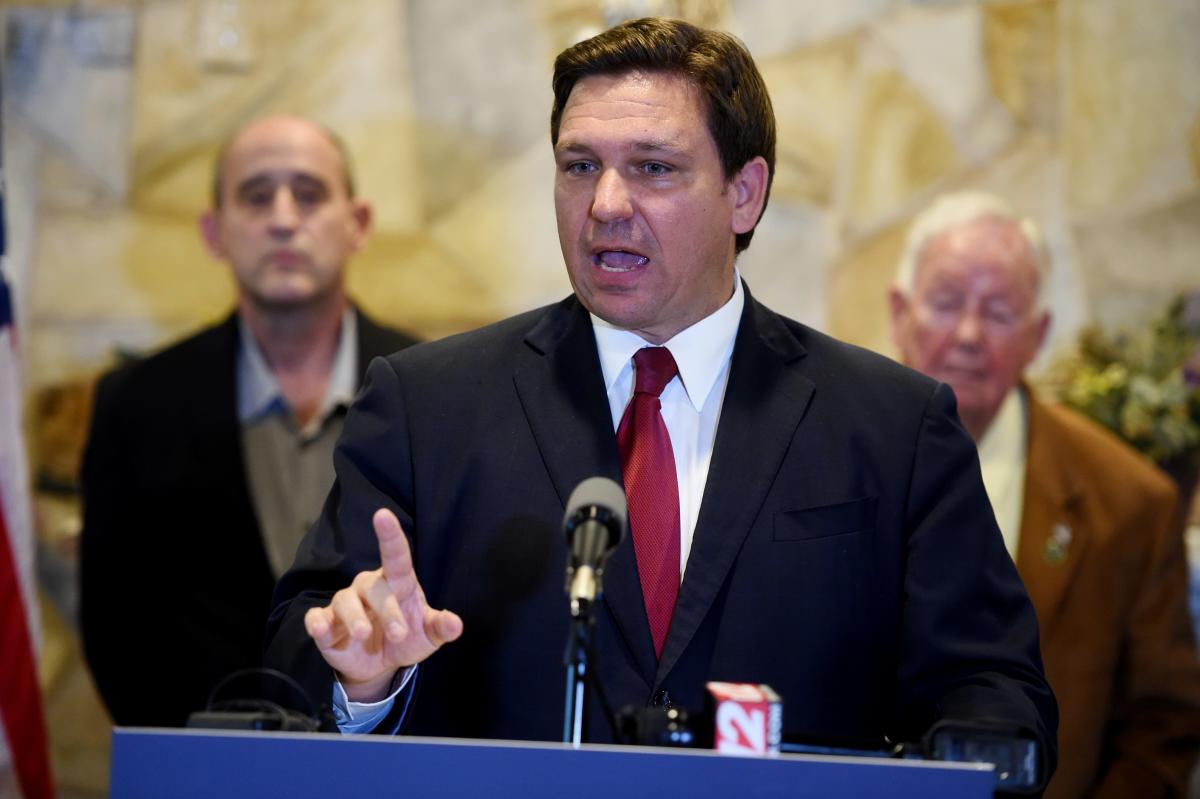 'You know, people use drugs in Canada. This is not Djibouti.'
Charging that the federal government is dragging its feet despite assurances from President Joe Biden, Gov. Ron DeSantis and Attorney General Ashley Moody announced Florida is suing the Food and Drug Administration (FDA) to let Florida import some prescription drugs from Canada.
The Governor, Attorney General and others complained in a news conference in Lakeland that the FDA is holding up approval of Florida's application that now has been pending for more than 630 days.
"This has been a frustrating process from the macro to the micro. My team and I have had so many meetings with the FDA it's not even funny. But all we've gotten is word salad," said Agency for Health Care Administration Secretary Simone Marstiller.
The frustration is over an application the DeSantis administration filed with the FDA in late 2020 — when former President Donald Trump was still in office — to allow a limited number of lower-priced Canadian prescribed drugs to be shipped to Florida to be distributed through state agencies.
DeSantis and Marstiller said the program could save up to $150 million a year in costs on those drugs, as the same products are being sold in the United States for twice or more of what they cost through Canada.
Moody announced the lawsuit to force the FDA to provide more information about why Florida's application has not yet been approved.
DeSantis said the standard objection has been concerns over safety of Canadian drugs, compared with American drugs. He scoffed at that, saying Florida officials would be testing the drugs for content and purity at facilities like Lakeland's LifeScience Logistics Distribution Center, which hosted his press conference.
"Basically, they tried to say this is a safety issue. You know, people use drugs in Canada. This is not Djibouti," DeSantis said, referring to the east African nation. "It's a safe country."
The Governor has been working on a Canadian drug importation program since the first months of his term. In late 2020, Florida became the first state to formally request approval of the program. In July 2022 Biden issued an executive order directing the FDA to work with states to safely import prescription drugs from Canada.
More than a year later, DeSantis was asking why the delay and silence from the FDA linger. He charged that "big Pharma" is preventing the Biden administration from carrying out Biden's order. The Agency for Health Care Administration filed a public records request to the FDA in July seeking information, but has not heard back yet.
That's why Moody filed the federal lawsuit, which asks a federal judge to end any delays in the FDA approval and to approve Florida's program. The suit was filed in the U.S. District Court for the Middle District of Florida, Tampa Division.
"They have unlawfully withheld and unreasonably delayed approval of Florida's program and we think this violates federal law," DeSantis said.
Florida's plan is for limited access to Canadian drugs. It would allow for importation of a specific list of pills for chronic conditions such as diabetes and heart disease, which would be distributed by state agencies such as the Department of Health, to patients who receive their prescription drugs through such agencies.
"We started with a limited number of drugs," Marstiller said.