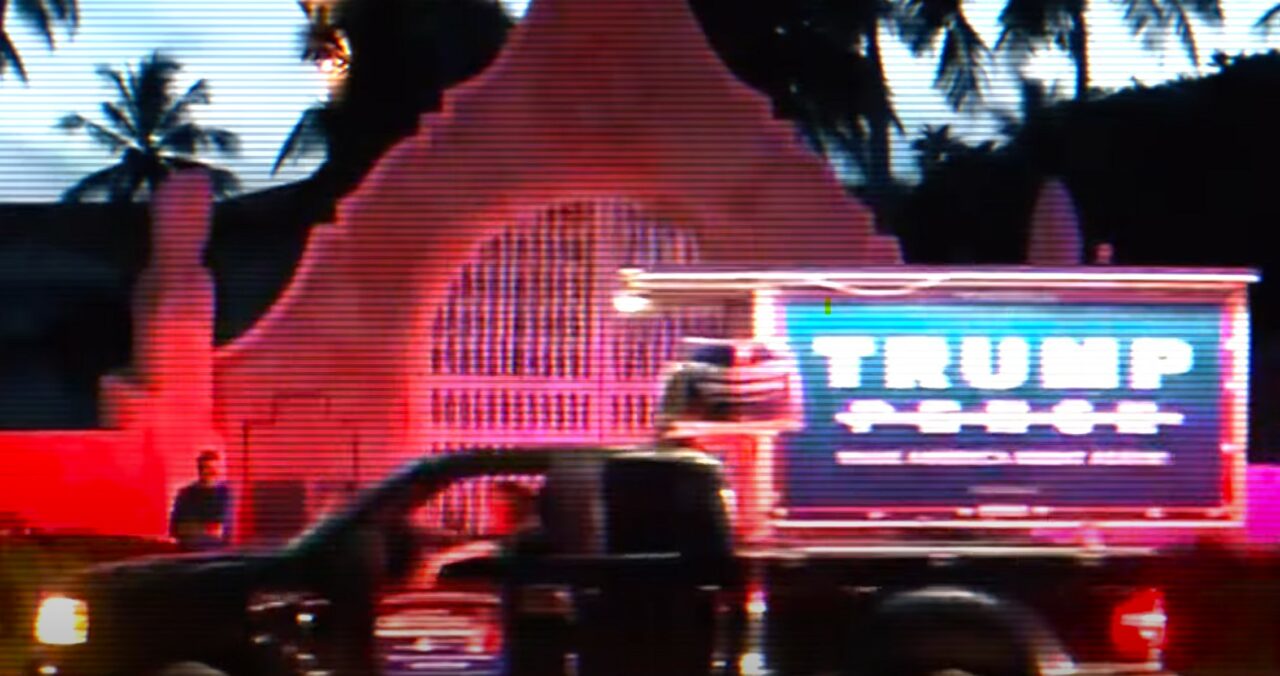 'It's hard to be tough on crime when your party leader is a criminal … who stole classified documents and lied to the FBI.'
President Joe Biden's approval rating is on the upswing as gas prices fall, inflation slows and unemployment drops to pre-pandemic levels. But you wouldn't know that listening to pro-Donald Trump Republicans — and you shouldn't listen to them, the Lincoln Project says.
In a new ad, the group urges Americans not to fall for Republican efforts to distract from Biden's economic and policy successes while elected GOP officials abstain from condemning Trump's misdeeds.
The one-minute ad will air in the Bedminster, New Jersey market where Trump stayed as FBI agents searched his home at Mar-a-Lago for top-secret documents, as well the Palm Beach County area around the estate.
It will also run digitally in Washington, targeting media there.
"President Biden is breaking the gridlock in Washington. Inflation has been coming down and gas prices are plummeting. So, after months of attacking Biden on these very issues, what can Republicans attack now?" a narrator in the ad asks as images flash on screen of Gov. Ron DeSantis, U.S. Sens. Lindsay Graham, Mitch McConnell, Rand Paul and Rick Scott and U.S. Reps. Matt Gaetz, Marjorie Taylor Greene, Jim Jordan and Kevin McCarthy.
"Simple, they go back to the classics like crime, racist dog whistles disguised as police support and designed to stoke fear, a desperate attempt to distract. They don't know what to do when there's real leadership in Washington, but this old classic won't work," the narrator continued, as footage of White supremacist marchers and police in riot gear teargassing protesters played.
The video quickly runs through several more GOP officials who have blasted Biden but defended Trump, including U.S. Sen. Marco Rubio and Ted Cruz, before taking aim at the former President himself with footage of the U.S. Capitol riot and a photo from January showing stacks of boxes being moved out of the White House.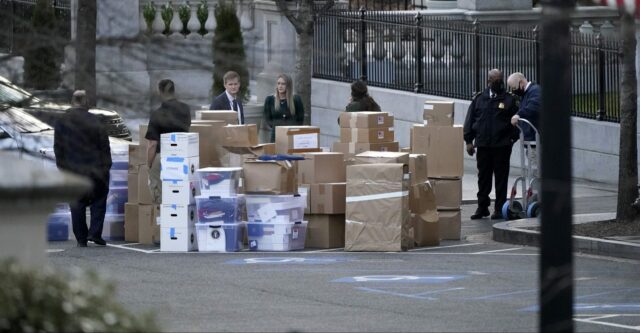 "Because it's hard to be tough on crime when your party leader is a criminal, a man who stole classified documents and lied to the FBI. And this was after he participated in an attempted coup.
"So go ahead Republicans, get tough on crime. If you really want to prove you mean it, there's one criminal who's more than ready for his orange jumpsuit."
The new ad is the third video the Lincoln Project has released since the Aug. 8 search of Mar-a-Lago. In prior videos, the group provoked paranoia from Trump and his inner circle amid rumors someone close to him "betrayed" him. Another suggested the Republican Party is turning on Trump in favor of DeSantis, who now "thinks he's bigger" than him.
Explaining the premise of the most recent ad, organizers for the Lincoln Project said Republicans "know they are in trouble" ahead of the Nov. 8 Midterms "and need to change the conversation fast."
But it won't work this time unless prominent members of the GOP denounce Trump, said political strategist Reed Galen, one of the group's co-founders.
"If the GOP was serious about crime, they should start with the leader of their own party and condemn Donald Trump for mishandling classified materials and leading an insurrection," he said in a statement. "The public must not fall for it, and the media needs to call it out for what it is: nothing more than a tactic to distract from President Biden's success and Donald Trump's ongoing criminal behavior."
See the new Lincoln Project spot below.