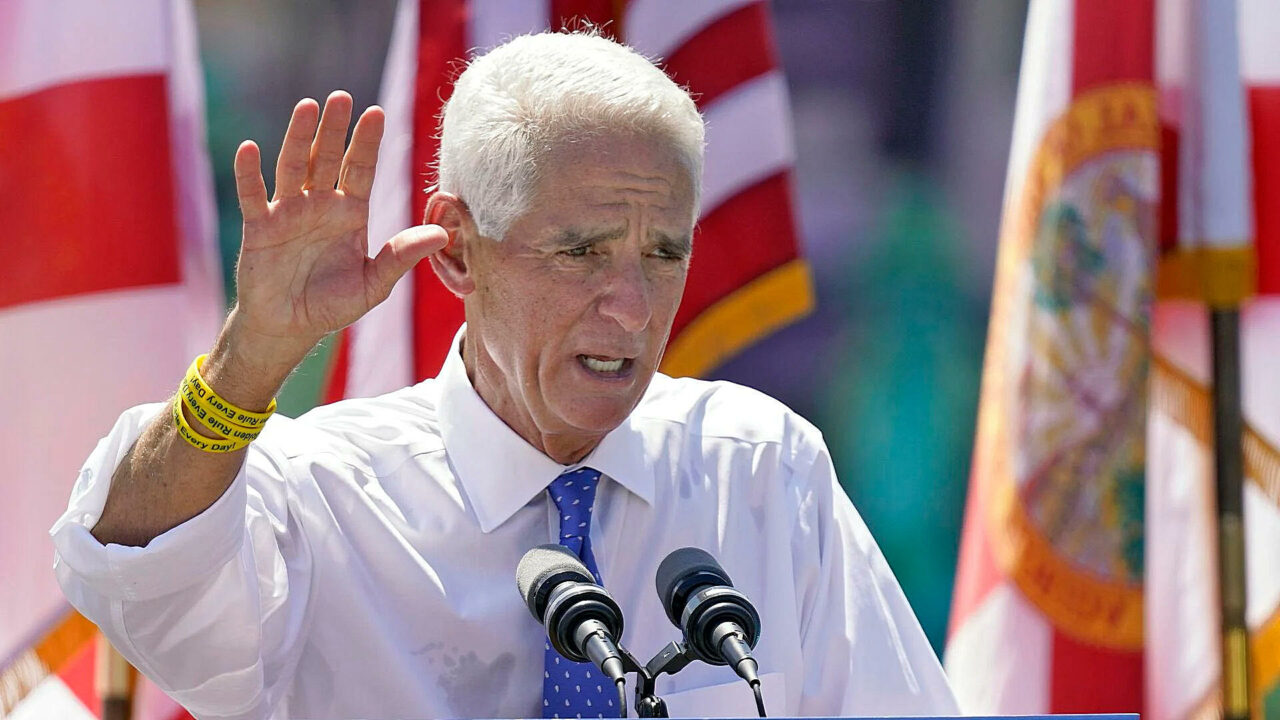 On gun control, the contrast between the Democrat and the Republican gubernatorial contenders is clear.
The Democrats' candidate for Governor, Charlie Crist, received the endorsement of a national gun violence prevention group Wednesday, increasing the contrast between him and Republican Gov. Ron DeSantis.
Everytown for Gun Safety, a nonpartisan group billionaire and former New York Mayor Michael Bloomberg founded in 2013, is throwing its weight behind Crist and his running mate, Karla Hernández. They are the sole Florida politicians that have received the support from the group that claims to be nearly 10 million members strong.
"Ending gun violence requires electing strong gun sense champions and Charlie Crist has a solid track record of supporting gun safety in Florida," said Monisha Henley, senior director of state Government Affairs for Everytown.
Crist said that he will continue to work to ban assault weapons and require background checks every time someone buys a gun, even for private sales. He invoked Florida's worse mass shootings.
"From Parkland to Pulse, the epidemic of gun violence has rocked our state and torn Florida's families and communities apart — we need action," Crist said, in a prepared statement.
Meanwhile, earlier in the week, DeSantis reiterated his support for loosening existing gun regulations. He said he would sign a bill allowing Floridians to carry firearms without training or a permit, if the Legislature passes it. And he said he would have vetoed the bill that strengthened the state's gun control regulations in the wake of the Parkland massacre that left 17 people dead at Marjory Stoneman Douglas High School.
In 2018, the Legislature passed a measure that increased the minimum age required to buy an assault-style weapon and approved what is known as a red-flag law. That law allows a judge to temporarily take away weapons from someone deemed a risk.
"That was in response to a very serious tragedy and people wanted to do something," DeSantis said at a Tuesday news conference. "But that's when rights are important."
Those laws, however, bucked the state's long history that earned it the nickname, "the Gunshine State." Everytown rates Florida 19th for its control of guns. It still has "missing key laws," but the state is better off than those states listed as having "weak systems" and those in the worst category, "national failures."
In addition to more background checks, Everytown says the state could improve public safety by repealing the "stand your ground" law that allows individuals to use deadly force if there's a reason to believe death or bodily harm is imminent.
Crist calls his plan "Safer Florida for All." It also calls for more background checks when guns are sold, better reporting of lost and stolen firearms and the regulation of ghost guns that are untraceable.
"As Governor, I will fight every single day for background checks that actually check backgrounds, keeping guns out of the hands of criminals and terrorists, and keeping weapons of war off our streets and out of our communities," Crist said.
Meanwhile, Everytown is gearing up to mobilize its people, its spokeswoman declared.
"Everytown has endorsed Charlie Crist because Florida families and communities deserve a governor who will work day in and day out to keep constituents safe from gun violence," Henley said. "Our grassroots army of Moms Demand Action and Students Demand Action volunteers are eager to get out the vote for him this November."