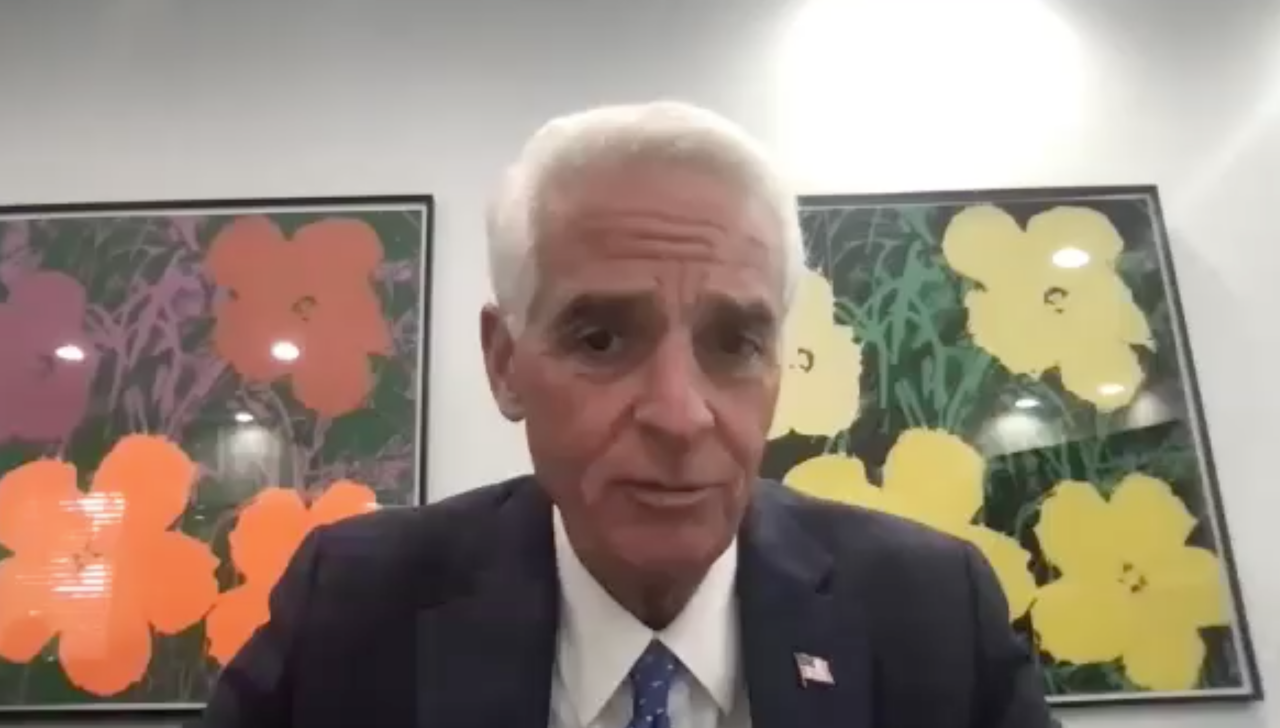 'I don't want to get into Monday morning quarterbacking before Monday.'
Charlie Crist, the former Democratic U.S. Representative from St. Petersburg vying with Republican Gov. Ron DeSantis in the gubernatorial race, refrained from directly criticizing his handling of Hurricane Ian so far, but still rebuked DeSantis for asserting the storm is more likely to leave more flood insurance claims than wind claims in its wake.
DeSantis said the storm surge from Ian will likely produce more flood claims, the vast majority of which are covered under the National Flood Insurance Program, run by the federal government, than wind claims, which would typically be covered by insurance companies.
"That's a wrong assessment on his part in terms of if he's trying to shift blame to the federal government, instead of the responsibility of the state government, to have a better situation as it relates to homeowners insurance," Crist told reporters in a brief videoconference call Tuesday.
Earlier in the call, however, Crist declined to slam DeSantis' response to Hurricane Ian, especially before it has even made landfall.
"I don't want to get into Monday morning quarterbacking before Monday," Crist said. "What we all need to do is to be focused on protecting fellow Floridians."
Crist said he's spoken with his hometown Mayor of St. Petersburg, Ken Welch, and Tampa Mayor Jane Castor, ahead of Ian's approach and believes they have the necessary resources before it makes landfall.
DeSantis has said his administration has been in touch with the federal government and is getting assistance from the Federal Emergency Management Agency (FEMA), but hasn't personally spoken with Democratic President Joe Biden about the storm.
Crist praised the coordination between FEMA and the state but didn't address the lack of direct talk between Biden and DeSantis.
Since the onset of the storm, Crist has suspended ads in areas of the state likely to be affected by Hurricane Ian, in Tampa and up and down the Gulf Coast.