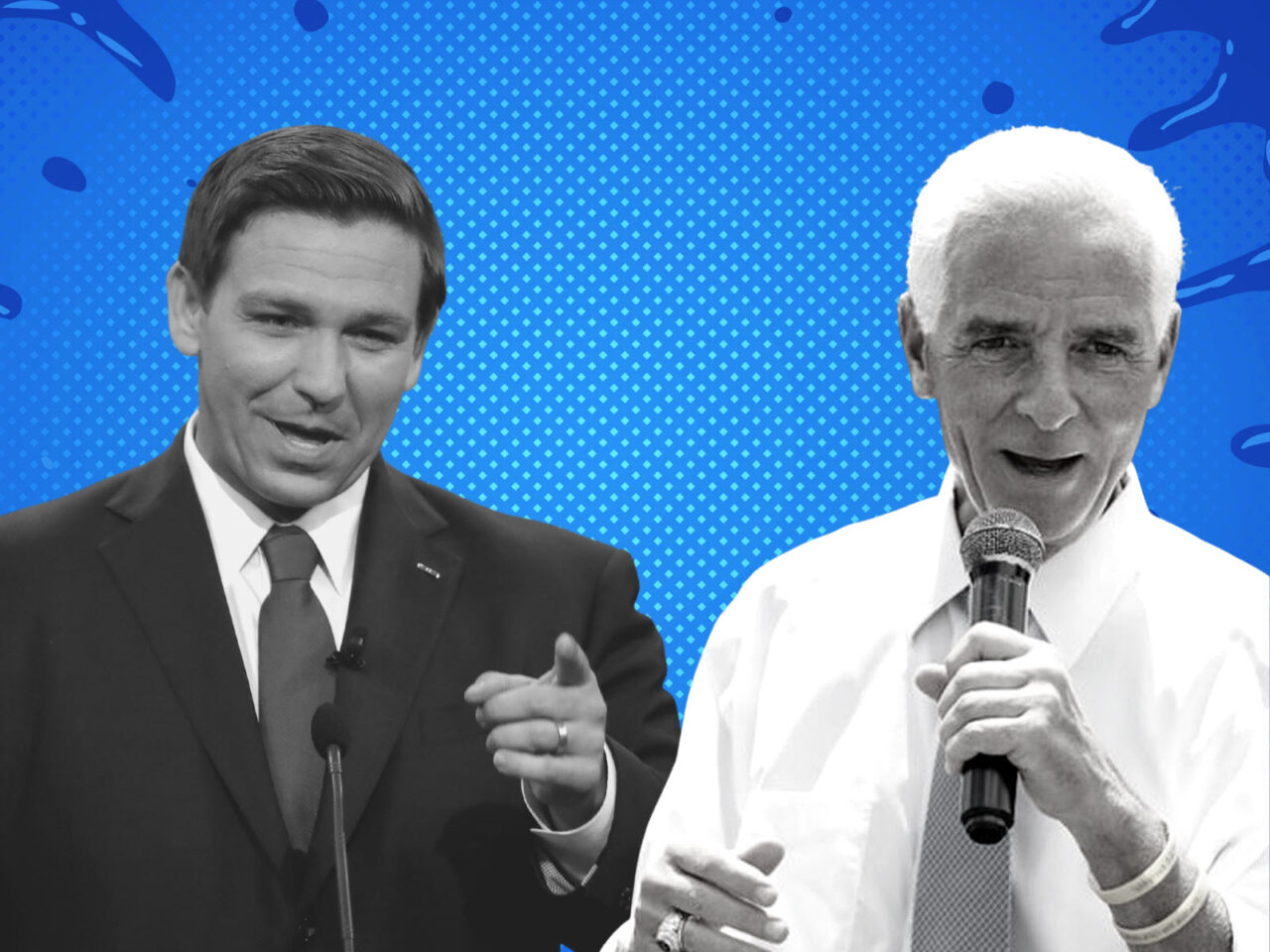 DeSantis' campaign also chipped $26M to the Republican Party of Florida.
The 2022 Governor's race saw more than $72.5 spent on advertising this election cycle.
That's according to the latest reports released by Ad Impact, which show $54.6 million of that went to support Gov. Ron DeSantis.
That funding either came from DeSantis' campaign or the Republican Party of Florida. That's a hefty chunk of the $447 million in political advertisements in the entire state of Florida this year.
Far less went to support Democratic challenger Charlie Crist's efforts to unseat the Governor. But the Democrat notably stepped up spending on media in the last two weeks of the campaign.
DeSantis' official campaign reported $3,161,473 in total expenditures just in the two-week time frame of Oct. 22 to Nov. 3. In total, the campaign spent $22,513,769 over the last year.
Far more was spent on DeSantis' behalf by the political committee Friends of Ron DeSantis, which pumped $28,713,007 in last minute spending in the final reporting period. But more than $26 million of that actually went to support broader efforts of the Republican Party of Florida.
The bulk of the spending from DeSantis' candidate account in the final stretch went to various forms of advertising and outreach. A total of $1,340,000 went to Ohio-based Flexpoint Media Flexpoint Media for media placements during the last days of the cycle. Another $166,284 went to direct mail services through The Lukens Company Lukens Company in Virginia. The campaign also invested in various text messaging services.
The committee also invested heavily in text messaging, dropping $1,573,555 with Election Connections for that service in the last two weeks alone. The entity also spent $250,000 on media placements through Flexpoint itself.
The official candidate campaign has also reported other expenses, including spending $712,120 with Colorado-based canvassing service Blitz Canvassing, and paying $42,000 to Deep Root Analytics for Research.
Crist's official campaign did save some juice for media in the last weeks of the campaign, and his official account reported $2,099,270 in expenses itself in the final reporting period.
Most of that went to ad buys and media spends, including $1,508,079 in ad buys through Washington-based GMMB and another $90,000 in media spends with GA Campaigns.
But Friends of Charlie Crist, his associated political committee, spent only $1,760,549 in the final stretch of the race. As with DeSantis' committee, most of that was funneled to the party, with $1,650,000 kicked to the state Democratic Executive Committee. A modest $63,200 went to media spends through Rising Tide Interactive in Washington.