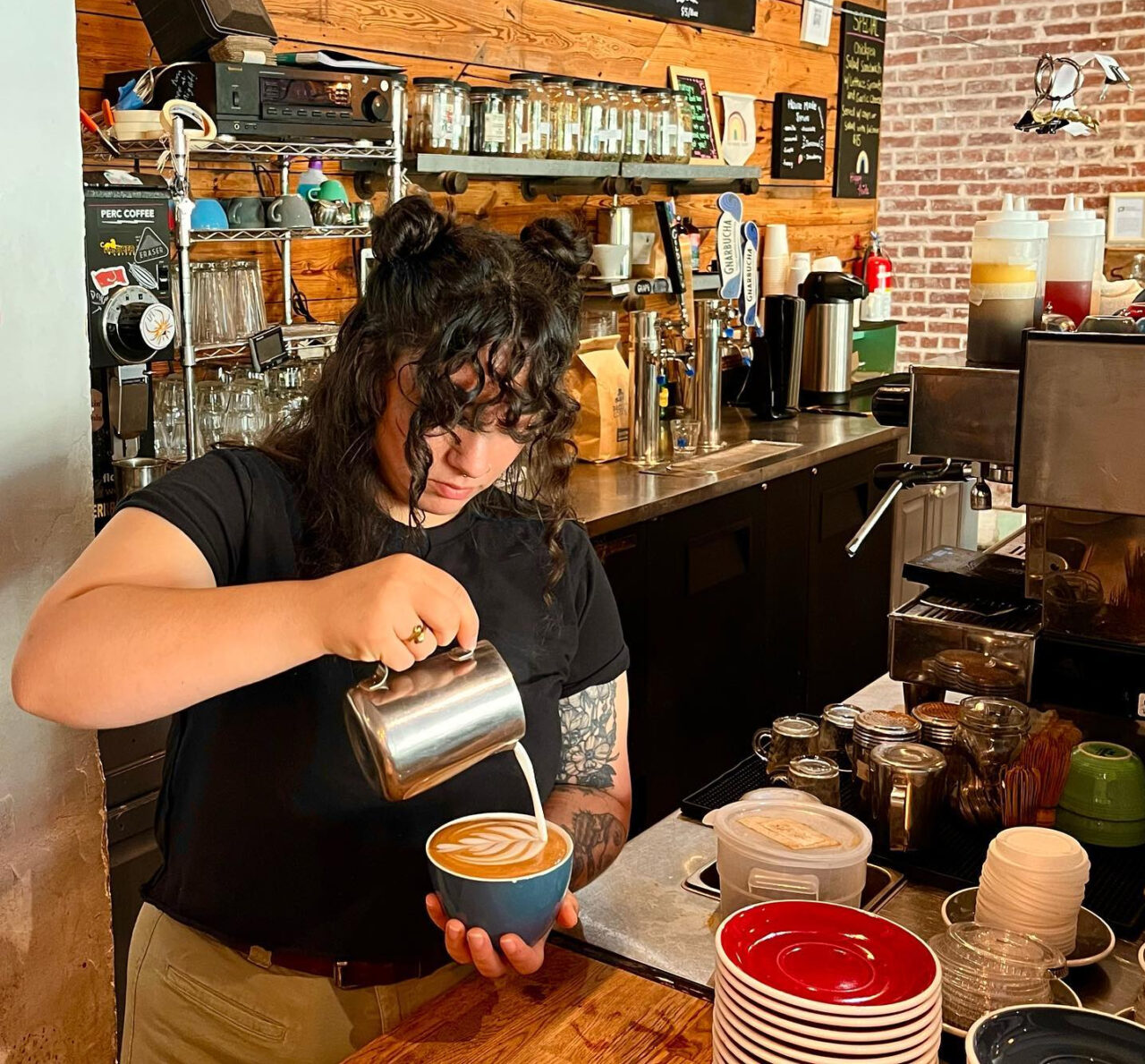 The offer is being extended in Jacksonville, Orlando, Tampa, Gainesville and Savannah.
The law firm Farah & Farah is teaming up with coffee shops throughout Florida to give a thanks to voters on Election Day.
People who bring in their "I Voted" sticker to a participating coffee shop can receive a free coffee up to $5. People who early voted or voted by mail and can show proof they voted can also get the free coffee Tuesday.
"As Americans, participating in voting is our fundamental right and duty," firm founding partner Eddie Farah said in a statement.
"We're a firm with a deep and long-standing commitment to civic engagement, and we hope by giving away free coffee through our Vote Boldly program, we're able to boost voter turnout, which is historically low for midterm elections. Whether you vote red or blue, we want everyone's voice to be heard!"
Farah & Farah started Vote Boldly in 2020, and it's grown to now quadruple the number of participating coffee shops, which are located in Jacksonville, Orlando, Tampa, Gainesville, and, this time, Savannah, Georgia.
In Jacksonville, people can get their brew at Southern Roots Filling Station, the Ink Factory Coffee Shop, Ground Level Coffee, and both the Riverside and Jacksonville Beach locations of Bold Bean Coffee Roasters.
Voters in Orlando who'd like a free cup of coffee can get one at Bynx Coffee and both the North Quarter and Health Village locations of Downtown CREDO. In Tampa, people can go to any one of Buddy Brew's locations at Armature Works, Bay to Bay Boulevard, Hyde Park, Kennedy, Oxford Exchange or Park Tower. Blind Tiger in Tampa is also participating, at its locations in Ybor and West Chase.
Free coffee in Gainesville will be at Wyatt's Coffee, Coffee Culture and both the Innovation and Airstream locations of Opus. Georgia voters in Savannah who want to get in on the deal can do so at Henry Penny Cafe, Franklin's and Mirabelle Savannah.