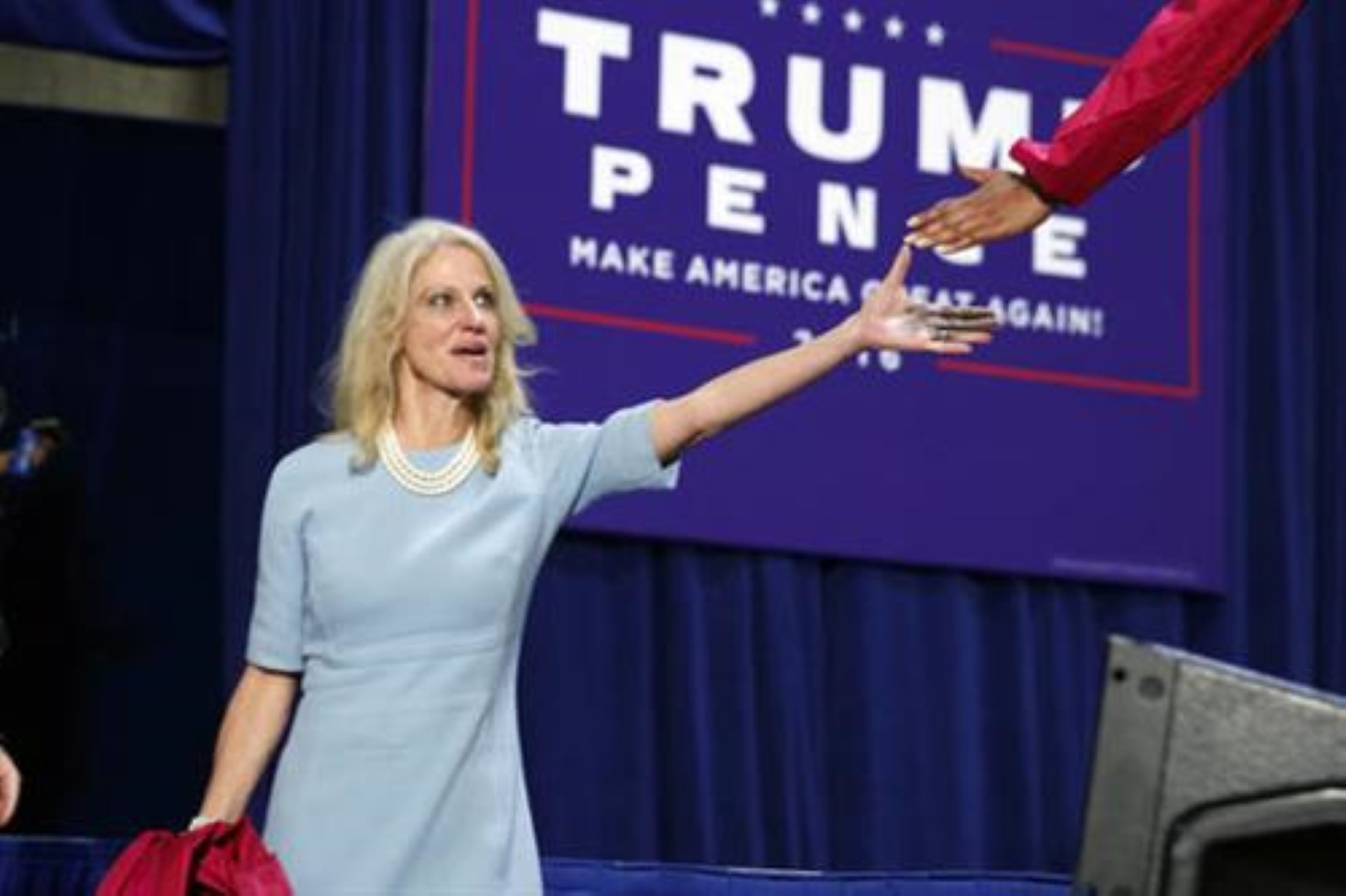 'DeSantis probably knows and appreciates and is grateful ...'
A Donald Trump advisor is downplaying the former President's diminishment of Ron DeSantis as "Ron DeSanctimonious" at a rally over the weekend.
Kellyanne Conway painted the picture of a "grateful" DeSantis, noting during Monday's Fox & Friends that Trump "praised" the Governor at a rally in Miami Sunday.
"They're on the same team. And Gov. DeSantis probably knows and appreciates and is grateful for the fact that it was President Trump in 2018 in that Primary when DeSantis was at 3% or so against Adam Putnam, President Trump endorsed him in the Primary, he won the Primary," Conway reflected.
"And then he kept going back to Florida to campaign for him, including the day or two before Election Day," Conway added. "He won by 32,000 votes. He's got a lot of time. They're on the same team."
Trump offered a glancing statement of endorsement for DeSantis Sunday during a rally for U.S. Sen. Marco Rubio. The Governor had his own rallies elsewhere, meanwhile.
But the endorsement, delivered very late in the game compared to four years prior when DeSantis campaigned as a Trump acolyte, comes in the wake of the former President's somewhat more acerbic take on DeSantis at a rally in Pennsylvania Saturday night.
"We're winning big, big, big in the Republican Party for the nomination like nobody has ever seen before," Trump said of a potential 2024 Primary Saturday in Pennsylvania, spotlighting a favorable national poll. "There it is, Trump at 71%, Ron DeSanctimonious at 10%."
DeSantis fans on the Right railed at this sign of disrespect, but few offered any contradiction of the central contention of Trump's pejorative portmanteau.
Conway has been throwing cold water on DeSantis' 2024 hopes for some months now.
"He's a great Governor, he's fascinating. He could be a two-term, and he's got a great sense for the culture warrior part too. Ron DeSantis can be the best two-term Governor in Florida in modern history and run for President before he's 50," she said in July, touting a straw poll that saw Trump prevail handily.
Trump has claimed he made DeSantis, but evidence piled up the dynamic has frayed, even before the "DeSanctimonious" moment Saturday, raising questions as to how enduring the DeSantis endorsement will be past Tuesday.
Among the purported grievances: DeSantis prematurely committed Trump to speak at the Florida GOP Statesman's Dinner in 2019; he didn't close beaches in 2020 despite Trump's wishes; and the Governor skipped a Trump rally while appearing instead with President Joe Biden in Surfside after the Champlain Tower South collapse.
The former President has said DeSantis would not be a challenge.
"If I faced him, I'd beat him like I would beat everyone else," Trump told Yahoo Finance.
Trump is still the front-runner in most 2024 Republican Primary polls, but DeSantis is a defined second in surveys, with stronger performances in some states, including Florida.