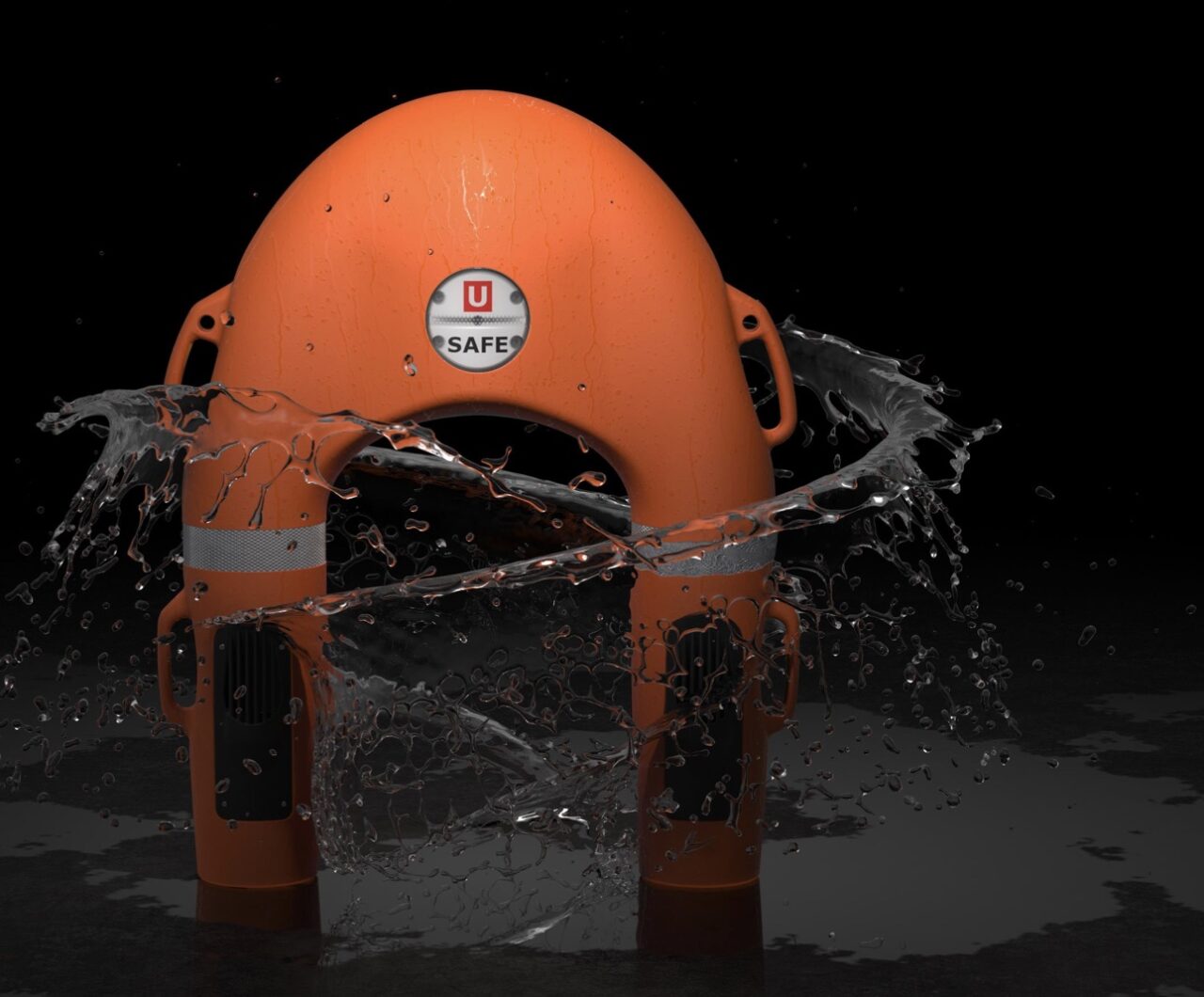 U SAFE can keep you safe in the water.
CES 2023 hasn't kicked off yet, but the event is already looking like a win for Noras Performance's latest life-saving device.
The company recently unveiled an auto propelled, remote-controlled watercraft called the U SAFE, which can quickly and precisely navigate to people struggling to keep their heads above water.
The U SAFE is packed with features aimed at making it easy for users to get it in the water and moving toward someone who is in danger of drowning.
For instance, there is no "right side up" for the U SAFE — the three-foot long, 30-pound device operates regardless of which side is up when its thrown into the water.
Other key features: U SAFE cranks up immediately after being deployed from its charging stand; it is decked out with a sophisticated navigation and guidance system; and it can be controlled via an intuitive, user-friendly and ergonomic remote.
In the leadup to CES, which will be held Jan. 5-8 in Las Vegas, the U SAFE was distinguished as a CES 2023 Innovation Awards Honoree in the Human Security for All category
Noras has been actively developing U SAFE for more than a decade, with the initial concept first being put on paper in 2011.
The first prototype of the device was showcased to the public in 2013 and after further refinement it entered serial production in 2019. That same year, it was named the "Overall Winner" at the DAME awards, a top honor in the naval industry.
For the past two years, Noras Performance has been expanding its production capabilities and making inroads in the institutional market, such as with navies and coast guards. Thus far, the reception has been positive.
"It can be thrown from anywhere. It is robust and resistant, ready to face any sea condition," said Massimo Kothmeir, who leads the 2nd Section of the Italian Coast Guard.
The device has also received praise stateside, with retired U.S. Navy Vice Admiral Joe Philips saying it can be "dispatched within seconds and quickly reaches the man overboard without risking the lives of other crew members."
In addition to Italy and the United States, U SAFE has been extensively tested by national maritime forces in Belgium, Canada, France, Germany, India, Indonesia, Norway, Portugal, Sweden and Taiwan.
Looking forward, Noras is eyeing industries ranging from offshore oil and gas exploration to cruise lines as ideal markets for the U SAFE.
Noras Performance will be showing off the U SAFE at Booth 9863 (North Hall) during CES. Those looking for an introduction and comprehensive run down may schedule a meeting online.