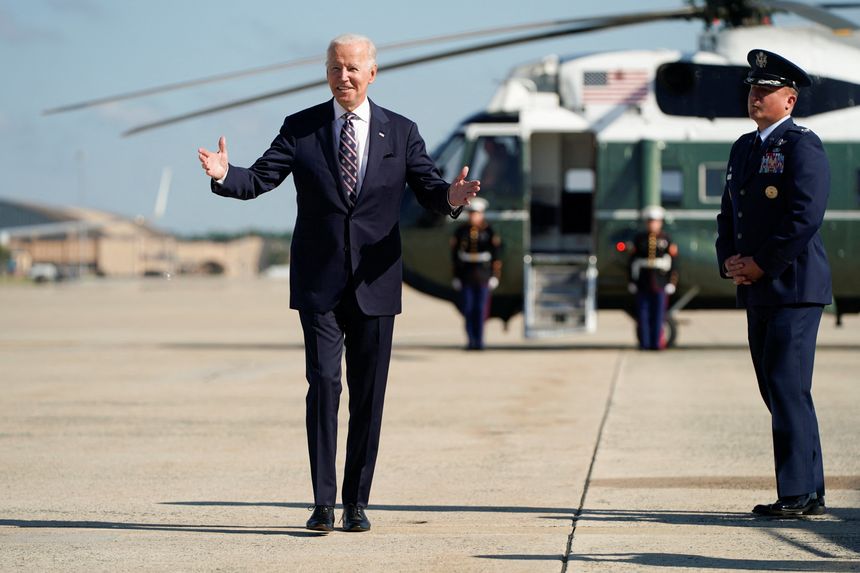 Big questions loom for GOP, Democrats.
Both political parties are opening the new year confronting critical questions about the people and policies they want to embrace as the next election speeds into view.
The challenges are particularly urgent for Republicans, who hoped to enter 2023 with a secure grip on one, if not both, chambers of Congress. Instead, an underwhelming midterm election yielded only a thin House majority that will expose fierce intraparty divisions this week as California Rep. Kevin McCarthy fights for the speakership. And before the end of the month, the Republican National Committee must resolve a divisive leadership battle of its own.
A central figure in virtually everything is Donald Trump, the former president who transformed the GOP more than seven years ago and is still fighting to exert his will over Republicans in Congress, the RNC and Republican voters just as the next presidential primary season begins.
RNC Chair Ronna McDaniel acknowledged, in an interview, that her party's greatest political challenge ahead may come from within as party leaders navigate Trump's outsized role.
"There's so much at stake we can't afford to be divided heading into 2024," McDaniel said, promising that the RNC would be neutral in the looming presidential nomination process. "If we are divided, we will lose."
For now, at least, Democrats appear to be far more united than their Republican counterparts.
But much depends on Joe Biden and whether the 80-year-old president will follow through on his plan to seek reelection. If he eschews another term — and a formal announcement may be months away — Democrats would be thrust into a murky future with no obvious popular alternatives.
Vermont Sen. Bernie Sanders, who did not rule out another presidential bid of his own, said Democrats are also at a "pivotal moment," facing cracks in their delicate political coalition among young people, African Americans, Latinos and working-class voters.
"It pains me very, very much that we're seeing more and more working-class people voting Republican," he said in an interview. "Politically, that is a disaster, and Democrats have to recognize that serious problem and address it."
Though many voters may be tired of the never-ending campaign that is U.S. politics, especially after a high-stakes midterm election in 2022, the tense dynamics guarantee the political spotlight will only burn brighter in the new year. If history is a guide, the opening presidential primary debates are just seven months away. And the debate stage is expected to be crowded — at least on the GOP side. No fewer than 10 high-profile Republicans are actively weighing 2024 presidential bids in open defiance of Trump, emboldened by the growing belief that the former president is as politically vulnerable as he's ever been.
At the moment, Trump is the only announced candidate in the Republican primary. But a handful of candidates are expected to join by the end of March, while some higher-profile contenders — Florida Gov. Ron DeSantis, among them — believe they can wait until late spring or even early summer to make their intentions known.
Few believe Trump will be easy to topple in a GOP primary. Already, he has begun to lash out at would-be rivals by name, and he maintains a rock-solid grip among the party's most active voters, who will dominate GOP primary contests.
Still, voters will have several options in a likely field that features DeSantis, former Vice President Mike Pence, former Secretary of State Mike Pompeo and outgoing Maryland Gov. Larry Hogan, among several others. Most have already begun actively courting donors and making connections on the ground in early states on the presidential primary calendar.
Before the presidential nomination process begins in earnest, the GOP must first resolve a contentious leadership fight in the House. And by month's end, the Republican National Committee will decide whether to elect McDaniel to a fourth two-year term.
Much of the energy from Trump's Make America Great Again movement has rallied behind California attorney Harmeet Dhillon in an increasingly nasty leadership fight that will be decided at the committee's winter meeting later in the month after three consecutive disappointing election cycles.
Meanwhile, Democrats have issues of their own to sort out — the most pressing, of course, is whether Biden will seek a second term. Already, he is the oldest president in U.S. history. Polling suggests that a significant number of voters in both parties don't want him to run again.
The Democratic President, who spent new year's weekend with family in the U.S. Virgin Islands, has said he aims to make a final decision over the holidays.
Biden told reporters the day after the midterms that he intends to run, but that he is a "respecter of fate." Aides and allies are already making preparations for a campaign launch, though they are avoiding overt steps that could be seen as getting in front of Biden's decision-making process.
A formal campaign launch isn't expected until the second quarter of 2023, both to maximize the incumbency advantage offered to Biden — allowing him to try to stay above the political fray for as long as possible — and to avoid having to report fundraising during the historically weak first quarter.
And while a 2024 Biden run is likely, some Democrats are working to change his mind.
A progressive group has been running ads under the banner "Don't Run Joe" across Georgia, Michigan and South Carolina in recent days. The ad campaign features Democratic voters condemning the president as "status-quo Joe," while highlighting his weak polling numbers.
"If he runs, the election is at serious risk," one voter says of Biden in the new ad, which will also begin running on CNN in Washington, D.C., on Monday, according to one of the group's leaders, Norman Solomon.
There is no clear Democratic alternative should Biden not run, however.
____
Published with permission of the Associated Press.