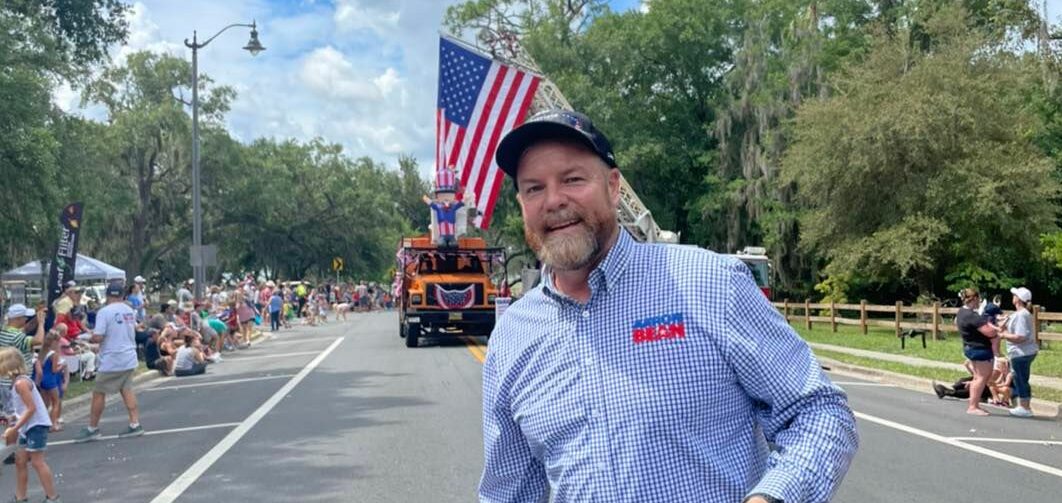 The Fernandina Beach Republican will be sworn into Congress today.
Fernandina Beach Republican Aaron Bean is no stranger to politics. After years in the Florida House and Senate, he rose to the post of Senate President Pro Tem before term limits prohibited another run for office.
But a new Congressional map created an opportunity for Bean, who won election to the U.S. House in November.
He will be sworn in to Congress today, surrounded by family who flew to the U.S. Capitol to witness the occasion. He will bring with him an interest in immigration policy, spending limits and the role of big tech in democracy.
First comes a Speaker race, where Bean expects GOP leader Kevin McCarthy to be elected in a closely watched decision before new members are formally sworn in.
"I think he (McCarthy) has earned it and is ready to lead the fight as we really begin to take back our country," Bean said, "and it's at a time when so many things are out of control."
Bean led a legislative effort in the Legislature in response to President Joe Biden's administration disbursing migrants in U.S. custody to locations around the country. That included in 78 "mystery flights" to Jacksonville. Bean spearheaded authorizing the state of Florida to fly migrants to other states, something Gov. Ron DeSantis did earlier this year generating national outcry. Bean supports the actions.
"That really elevated the conversation to show an unsustainable situation for local governments," Bean said. "In Martha's Vineyard they declared a state of emergency within 24 hours. Imagine what is happening to Texas. Places like El Paso are under sige."
Beyond that, Bean hopes to bring some basic Florida practices from Tallahassee to Washington. He supports recent rules changes announced by new GOP leadership such as a cooling off period before legislation can be passed in the House. He would like to see Congress produce a balanced budget.
The affable Bean arrives in a divided Washington where Democrats control the Senate and White House. But he remains confident a Republican House can bring about real change.
"The thing is, we have the power of the purse," Bean said. "This is in the toolbox, and I'm hopeful that our leaders, including our budget leaders, will say 'Hey, we will not go forward and spend unless there are drastic changes."