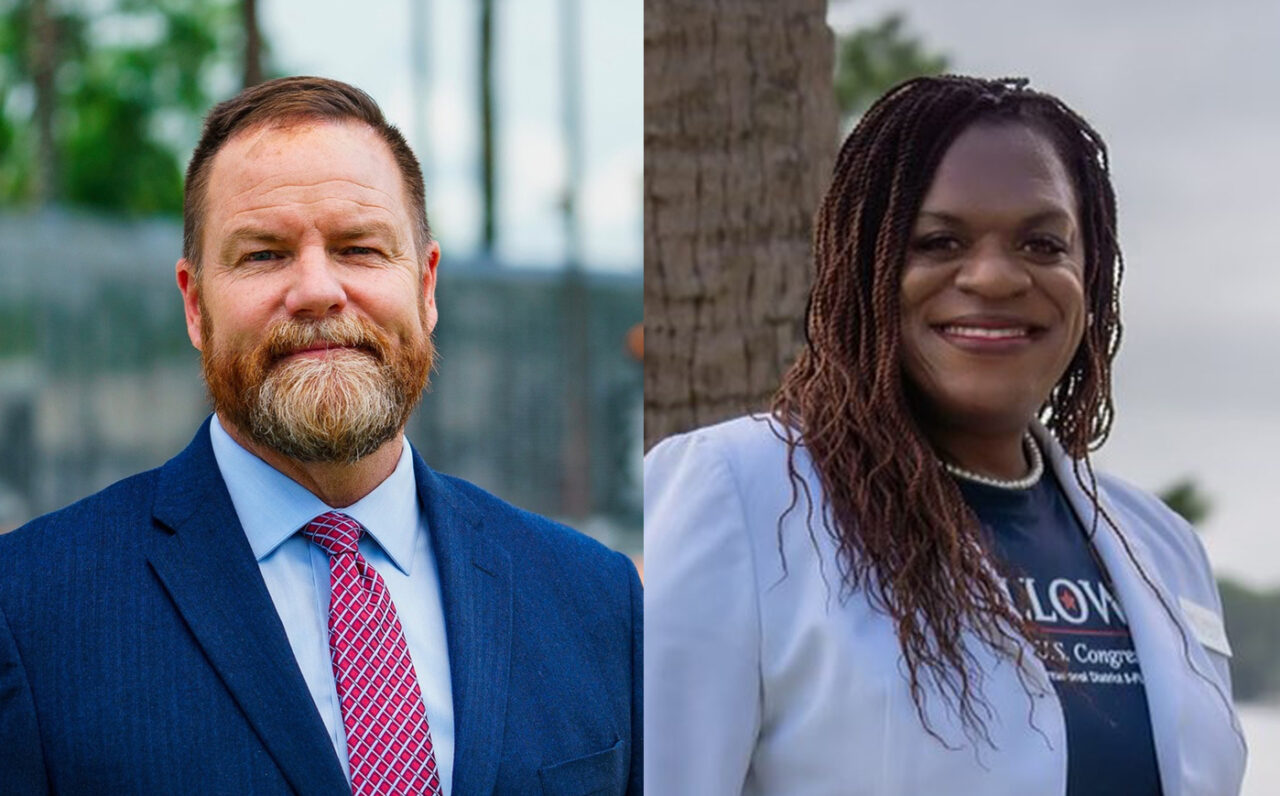 A poll a couple weeks out from the election placed Bean with a 12-point lead.
Gov. Ron DeSantis' aggressive redrawing of the state's congressional districts came through in North Florida, as U.S. Rep. John Rutherford slid into the new Florida's 5th Congressional District while Sen. Aaron Bean, the GOP nominee in the new Florida's 4th Congressional District, glided to victory over Democratic nominee LaShonda "L.J." Holloway.
Bean took 60.5% of the vote across the district, which covers Nassau, Duval and Clay counties, although Holloway maintained a notable lead in Duval, with 55% of the vote in the county. Bean ran up the margin in Nassau and Clay, taking 74.8% of the vote to Holloway's 25.1% in Clay County and 79% to Holloway's 20.1% in Nassau.
"When we won the primary, we did not look back," Bean said in a statement following his victory. "We said better days have to be ahead on curbing inflation, stopping skyrocketing gas prices and issues impacting everyday Floridians. We said better days have to be ahead on supply chain issues that hurt business owners day in and day out under Biden-Pelosi.
"We said we have to protect and secure our borders, we have to make sure parents are the deciders of their child's education, and Americans need to be able to work and provide for their families."
A poll a couple of weeks out from the election placed Bean with a 12-point lead, built mostly on a massive advantage with older voters.
"Tomorrow," Bean said, "we get to work, where we will focus on not only addressing these most-pressing issues impacting Floridians but building excellent constituent services for all the citizens of the district. I am so honored to serve the great Congressional District 4 and to represent my home county as the first congressman elected from Nassau County!"
Holloway earned her nomination with an upset win over former Sen. Tony Hill, 50.2% to 49.8%, or 29,352 votes to 29,145. Bean defeated businessman Erick Aguilar in the GOP Primary 68% to 26%, with another candidate, Jon Chuba, claiming 6%. Bean pulled 48,601 votes in the Primary to Aguilar's 18,410 and Chuba's 4,342.