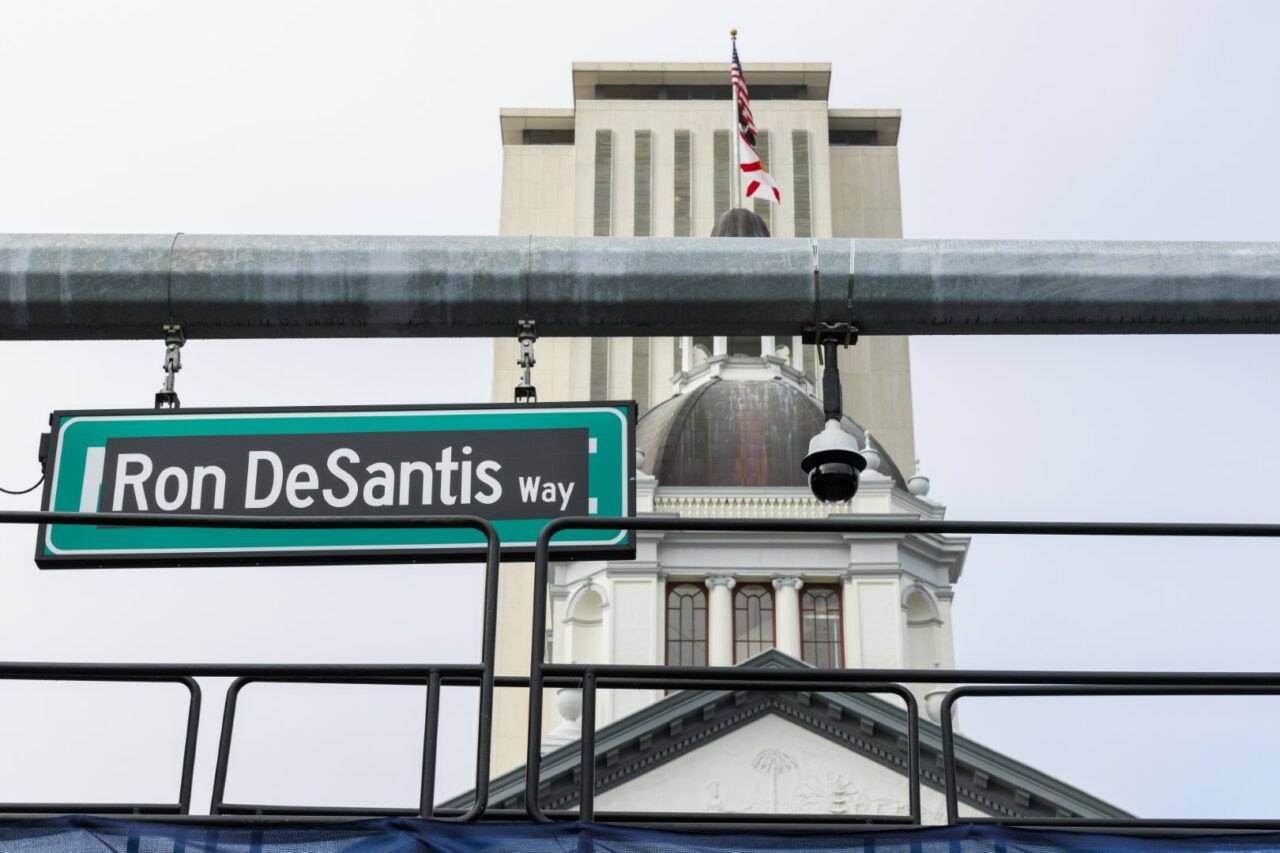 The Governor is opting for a more intimate celebration.
Florida and the state's capital city will ring in the start of Gov. Ron DeSantis' second term Tuesday, heralding a new chapter in Florida the Governor's rise in national politics.
Four years after DeSantis stepped into the Governor's Mansion, he and Lt. Gov. Jeanette Nuñez will be sworn in again in a two-day inauguration ceremony that draws from the Governor's rallying cry for the "Free State of Florida."
While the Swearing-In Ceremony is the lone event made public, DeSantis, First Lady Casey DeSantis and the Republican Party of Florida are also hosting a series of private events around the inauguration, none of which organizers have placed on the public schedule.
For the second inauguration in a row, DeSantis is forgoing the traditional inaugural parade for a more intimate schedule of events open to donors and special guests of the First Family.
Festivities started Monday evening with a private candlelight dinner, where tickets began at $50,000.
"Governor DeSantis has chosen a lower key inauguration, where the focus will be on his speech outlining the conservative agenda he will deliver for Florida, that just re-elected him by record margins," noted Evan Power, chairman of the Leon County Republican Party.
On Tuesday, DeSantis will be sworn in at noon alongside his family on the steps of the Historic Capitol. He will address Floridians, outlining his vision for his second term.
Capping off the two days of celebrations, key supporters will honor the start of the new term at the Governor's Inaugural Ball in the Donald J. Tucker Civic Center Tuesday evening.
The First Lady will also host "A Toast to One Million Mamas" at the Governor's Mansion following the Swearing-In Ceremony, which harkens back to her "Mamas for DeSantis" campaign in support of her husband's parental rights agenda.
Unlike in 2018, when DeSantis defeated former Tallahassee Mayor Andrew Gillum by less than half a percentage point, voters this past November affirmed DeSantis and his "Free State" agenda by nearly 20 points — the widest margin for a Florida Governor in 40 years. GOP supermajorities in both houses of the Legislature also grant the Governor significant power to implement his agenda, which so far includes targeting teacher union dues and advocating for the permitless carry of some firearms.
While the inaugural celebration takes place in Florida's capital city, its implications extend beyond the borders of the Sunshine State. The nation's eyes will fixate on the Governor's next moves as many Republicans look for an alternative presidential candidate to former President Donald Trump.