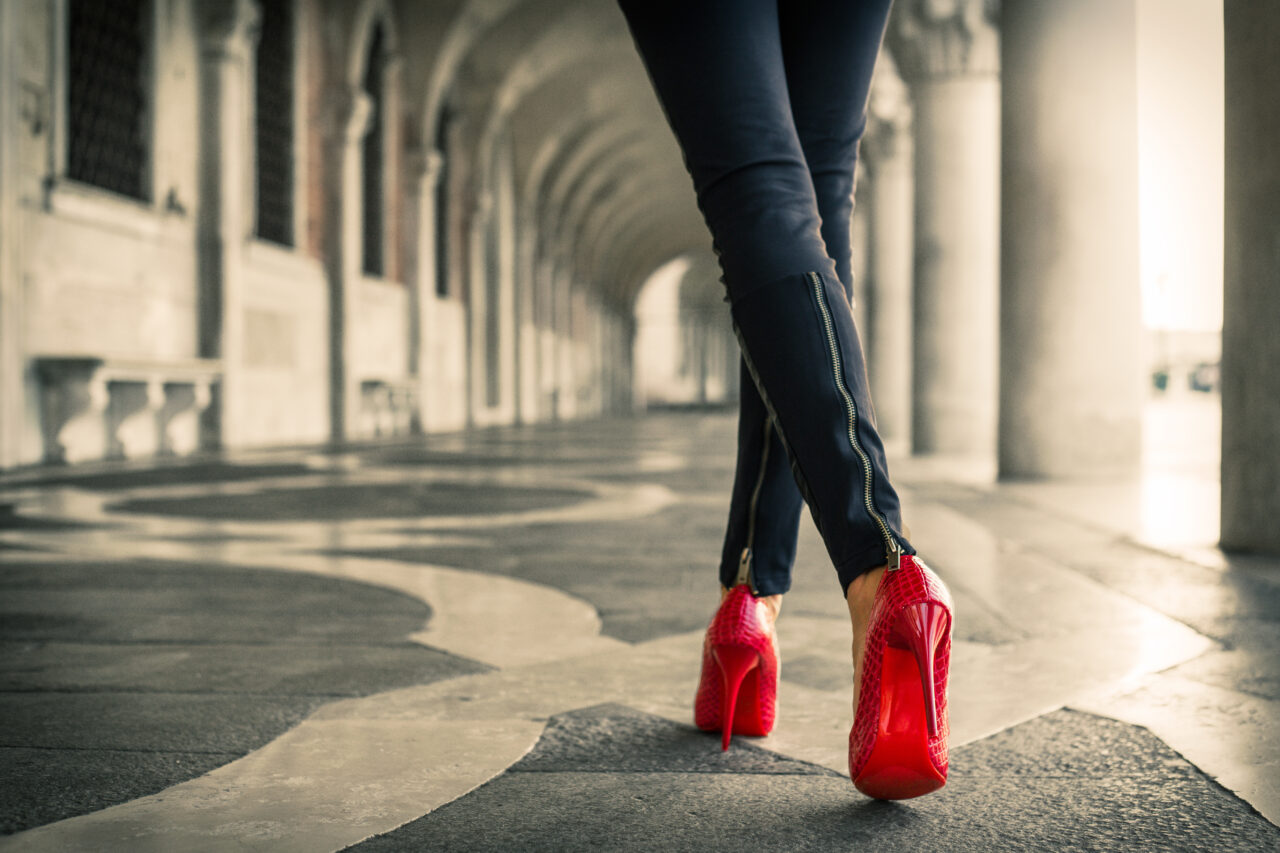 Insoles redistribute weight to alleviate discomfort.
Italian fashion tech company GAIT-TECH is presenting a new product meant to take the pain out of fashion-savvy women's shoes at the 2023 Consumer Electronics Show (CES) Jan. 5-8 in Las Vegas.
Its new product is a biomechanics device built into the insoles of high heels. It's meant to cushion impact and redistribute pressure to make heels more comfortable, without sacrificing design.
Italian footwear designer Diego Dolcini, who has worked with brands such as Dolce & Gabbana and Gucci, created the design. 
The device is built into the shoe's sole during manufacturing. 
High heels place all of the wearer's weight on the front of their foot, causing pressure in metatarsal bones and joints between the toes and feet, which causes pain and increases risk of stress fractures and neuromas. 
The new device, meant to alleviate those challenges, received an official certificate from Orthopedic Institute Rizzoli Bologna's Dr. Roberto Bevoni and is patented through the Italian Office of Patents and Trademarks — Ministry for Economic Development. 
In addition to reducing pain from wearing heels, the device is also designed to improve posture and gait. 
The insoles are based on 45 years of research and study.
"Shoes with heels have always represented the best in terms of image, sensuality and femininity, but at the same time, they have always been synonymous with discomfort and pain when worn for a long period of time," GAIT-TECH Co-founder and CEO Andrea Goldoni said. "The GAIT-TECH insole solution provides an experience of comfort and balance never felt on heels before, allowing women to wear shoes with better cushioning and less pain involved."
The company will be at Booth #8678 at LVCC North Hall, Digital Health section at CES where it will offer product demonstrations.