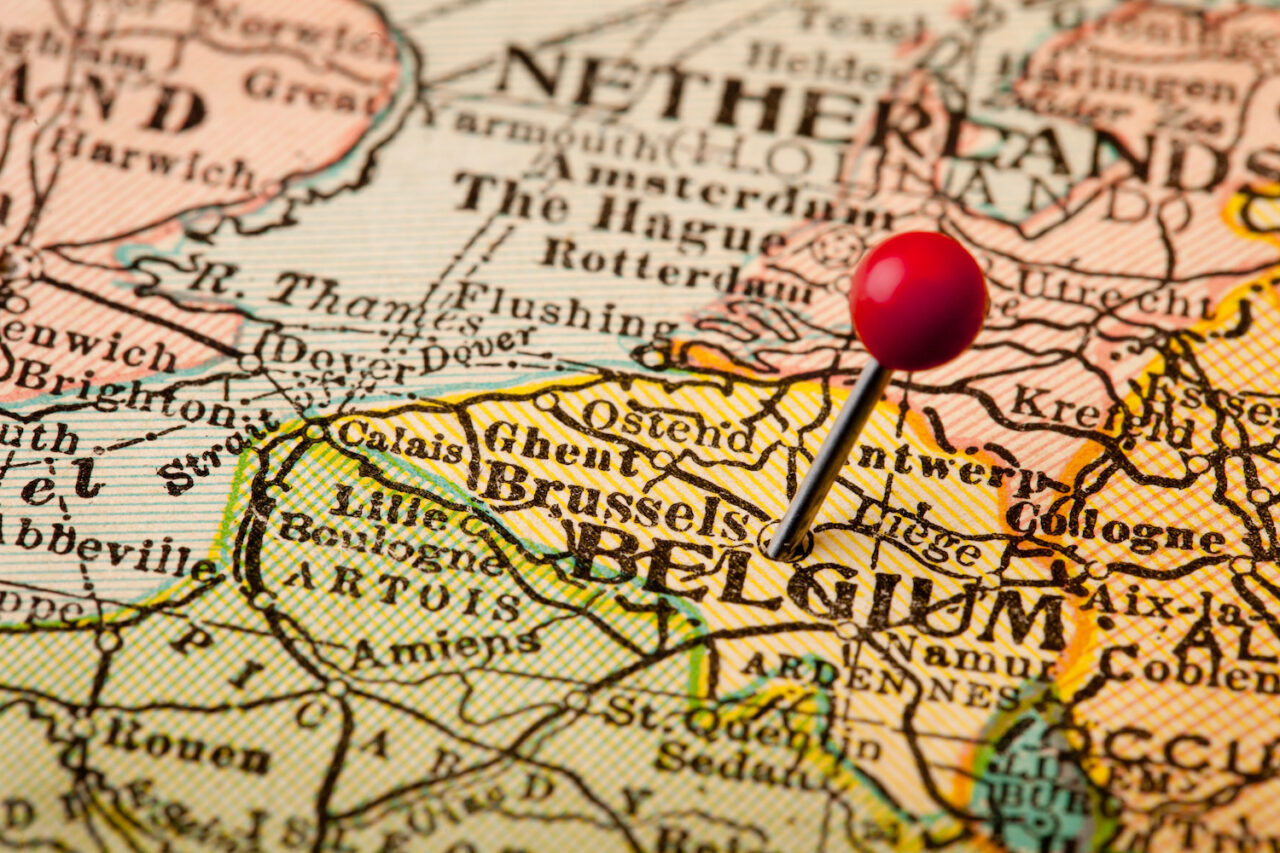 The companies offer everything from health care solutions to video compression tech.
More than a dozen companies are making the trip from Belgium to Las Vegas to represent their country's tech industry at CES 2023.
Wallonia Export & Investment Agency, which promotes foreign investment into Belgian companies, said 15 tech companies from the Walloon region in southern Belgium will pack the house at Eureka Park and at the Venetian Expo during the annual trade show.
The companies setting up booths run the gamut of tech sectors, from health care to automobiles. Here's a rundown of the Belgian CES delegation:
— ALVALUX MEDICAL develops wearable, combo-therapy medical devices for maximum user comfort. Its offerings include an award-winning device for scar therapy.
— CAPFLOW integrates innovative and environmentally responsible solutions for car park management, including charging solutions for electric vehicles.

— COMTOYOU creates audio and video content for public and office spaces including shops, shopping centers, business centers, professional offices and public services.
— DAPESCO is a consultancy that specializes in advising large organizations on energy management issues.
— E-PEAS provides industry-leading energy harvesting and processing solutions — AEMs and microcontrollers — to give infinite battery life to wireless devices.
— INTOPIX provides compression, image processing and video transport solutions. It creates and licenses technologies and solutions across all audio-visual applications where image quality is crucial.
— MINTT creates products that employ 3D sensors, continuous movement tracking and artificial intelligence to detect and prevent falls in the elderly, with the aim of providing them with a better quality of life, better care and more autonomy.

— BIMPRINTER is a mobile topographic printer and a robotic high-definition plotter, tracing with laser-millimeter accuracy, straight on slabs with all the required details of digital projects.
— BUBBL SOFTWARE is a software integration and development company that offers digital operational and marketing products as well as mobile applications.
— FEEL IN aims to put the "human at the (center) of marketing" by making the testing of videos, particularly video ads — faster, more cost-effective and more accessible.
— FORMYFIT is the developer behind an app that evaluates users' fitness levels to calculate their training speed and predict their progress.
— LIFELINE has developed the first multiple-use satellite rescue watch, which allows users to enjoy outdoor activities without having to worry about their safety.
— MASANA enables the linking of various care and service organizations to optimize coordination and monitoring of people in their homes.
— PHOENIX AI supplies end-to-end edge on-device solutions (hardware and software) to detect, follow and analyze specific issues without needing a server or the cloud. Everything about their computing process takes place on an eco-green 10-watts electronic board close to cameras.
— RENAL CARE & RESEARCH focuses on developing tools to facilitate the therapeutic education of patients to prevent the recurrence of kidney stones.