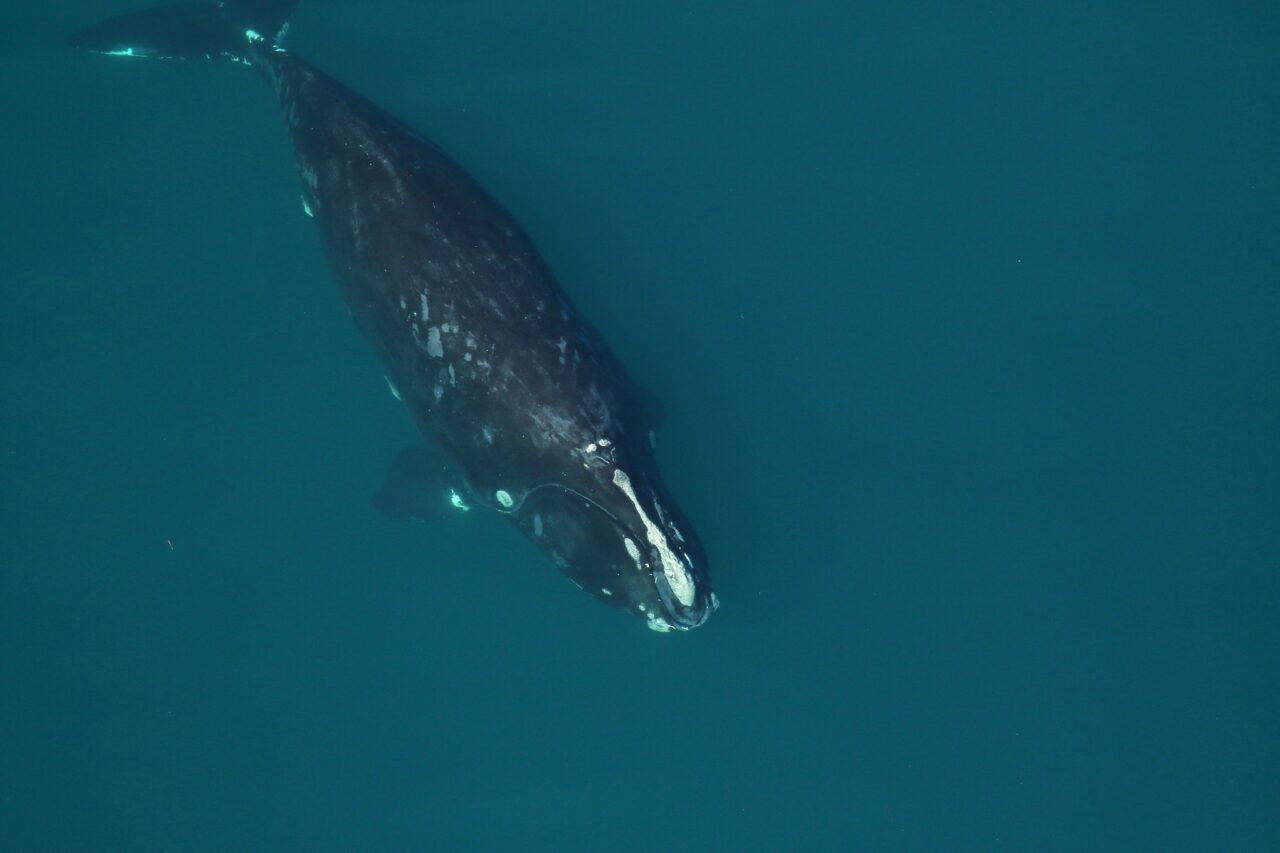 The last calf of 2022 came courtesy of Pilgrim, whale No. 4340.
The good news is that there were any North Atlantic right whale calves at all — it was only a few years ago in which the species saw zero new offspring during calving season, a dire problem for a species trending toward extinction.
But as the new year begins, survey teams are confirming nine calves so far this season, which can last into April.
Scientists caution, though, that early season pace may or may not keep up. In the 2021-2022 calving season, for instance, survey teams and the general public spotted a combined 11 right whale calves before the end of December. However, the next calf wasn't seen until Jan. 18, and ultimately there were only 15.
Experts maintain there needs to be calving seasons of 50 or more in order to stabilize the population, though in recent years just reaching half that amount would be an achievement.
On Dec. 26, a Clearwater Marine Aquarium team spotted Smoke, No. 2605 in the North Atlantic Right Whale Catalog, with her fourth calf off St. Catherines Island, Georgia. She previously calved in 2015.
"Smoke's most recent calf, No. 4505, was found deceased with entanglement injuries at the age of 3," according to the New England Aquarium. "Her first calf and only known daughter, 16-year-old Checkmark, is still seen regularly despite a run-in with a vessel that (removed) part of her tail."
Extensive time, effort and data show, by far, the biggest threat to the continued existence of North Atlantic right whales are fixed-gear lobster and crab traps in waters off New England and the Canadian Maritimes. These heavy ropes maim and lead to the death of these whales, of which there are around 340 or fewer, with fewer than 70 calving females.
Maine lawmakers inserted a provision in the recent congressional omnibus spending legislation that would negate a federal judge's ruling mandating tougher regulations.
The regulatory package advanced by NOAA Fisheries would further limit fixed-gear traps and pots, along with more extensive speed zones for vessel traffic in order to cut down on the other major threat to the whales, ship strikes. A strike by a vessel as small as 30 feet long could prove fatal.
The Maine lawmakers' provision put a halt to all that, keeping the 2021 regulations in place for six years. It includes $40 million set aside for gear deployment and technology, like ropeless, on-demand traps and pots. Another $10 million goes toward grants to lower entanglement risk and vessel strikes.
Back on the water, the same Clearwater team spotted Aphrodite, whale No. 1701, around four nautical miles off Nassau Sound on Dec. 19, with her seventh calf. At 36 years old, she's suffered six fishing gear entanglements, and last calved in 2015. 
Ten days later, a Florida Fish and Wildlife Conservation Commission crew saw Viola, whale No. 2029, a little more than nine nautical miles from Amelia Island. It's been 11 years since Viola last calved. The same day, a survey team saw whale No. 1812, War, which is estimated at older than 35. This is her seventh calf. Before this year, she last calved in 2016.
The last calf of 2022 came courtesy of Pilgrim, whale No. 4340. Pilgrim's 10 years old and this is her first calf. First spotted by a member of the public, she was later documented off Cape Canaveral National Seashore on Dec. 30.
"Pilgrim was difficult to ID because she currently has more cyamids — whale lice — on her head than usual," according to a statement from the Marine Resources Council's Right Whale Conservation Program. "Because this changed the appearance of her callosities, it made a challenge to match her to a known whale in the catalog."
Meanwhile, before the end of the year, NOAA reaffirmed the North Atlantic right whale's endangered status as part of a regular five-year review. 
"North Atlantic right whale recovery requires a reduction in serious injuries and mortalities stemming from anthropogenic activities such as commercial fishing, vessel traffic, threats associated with emerging industries — e.g., wind energy, aquaculture — and impacts from climate change and increasing underwater noise," according to the report.
"Recovery will also require increased collaboration with partners on various recovery techniques such as species monitoring efforts."