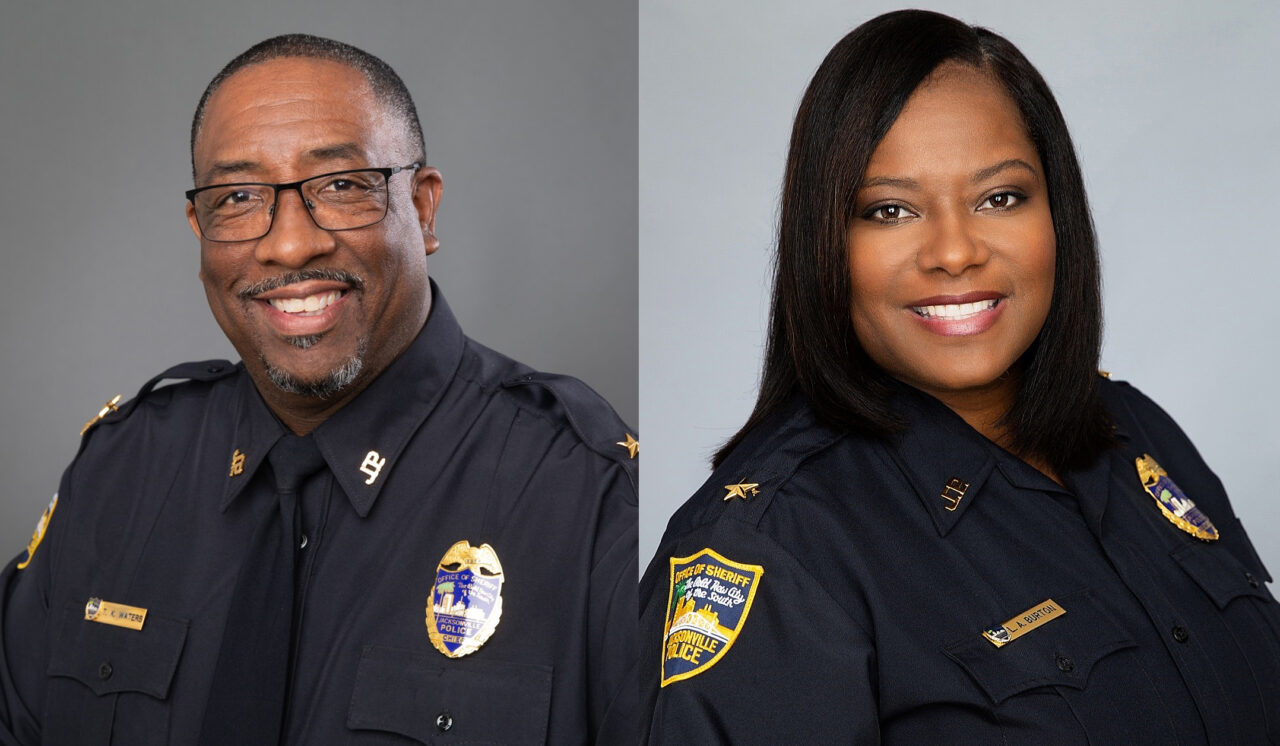 Lakesha Burton's back for round 2 against T.K. Waters.
After losing by nearly 10 points in November's special election for Jacksonville Sheriff, Democrat Lakesha Burton is back for another try for the office in 2023.
Burton filed Tuesday to run again for Jacksonville sheriff against incumbent Republican T.K. Waters, setting up a rematch in March on the city's regular election cycle.
Waters was elected to fill a vacancy created by Mike Williams, who resigned amid a reported residency violation, and replaced interim sheriff Pat Ivey.
Fundraising was strong for both candidates in 2022, with Waters wresting the advantage from Burton by the end of the campaign.
Between his campaign account and A Safer Jacksonville for All political committee, he raised more than $2.3 million during the campaign. Burton raised more than $1.8 million for her own account and her Make Every Voice Count political committee.
Burton had to spend more of her money to get to the General Election than did Waters, as three Democrats were running in the August Primary, with Waters the sole Republican in the field.
Ultimately, however, despite crossover endorsements that included Jacksonville First Lady Molly Curry and significant donor support from Republicans, Burton couldn't overcome an uninspired Democratic turnout.
The internal politics of the Jacksonville Sheriff's Office (JSO) were against her. She balked at attending a Fraternal Order of Police (FOP) debate.
Weeks later, defeated Democrat Ken Jefferson, who came very close to winning the Sheriff's election in 2015, would endorse Waters at the FOP HQ.
The brass joined the union in disrespecting Burton. Interim Sheriff Pat Ivey objected to Burton displaying JSO-branded gear in her ads.
Burton had never ruled out running again for the office, and Waters will now have to prepare to defend the spot he just won amid what has been very active fundraising for other campaigns already, notably the big-dollar race for mayor.