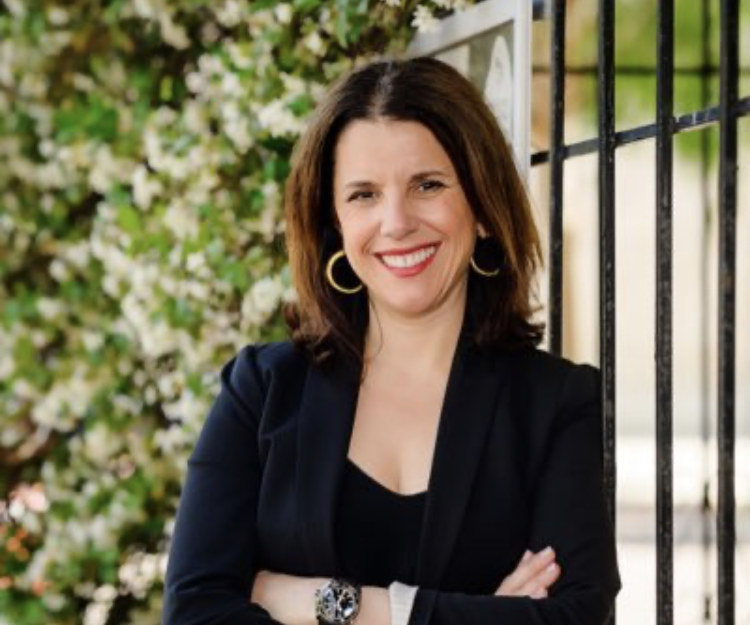 'He clearly sees me and as his main opponent and the biggest threat.'
Jacksonville Mayor candidate LeAnna Gutierrez Cumber is pushing back after one of her opponents laid into her in a recent attack ad.
The ad, paid for by Daniel Davis' political committee, claims Cumber is a "Democrat insider" who has "worked with liberals" and is "funded by out-of-state liberals." The ad also features pictures of prominent Democratic politicians such as President Joe Biden and former House Speaker Nancy Pelosi.
Davis and Cumber, a first-term City Council member, are both Republicans.
On Dec. 30, shortly after Davis' ad hit the airwaves, Cumber released a video response on Twitter.
"He started his mayoral campaign with a bunch of misleading nonsense. It's shameful. Here's the truth: I'm a mom, a small-business owner, and a teacher. On the Jacksonville City Council, I voted to cut taxes and crackdown on violent crime and human trafficking," she says in the video.
Cumber then goes on the offensive, saying that Davis supports tax increases, "turned his back" on police, and has been accepting campaign contributions from a strip club owner.
In a later television interview, Cumber said she is not surprised that Davis is veering into the negative. "He clearly sees me and as his main opponent and the biggest threat," she said.
Cumber and Davis are indeed the best-funded candidates in the race. Davis started raising money through his political committee, Building a Better Economy, well before he officially entered the race. It has pulled in nearly $5 million to date and had just over $4 million on hand at the end of November.
Cumber has raised more than $3 million through her committee, JAX First, and had about $2.8 million in the bank between her two accounts on Nov. 30.
Both are far ahead of the competition when it comes to money raised and money spent.
The leading Democratic fundraiser in the field is former television journalist Donna Deegan, who consistently polls atop the nine-candidate field despite being at a cash disadvantage against Davis and Cumber. Her Donna for Duval political committee had about $319,000 on hand at the end of November.
A substantial portion of Davis' spending to date went toward the ad attacking Cumber. Campaign finance reports show Davis spent more than $196,000 between his campaign and committee two months ago, including $100,000 on media with Flexpoint Media.
The attacks come as Davis faces criticism from Cumber and others for refusing to resign his position as Jacksonville Chamber of Commerce CEO while he campaigns for Mayor and seeking a guarantee that he would be able to remain in the position should he lose the mayoral contest.
The JAX Chamber partially relies on city funding for its operations and some board members told Florida Politics they feared the political ramifications of a negative Davis campaign, saying it could kneecap the Chamber's ability to work with whatever administration succeeds exiting Mayor Lenny Curry's.
They said negative campaigning on his part was an inevitability and that his job negotiation would only add fuel to the "running scared" narrative his opponents have been capitalized on in the early phase of the race. However, it was not expected to be his opening move in what is widely expected to be the most expensive mayoral contest in Jacksonville history.
An internal memo obtained by Florida Politics shows the Cumber campaign views the attack as a sign of weakness on Davis' part and validation that their current strategy is resonating with voters.
"Where a candidate puts their resources is very revealing about their strategy. It tells us what Daniel thinks about his positives and what he thinks are his weaknesses," campaign manager Carlo Fassi wrote.
"He's clearly seeing the same poll numbers that we are – the ones showing LeAnna has real momentum and voters want a change agent at City Hall. They want to stop reading news about corruption, scandals and indictments."