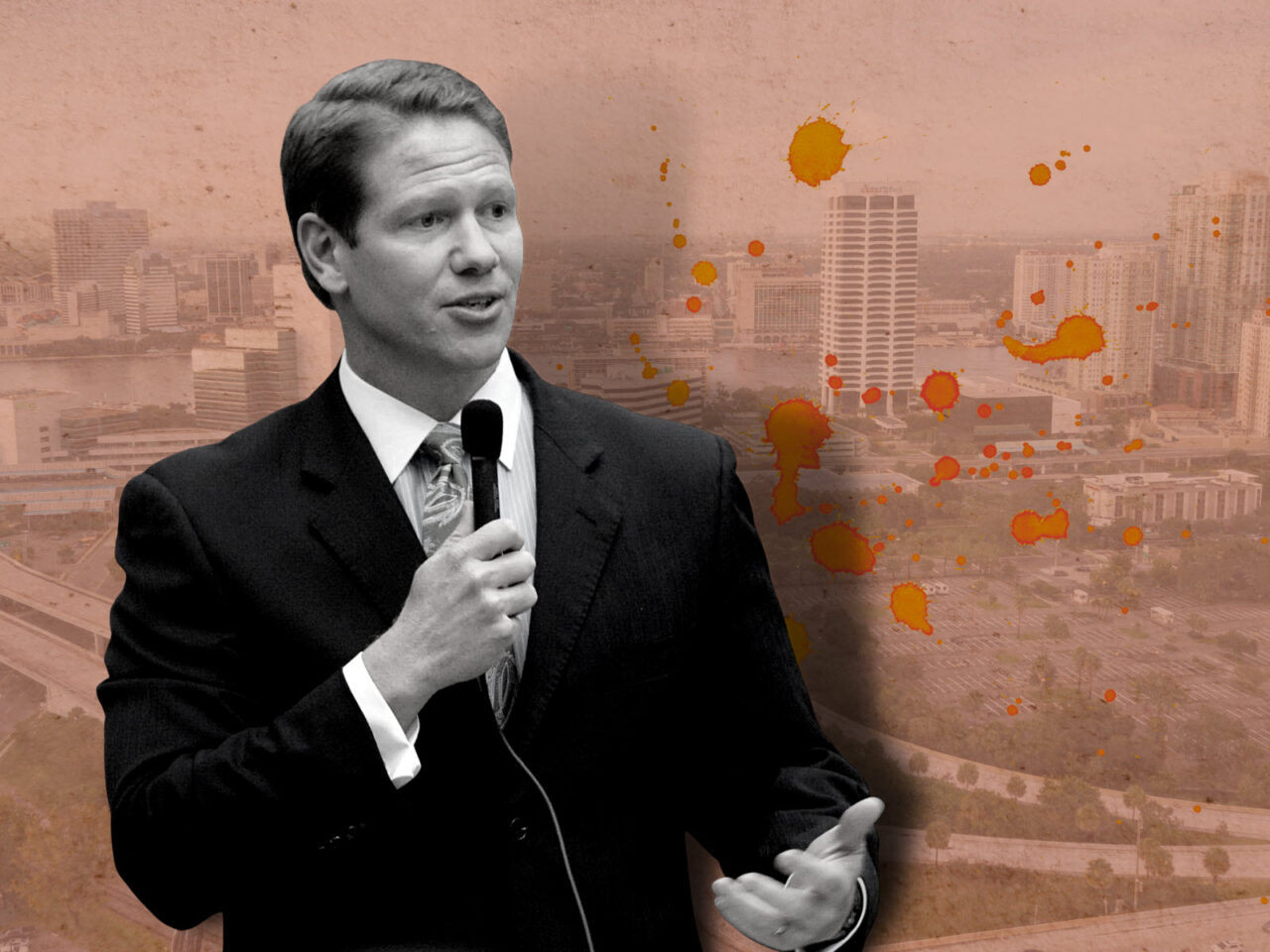 The Jax Chamber head earned majority — but not supermajority — support.
A majority of voting Jacksonville Association of Fire Fighters (JAFF) members backed the union leadership pick of Daniel Davis for Jacksonville Mayor. But it wasn't enough to score the official endorsement for the Westside Republican.
While 54% backed leadership's choice, that did not reach the 2/3 supermajority threshold in the organization's bylaws.
"Daniel is grateful for leadership's recommendation, and for the support of the majority of the voting firefighters," Davis spox Erin Isaac told WOKV. "As mayor, Daniel will always support our first responders and is incredibly proud of the growing coalition of firefighters and law enforcement officers supporting his campaign for mayor."
For at least the short term, this means there will be no JAFF endorsement in the mayoral race. The issue theoretically could be revisited ahead of the May runoff, if Davis makes it to the final ballot. Meanwhile, other campaigns see this as an opening.
"This is a huge LOSS for Daniel Davis. This vote was set up to simply CONFIRM his endorsement, but firefighters in Jacksonville turned out to REJECT that," goes the belief on the campaign of LeAnna Cumber. Cumber, a Southside City Council member, is among four Republicans running in March as of this writing.

Davis' failure to score an official endorsement sets him apart from current Mayor Lenny Curry, who enjoyed JAFF backing in his re-election in 2019, after his first-term pension reform. The push for that included a meeting with JAFF members that was closed to the media.
The firefighters spent $60,000 marketing the Yes for Jacksonville referendum, and then-President Randy Wyse spent "hours upon hours" pushing the plan at "every knife-and-fork club there was."
Members of JAFF are a potent force in local politics.
"We have an extremely motivated workforce," said Wyse to WJXT in 2015. "We have 20 to 40 guys a day here, building signs, putting them out, you know, doing work, laying signs, walking neighborhoods."
JAFF is one of two truly coveted union endorsements for Republicans, with the other being the Fraternal Order of Police, an endorsement that has yet to be conferred.
Isaac told Florida Politics Friday that "we'll see" if the police union endorsement comes through.
The 10-person mayoral field will be set finally after qualifying ends for the March election next week. Another GOP member of the City Council, Al Ferraro, also is in the mix. Major Democratic candidates include former newscaster Donna Deegan and former state Sen. Audrey Gibson.
Davis and Cumber are dominating fundraising in the mayoral race. As of the end of November, Davis still had money to spend, with more than $455,000 in his campaign account and more than $4.04 million in his political committee.
Cumber's committee still had more than $2.5 million on hand, and she had $329,000 more in her campaign account as of the end of November.