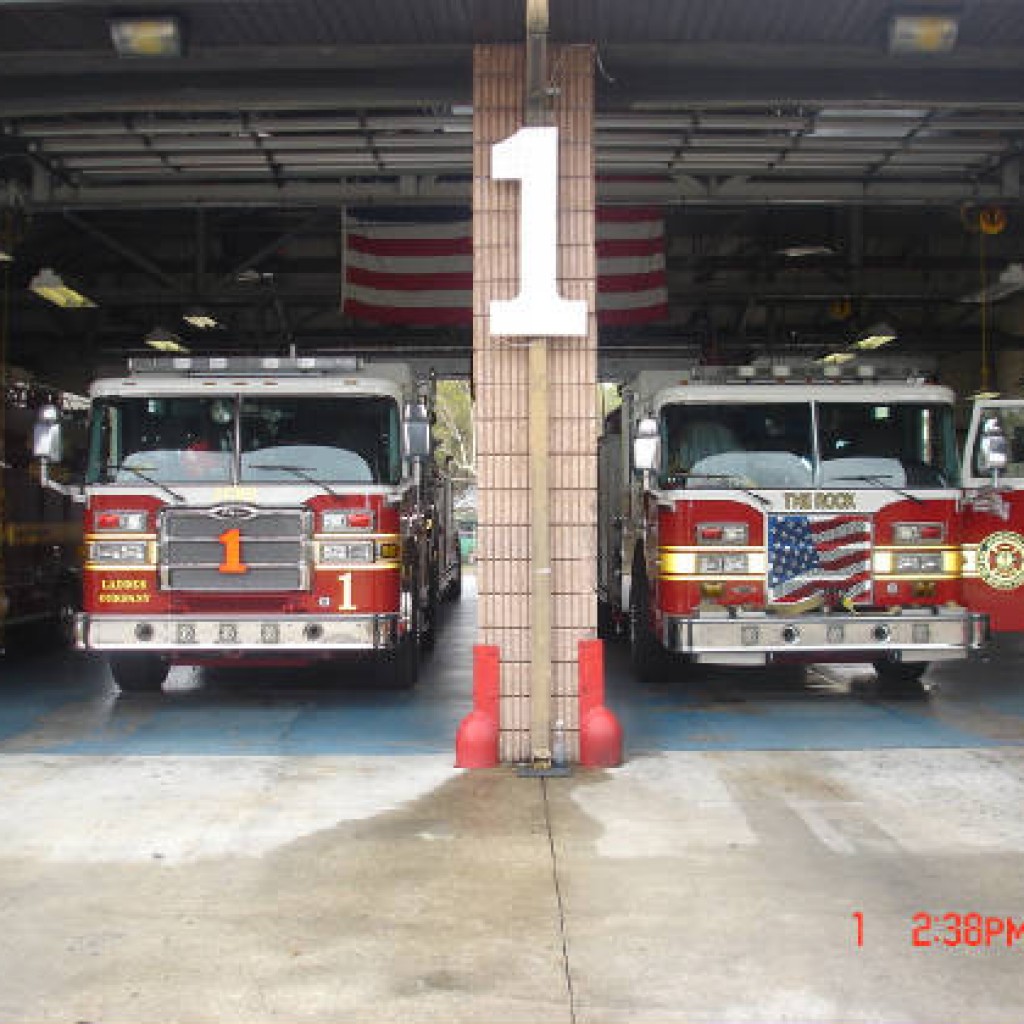 One of the most anticipated of Jacksonville Mayor Lenny Curry's "pension town halls" with city employees was Thursday morning with the Jacksonville Association of Firefighters.
How did it go?
No one in the media really knows. Because the important parts of the session — the Q and A period — weren't heard by the media.
While the Florida Times-Union got a reporter in the room to watch the speech, from whom a report is still pending, other media outlets (such as this one) didn't get into the room, because we were told fire union head Randy Wyse wanted the event closed.
Wyse has enthusiastically supported the pension-tax referendum, even traveling to Tallahassee to support the measure.
With that lobbying effort in mind, the comments of his union members would be of keen interest.
We asked Curry about the Q and A after the event on Thursday.
He spoke about how politicians had made promises to them over the years, and there wasn't a great deal of trust in government, but otherwise wasn't specific..
However, Wyse was much more voluble, in a conversation with Ryan Benk of WJCT.
Benk allowed FloridaPolitics.com to listen to the audio from his interview, and the quotes give some insight into the sales pitch.
While Wyse said there was "nothing different from other town hall meetings," in reality, there was.
Curry "got to hear some opinions of firefighters," a "group vilified the last six years" by some politicians.
And of course, some media members.
Curry got, Wyse said, some "ideas" from the firefighters, and apparently is going to take them into account.
What ideas? Who knows?
Wyse was more specific about other details, thankfully.
He discussed the impact on recruitment from the city's pension issues.
Of 36 firefighters in a recent new class, just seven came from other departments.
"Pension is why they're not coming here," Wyse said, and "other cities realize they have a recruitment tool."
Meanwhile, said Wyse, there "has been no proposal about what the new pension [plan] will be."
The ultimate resolution will be a product of collective bargaining.
Whatever the case, said the union head: "This bill is owed and needs to be paid, and this is an additional funding source for that to occur."
Wyse supports the "additional funding source," and says there already have been internal discussions of collective bargaining strategies.
"We've already sat down internally and started discussing a collective bargaining strategy. We already have … some great ideas we think would really help with recruitment and retention," he said.
While some might contend that an employee town hall doesn't necessarily need to happen in the sunshine, others will wonder why the Q&A with the fire union couldn't be covered by media, given that the ultimate burden for the pension obligation will be borne by the taxpayers.
Next year, that burden is anticipated to be $280 million, with the unfunded liability of $2.7 billion.
For most in Jacksonville, that's real money.