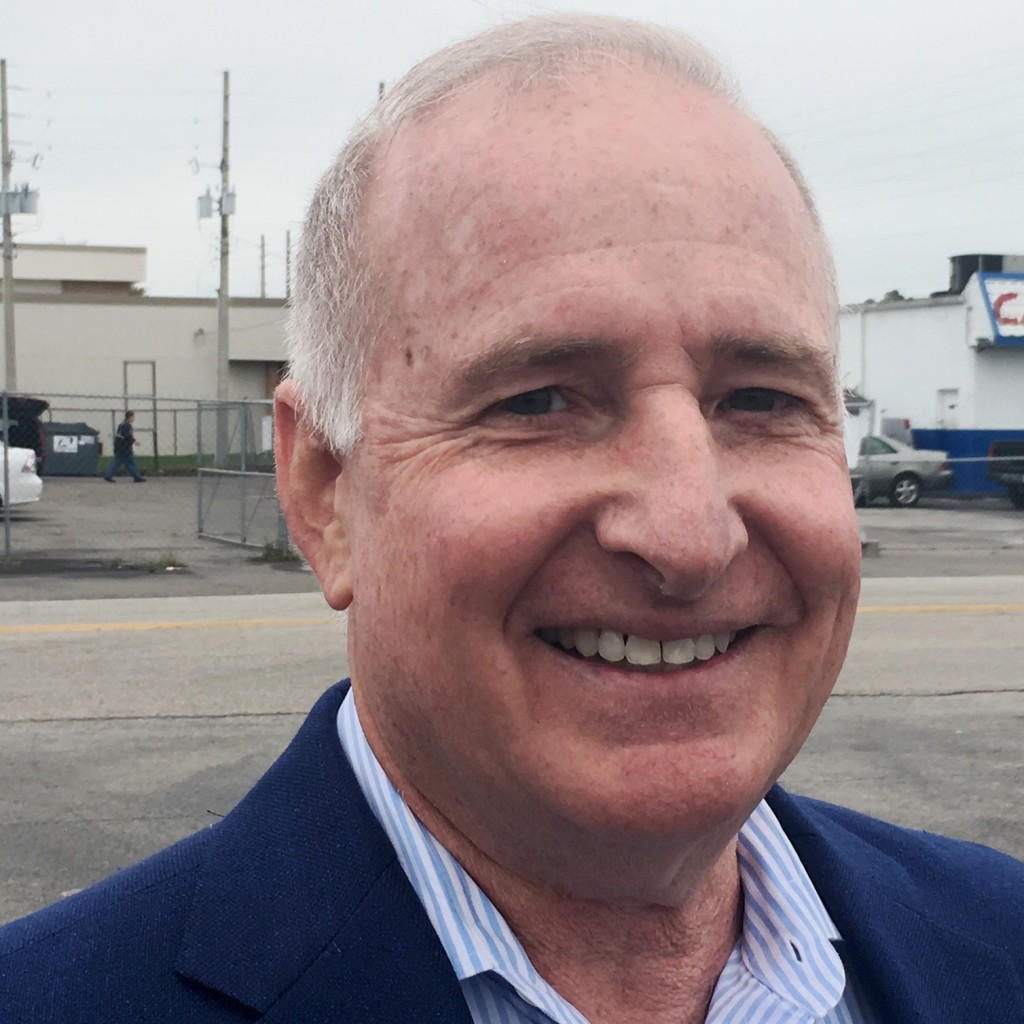 Democratic congressional candidate Bob Poe is making a $1 million broadcast and cable TV buy leading into the Aug. 30 primary, his campaign announced.
Poe, a wealthy businessman and former chairman of the Florida Democratic Party, can do that because he loaned $1.2 million to his campaign in January.
He also has 30 canvassers — and he is paying them $15 an hour as a commitment to what he says should be the minimum wage — knocking on more than 1,000 doors a day in Florida's 10th Congressional District, covering west Orlando, west Orange County, and northeast Lake County.
He faces formidable competition in the Democratic primary from former Orlando Police Chief Val Demings and state Sen. Geraldine Thompson, who has been elected four times in the area. Lawyer Fatima Rita Fahmy also is running, seeking to make headway as a wildcard.
The Republican field is led by businesswoman Thuy Lowe of Sorrento. However, the district, currently represented by U.S. Rep. Dan Webster of Winter Garden, was redrawn in December, making it a very Democratic-leaning district. Webster chose to run in CD 11 instead this year.
CD 10 also is a district with a majority of voters who are black or Hispanic, and Poe is the only white Anglo candidate. However, he grew up in the Pine Hills area in CD 10 and has deep roots there.
"From the beginning, I've been in this race to win it. We're committing the necessary resources to getting our message of economic opportunity out there," Poe stated in a news release. "The voters deserve to know they can choose a true progressive Democrat who walks the talk, instead of just more career politicians."
Poe also made national news earlier this month when he publicly disclosed he has HIV. On Thursday he also pledged the first event in an HIV education program he vowed when he made his disclosure.
His campaign announced Friday it will convene a roundtable on how to combat HIV and the stigma that prevents at-risk Central Florida communities from getting tested and treated.
The roundtable discussion will be hosted by Dr. Marie-Jose Francois, president of the Center for Multicultural Wellness and Prevention, and will also focus on gaps in healthcare and community outreach to those with HIV.
The event will be held at noon at the Center for Multicultural Wellness and Prevention in Orlando.