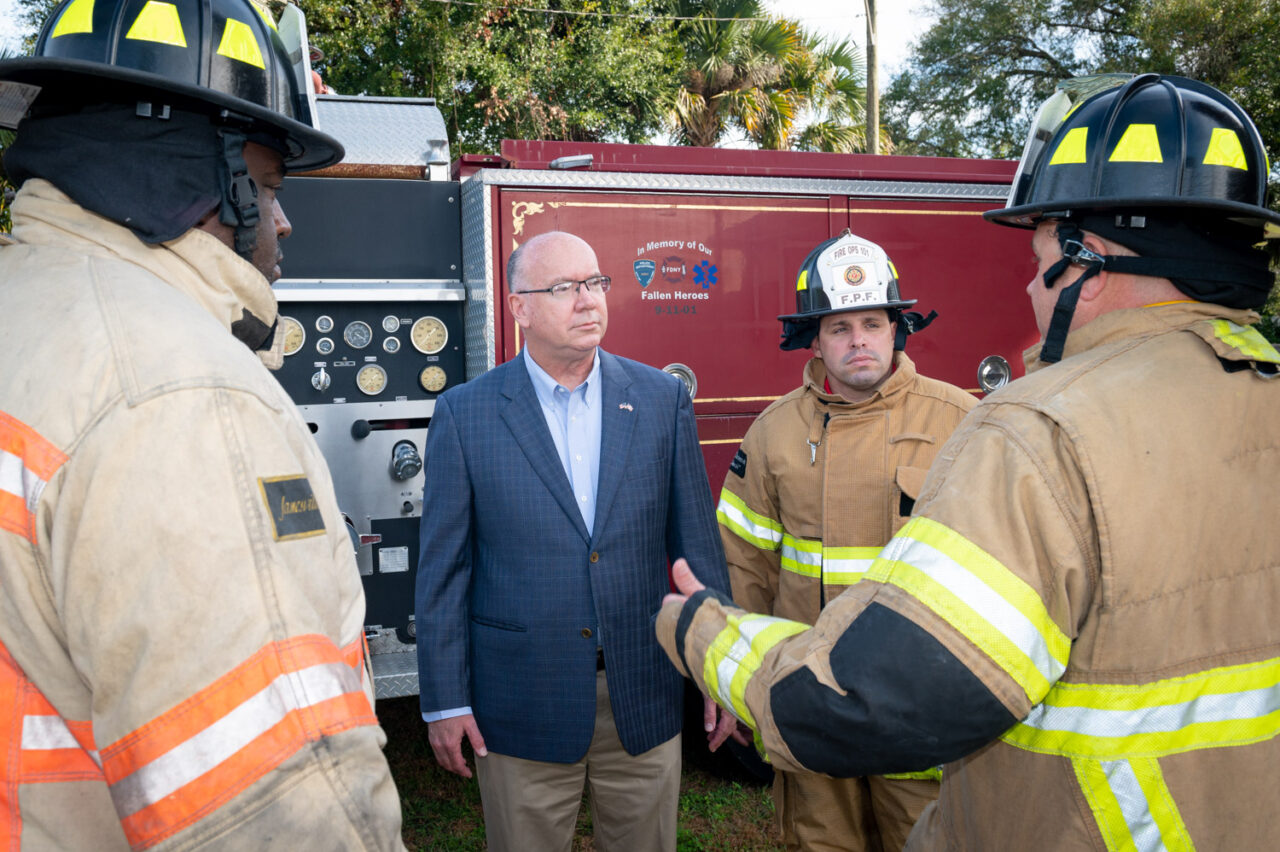 'He has the integrity and experience to get things done.'
A key public safety endorsement is going the way of Republican Lindsey Brock in his race for the Jacksonville City Council.
The Jacksonville Association of Fire Fighters (JAFF) went with Brock in the currently four-person race in the heavily GOP district, the latest sign that the reliable Republican will be the establishment choice headed into next week's qualifying period for local elections.
"Lindsey Brock is the leader we need fighting for first responders on the City Council. He has the integrity and experience to get things done and is committed to keeping the families of Jacksonville safe. Jacksonville Firefighters are proud to endorse Lindsey Brock for City Council District 2," said Randy Wyse, President of the Jacksonville Association of Firefighters.
"I'd like to thank the Jacksonville Association of Firefighters for their support. Our first responders need a strong partner fighting for them in City Hall and I look forward to working with them to keep our community safe," added Brock, accepting the endorsement.
Brock is the first non-incumbent to be endorsed by the JAFF this cycle. He filed in 2021 to succeed term-limited Republican Al Ferraro in District 2. The district includes parts of Arlington and the Northside.
Brock was the appointed Chairman of the Charter Review Commission in 2019. He is a current Commissioner on the Jacksonville Waterways Commission, and previously served on the Northeast Florida Regional Transportation Commission and the St. Johns River Ferry Commission.
Brock is also the founding President of the Jacksonville Chamber of Commerce Transportation and Logistical Council.
Through November 2022, Brock had the most cash on hand of any candidate in the District 2 race, with more than $127,000 to spend. Contractor Mike Gay is competitive, with more than $104,000 in his own account. A third Republican, Jennifer Casey, has less than $10,000 to spend. Libertarian Eric Parker rounds out the field, with less than $2,000 available to spend.
Qualifying for this and other local elections ends Friday Jan. 13 at noon.