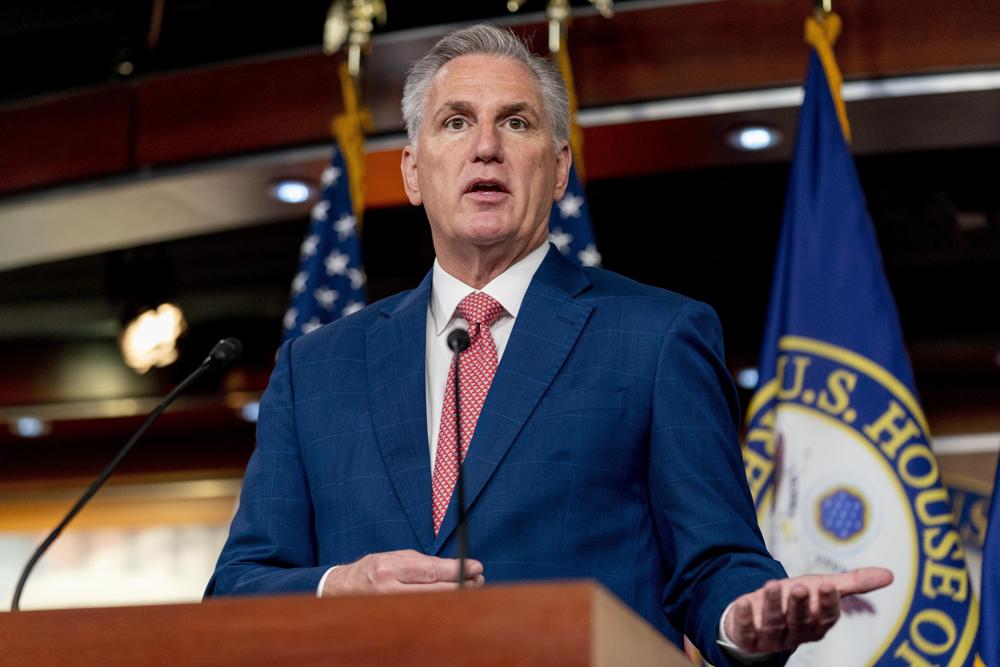 Unity at last.
U.S. Rep. Kevin McCarthy won election as Speaker of the House. The California Republican secured 216 votes in the 435-seat chamber early Saturday. Thanks to a half-dozen abstentions, that was enough to constitute a majority and make him the presiding officer for Congress' lower chamber.
Of those 216 votes, 19 came from Florida Republicans. A GOP member of the state's congressional delegation also constituted one of six "present" votes in the chamber. The eight Democrats representing Florida in Congress held together with all House Democrats supporting U.S. Rep. Hakeem Jeffries of New York.
Over five days and 15 ballots, Florida politicians played an outsized role in selecting the 55th Speaker of the House. Now, the 28-member House delegation for Florida can be sworn into Congress, including six taking office for the first time.
The holdout: U.S. Rep. Matt Gaetz when all was said and done was the only Florida House member not to cast his support to anybody on final vote. On the last two ballots, the Fort Walton Republican voted "present." Over the course of a week of negotiations between McCarthy's team and members of the House Freedom Caucus, the acrimony between Gaetz and the Republican leader was on full display. He cast protest votes for four other individuals for Speaker, rising on the floor three times to make nominations. He nominated close ally Jim Jordan twice, and nominated Donald Trump once.
The protester: U.S. Rep. Anna Paulina Luna's first vote in the House denied McCarthy the Speaker's gavel on first ballot for the first time in over a century. She sided with House Freedom Caucus members demanding significant changes in the House rules. Over a first day of voting, she supported Jordan multiple times and cast protest votes for three days. She did finally accept a deal reached with caucus leaders on Friday and switched her vote to McCarthy, but only on the 13th ballot.
The alternative: Jordan ultimately proved an unwilling protest nominee, voting for McCarthy the whole time. But Rep. Byron Donalds, a Naples Republican, on the third ballot changed his vote from McCarthy to Jordan. That made him the only member of the House to initially support McCarthy but then break. On the second day of votes, the second-term member-elect was nominated for Speaker himself. The result was Donalds playing a key role in negotiating rules that ultimately satisfied most members of the House Freedom Caucus. On Friday, he and most members voted for McCarthy on the final day of balloting.
The stalwarts: Most Republicans in the House, of course, stuck with McCarthy the whole way. A total of 15 different members stood to nominate the ultimate Speaker.  Kat Cammack, a Gainesville Republican, put McCarthy's name up for nomination on Wednesday, a notable act thanks to her being a close ally of Donalds. Brian Mast, a Stuart Republican, made the McCarthy nomination on Thursday.