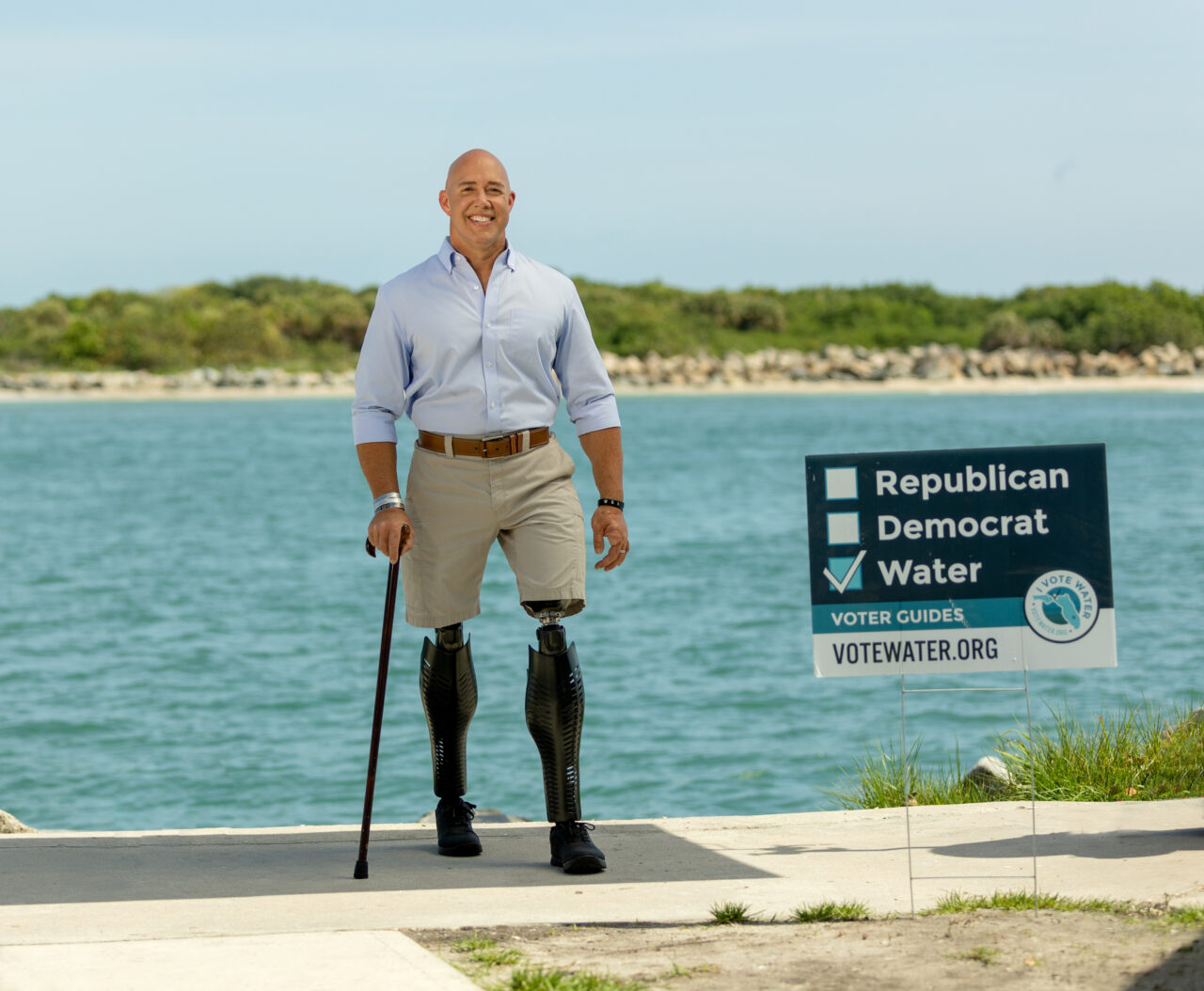 He supported the outgoing Minority Leader a day after Kat Cammack similarly made a nomination.
As the U.S. House prepared for an eighth Speaker vote, U.S. Rep.-elect Brian Mast nominated outgoing Minority Leader Kevin McCarthy. The Stuart Republican choked up discussing the needs of veterans, and suggested House Republicans risk blowing a chance to write Congress' wrongs.
(Note: All House members currently bear the title of "Rep.-elect" until a new Speaker is chosen and members are sworn in).
"I have the same fears that you do," Mast said, partly to fellow McCarthy supporters and also to those protesting the California Republican's elevation.
Mast at several points addressed remarks specifically to fellow elected members who have been wounded while serving the country. The Army veteran lost both legs to an IED explosion in Afghanistan.
"I stand differently because of sacrifice," Mast said. "My friend from Texas, Mr. (Dan) Crenshaw, when he looks out at the world, he sees the world differently."
U.S. Rep.-elect Crenshaw lost an eye during his military service.
Mast said McCarthy ensured places in Congress for soldiers, and was among several supporters during Speaker proceedings to note the number of veterans in caucus has increased.
And as McCarthy faces a wave of anti-establishment protest, Mast suggested McCarthy doesn't deserve that scorn.
"He's different," Mast said. "He's not (former GOP Speaker) Paul Ryan. He's not going to tell you about, you'll get a term limits bill and then you won't. He's not (Senate GOP Leader) Mitch McConnell. He fought against the $1.7 trillion wasteful spending package that was sent to us on New Year's Eve eve. That's not him. He's not (former GOP Speaker) John Boehner. He didn't throw you all that disagreed with him out on your cans and say, 'I don't want to hear from you.'"
On seven prior ballots, McCarthy failed to win a majority of GOP votes, leaving the Speaker race in flux. Many have complained he would lead similarly to Boehner and Ryan, who both endured criticism from the House Freedom Caucus. McCarthy notably served as Majority Leader under both those Speakers.
Mast is the third Florida congressional delegation member to nominate someone for Speaker in the 118th Congress. U.S. Rep.-elect Kat Cammack, a Gainesville Republican, nominated McCarthy before a ballot on Wednesday. U.S. Rep.-elect Matt Gaetz, a Fort Walton Beach Republican, nominated U.S. Rep.-elect Jim Jordan, an Ohio Republican, on Tuesday.
U.S. Rep. Byron Donalds, a Naples Republican, was offered up an alternative choice for a fifth time during the eighth vote Thursday.