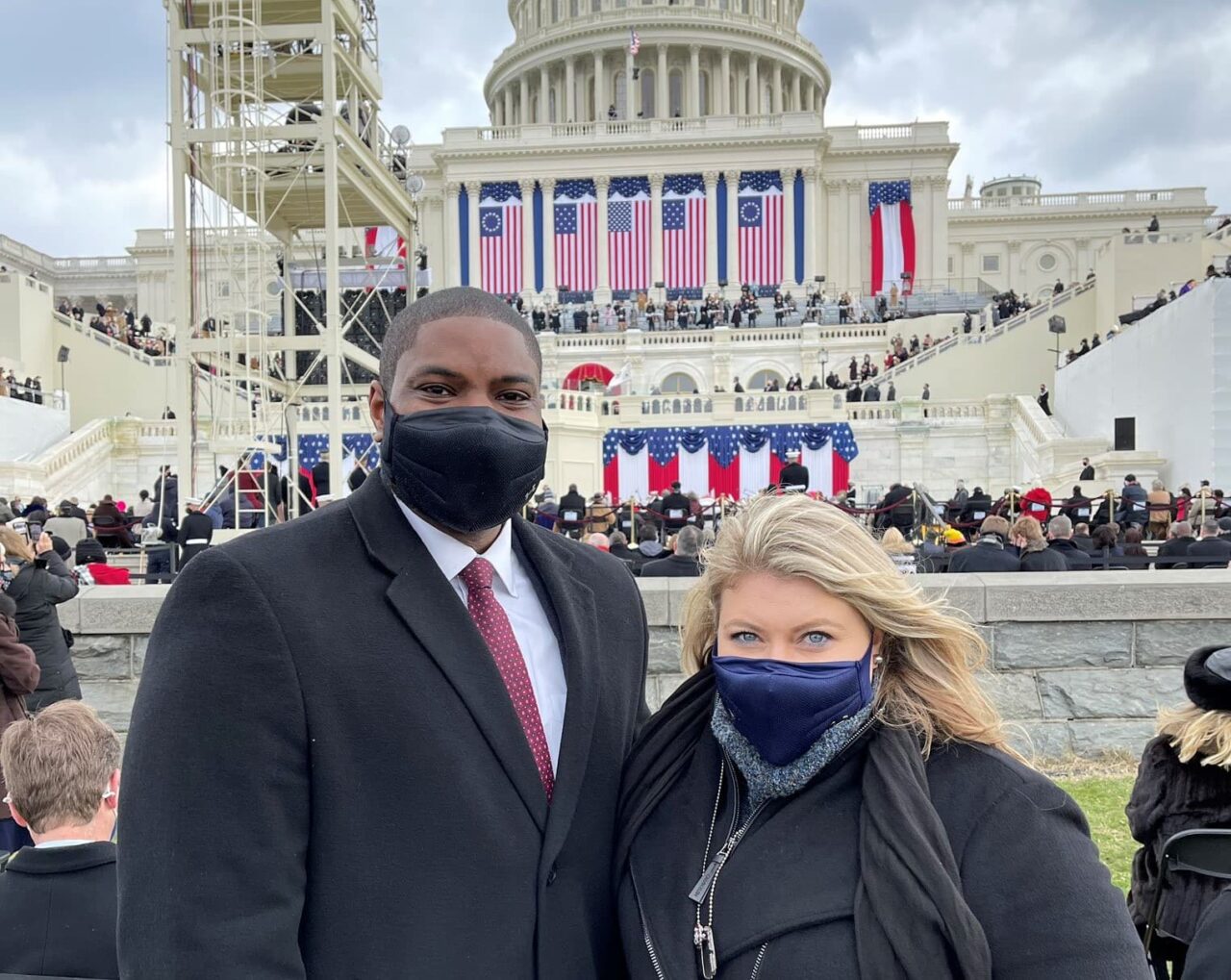 A close ally of Byron Donalds, she said it's time to move past the leadership fight and 'get to work.'
As House members entered a sixth House Speaker vote, U.S. Rep.-elect Kat Cammack put in the nomination for Kevin McCarthy.
(Note: All House members currently bear the title of "Rep.-elect" until a new Speaker is chosen and members are sworn in.)
"This chamber is an instrument of the people's will and the people have overwhelmingly voted for Kevin McCarthy," Cammack said.
A different Republican has nominated McCarthy. Cammack, a Gainesville Republican, seemed especially notable as she remains a close ally of U.S. Rep.-elect Byron Donalds, the Naples Republican nominated now three times as a GOP alternative.
Cammack and Donalds both won election to Congress in the same class in 2020, Cammack to Florida's 3rd Congressional District and Donalds to Florida's 19th Congressional District.
In her nominating speech, she said the American people expected McCarthy would become Speaker if he led the Republican caucus to victory. Republicans won a slim majority in the Midterms, ending a Democratic majority in place since 2019.
"Many of the people who are members here today are quite frankly here because of his (McCarthy's) leadership, because they have trusted him, and he has gone out of his way to make sure that every single one of us has had a voice at the table," Cammack said.
Detractors within the caucus, including U.S. Reps.-elect Matt Gaetz and Anna Paulina Luna, have demanded changes in rules. Donalds told press he wants a change in rules allowing any single member to make a motion to vacate the Speaker chair, prompting a vote by the full caucus.
But Cammack said McCarthy has negotiated and accepted numerous changes to the rules that will be beneficial to the House.
"As we all know, because after all we are in politics, the line of critics is always long," she said. "But the list of those that are actually rolling up their sleeves and doing the difficult job of leading, of uniting, of delivering results, especially in a chamber like this. Well, that list is very short."
But, she said, the only people satisfied by the protracted process for electing a new Speaker were House Democrats. In every vote so far for Speaker in the new Congress, U.S. Rep.-elect Hakeem Jeffries, a New York Democrat, actually received more votes than any Republican, with all 212 Democrats supporting him in every vote. In two votes prior to Cammack's nomination, McCarthy won 201 votes and Donalds won 20.
"They want us to fight each other," she joked. "That much has been made clear by the popcorn and blankets and alcohol that is coming in over there."
The crack drew some cheers from Democrats in the chamber.
But she said what all agree on is that the business of Congress isn't being addressed while Congress delays a new term for days choosing a new Speaker. She discussed a crisis at the border including an influx of dangerous fentanyl.
"People calling my office said over and over and over again say it is time to get to work," she said. "Anything less is unacceptable."