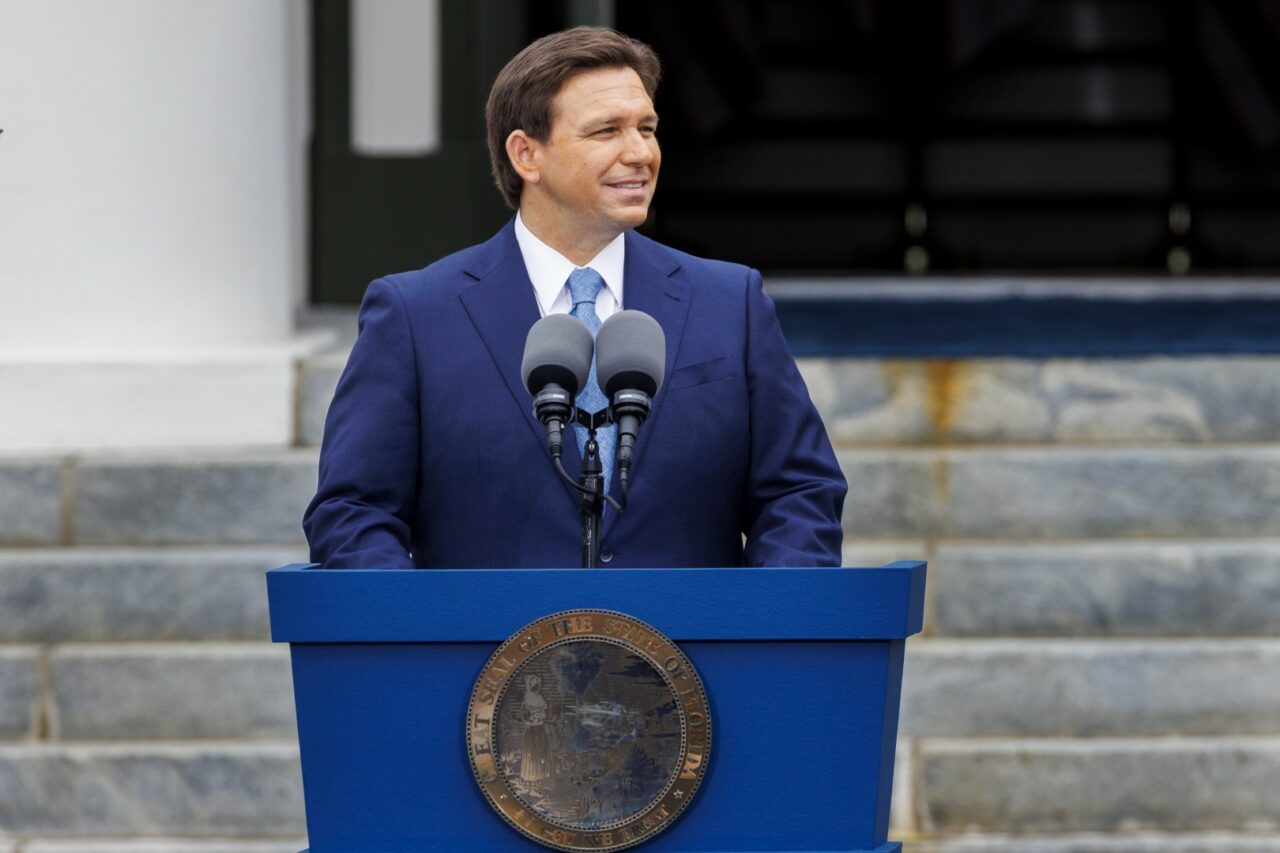 'When Biden continues to ignore his legal responsibilities, we will step in to support our communities.'
After an influx of migrants from Cuba and Haiti swamped local and federal resources in South Florida recently, Gov. Ron DeSantis declared a state of emergency, activated the National Guard, and ordered state agencies to help deal with the crisis.
He also slammed President Joe Biden for not responding to the issue.
"As the negative impacts of Biden's lawless immigration policies continue unabated, the burden of the Biden administration's failure falls on local law enforcement who lack the resources to deal with the crisis," DeSantis said in a released statement. "That is why I am activating the National Guard and directing state resources to help alleviate the strain on local resources. When Biden continues to ignore his legal responsibilities, we will step in to support our communities."
More than 300 migrants arrived at the Dry Tortugas National Park, about 70 miles west of Key West, on Jan. 1. Federal, state and local authorities have intercepted more than 8,000 migrants in Florida's territorial waters since August. The executive order cites reports saying another 45 migrants arrived in Key West on Thursday.
As part of the deployment, airplanes and helicopters from the Florida National Guard will be sent to the area to help Florida Fish and Wildlife Conservation Commission marine patrol interdict "and ensure the safety of migrants attempting to reach Florida through the Florida Straits," according to the news release from DeSantis' office.
The release said the situation was "particularly burdensome" for the Monroe County Sheriff's Office, which has 194 deputies.
Migration from Haiti and Cuba has surged in the past year. Violent gangs have assumed control of parts of Haiti following the assassination of President Jovenel Moise in 2021.
Since the Communist revolution in Cuba in 1959, Cubans have fled to Florida, fleeing political repression. Still, in recent years, Cuba's economy also suffered from the COVID-19 pandemic and its lingering aftereffects.
DeSantis has aggressively criticized Biden's policies on immigration, and although the federal government controls immigration policy, has nevertheless inserted himself into the issue, sending Venezuelan migrants from Texas to Martha's Vineyard in Massachusetts last year and attracting lawsuits in the process. DeSantis has authorized no further migrant trips under the program.