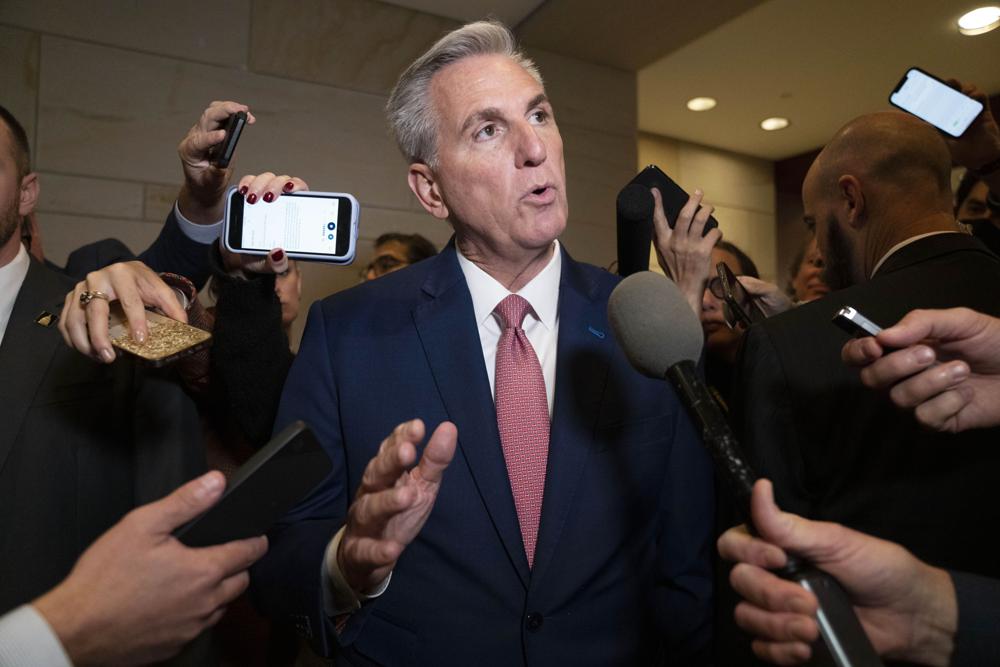 The California Republican is said to be 'the weakest Speaker in modern America.'
The Lincoln Project is offering a grim warning in the wake of Kevin McCarthy's "win" Saturday morning in the Speaker race.
For the former Republicans, there is nothing to celebrate; indeed, they forecast that the circumstances of the Speaker election presage a "chaos" to come.
"No one should celebrate Kevin McCarthy's ascension to Speaker of the House. The ridiculous fight that paralyzed Congress for days is only the beginning of the chaos and dysfunction that is to come," the Lincoln Project forecasts.
"McCarthy wants to present himself to the media and donors as a bulwark protecting against the MAGA insanity, but he's just as obsessed with obtaining power. In his shameless quest to become Speaker, McCarthy made himself look pathetic and weak as he sold his dignity, threw away his leverage and begged Trump for his endorsement."
Indeed, Donald Trump validated the California Republican throughout the process, with a number of strong endorsements on Truth Social and last-day lobbying of holdouts including Florida's Matt Gaetz.
"Now, as the weakest Speaker in modern America, he will preside over a conference that is uninterested in governing and only wants to pursue policies that will hurt the American people and alienate our foreign allies," the argument continues, deriding "an extremist agenda."
Their "fanatical plans" purportedly include "a government shutdown and potential debt default that will wreck the economy," defunding the ongoing proxy war in Ukraine, stamping out Social Security, and "endless investigations that will do nothing more than generate appearances on Fox News or hamstring the ability of government agencies to do their job."
The close strikes a familiar rhetorical chord.
"The GOP is now controlled completely by MAGA. It is the party of chaos, destruction and is unconcerned with improving the lives of its constituents. The anarchy will only come to an end when Trump and MAGA are completely defeated."