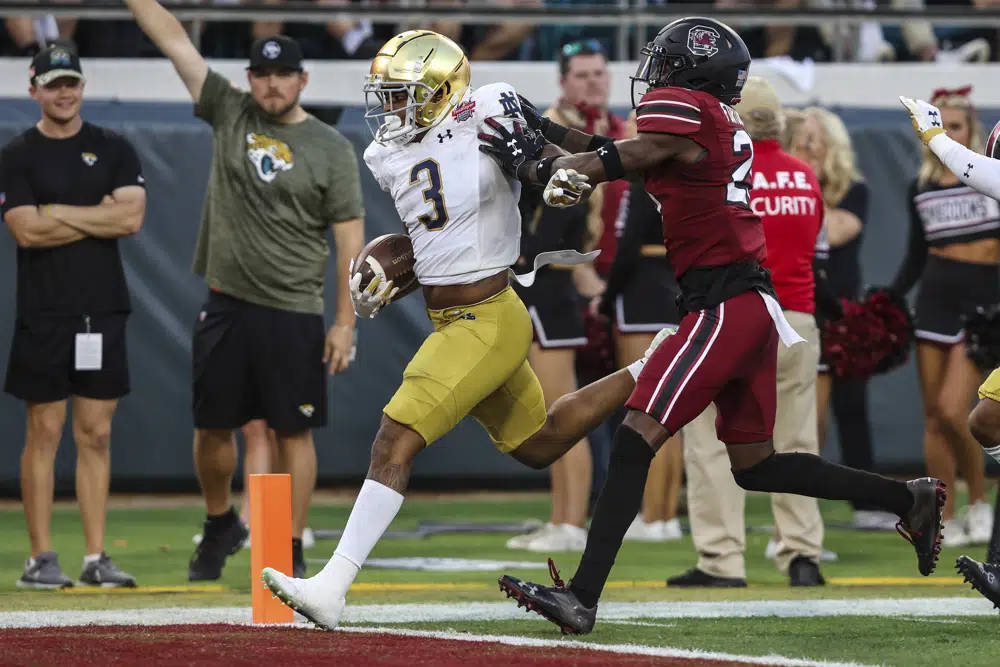 The impact on the Omni was 'well over a million dollars.'
If you want a glimpse on the inner workings of the media behemoth that is college football and Disney-owned ESPN, a recent meeting on Nassau County tourism cast light on the subject.
In times gone by, it would be a newsworthy event when a man wearing a sport coat, emblazoned with a bowl game logo, would show up to a game to scout the teams. However, between the College Football Playoff, conference tie-ins and the influence of ESPN, bowls tend to get who they're assigned. 
"When I first got here, and I was on the team selection committee, we actually used to have to work and make suggestions to ESPN as to who we want to play in our bowl," said Gil Langley, President and CEO of the Amelia Island Convention and Visitors Bureau, regarding the Gator Bowl. 
"Nowadays, we sit around and tell jokes and laugh about the possibility that Alabama's going to be in the Gator Bowl."
So, it was well-received when the call came in with a different tradition-rich program, Notre Dame, which agreed to appear opposite a team with an energetic fan base like South Carolina.
"Within 48 hours of the announcement, ticket sales went off the charts," Langley said. "We had over 70,000 people there for the game. The great thing about our contract is it mandates the (Atlantic Coast Conference) representative stay at the Omni on Amelia Island."
The impact on the Omni was "well over a million dollars," Langley said. 
Notre Dame football, while not officially in the ACC, nonetheless has contractual obligations with the conference. Most other Irish teams play in the ACC. Amelia Island played host to 120 players and 60 staff members from the university.
The Gator Bowl also made a $10,000 donation to Fernandina Beach High School, where the Irish practiced before the game, and 50 Nassau County children received backpacks through the Blessings in a Backpack program.
Nassau County Commissioner John Martin, a Notre Dame fan and Chairman of the Amelia Island Tourist Development Council, said he attended the game and sat just in front of U.S. Rep. Aaron Bean's family.
The Bean clan, Martin said, was cheering for South Carolina because of Southeastern Conference allegiance. Martin said he was disappointed they didn't stick around for the Irish's second-half performance.
"I expected them to come back, and Notre Dame started winning," Martin said. "So, as a lifelong Fighting Irish fan, I was very happy about that, but I was disappointed that I couldn't heckle them back."